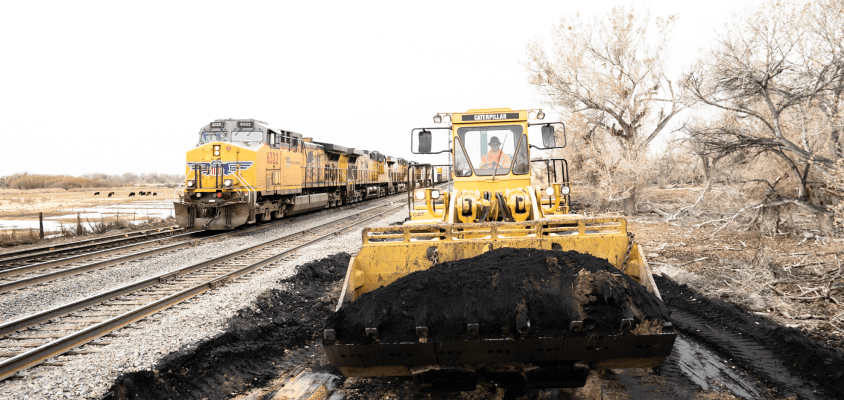 California Adventure!
This week at BuildWitt…
Read on to learn why there's no such thing as bad weather, why we drove five hours one way to look at snow, and where cars go to die.
Not to brag, but I'm writing this in Aspen as snow gently falls outside. No, I'm not on vacation. More on that next week...
California was the BuildWitt proving ground. When I started photographing the Dirt World in 2018, all three of my first customers operated in California.
I've spent days of my life driving I-8 to San Diego, I-10 to LA, and I-5 up and down the ridiculously long state. With such a long California history (I'm young, and five years is a while… give me a break), it's always good to be back in the name of dirt.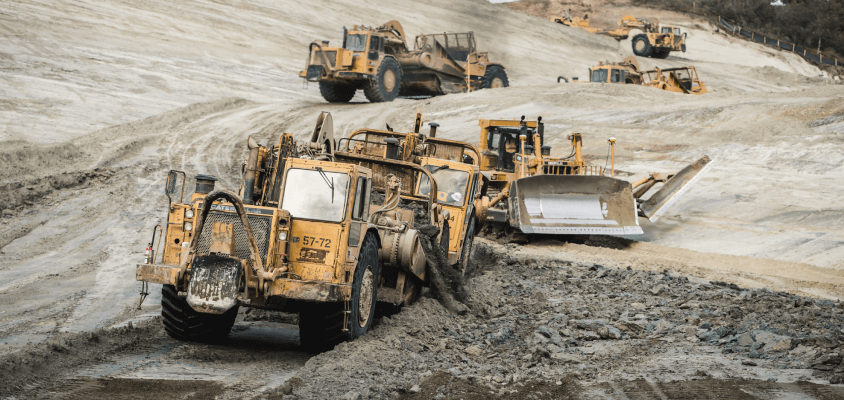 The Trip Rationale
Rather than ease into 2023, I chose the more appropriate "full send" option, meaning as many site visits in one week as possible.
If you have yet to notice, the Dirt World's either wildly unproductive or nonexistent throughout most of the US in January. Only a few regions buck the trend, with Southern California being one.
Setting up fantastic visits here is like shooting fish in a barrel. I had a jam-packed week scheduled, and it was nearly time to bask in the sunshine of the Golden State.
The Wrenches in our Plan
Unfortunately, Mother Nature had other plans for us and the state of California, throwing historic rains and snow at every town from Sacramento to San Diego. Rain = no dirt on the move.
My scheduled site visits began to drop like flies.
The second wrench… Eric Jumper worked his internet friend magic and got us in with Snow Park Technologies. The only issue was the location—they're working on the X Games course setup in Aspen, Colorado.
We had to shuffle our week around, and we also had to find our way to Aspen at the end of it.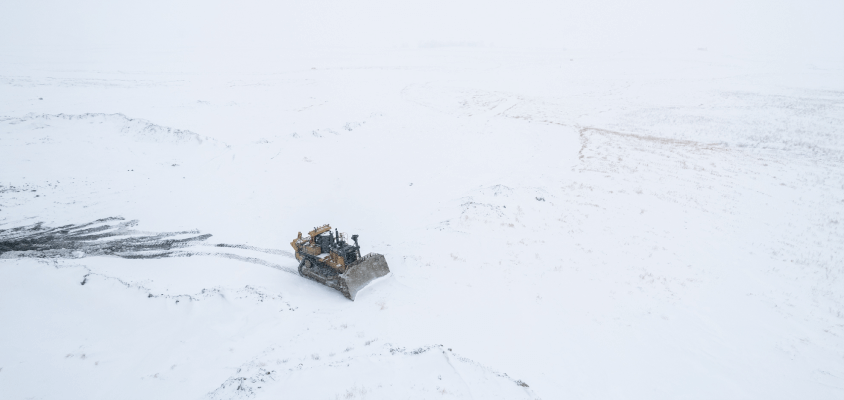 Lesson Learned
After traveling as much as I have while working to capture an industry that predominantly works in the elements, I gave up on being frustrated when changes happen long ago.
But that's not the lesson…
The lesson is that while moisture's bad for some businesses, it's good for others. And there's heavy equipment on both sides of the coin.
You can extrapolate this for anything. When some lose, others win. Having the flexibility to bounce between the two is vital.
The Trip
We started the week with Joshua Grading along a major railroad line. A bunch (technical terms only) of rail cars had derailed about a week before our arrival. Joshua swooped in, removed all the cars from the tracks, and reopened the line to rail traffic. Now was the cleanup…
To retrieve the mangled metal rail cars, they used an excavator to pick up and reposition each car to access the coupler easily. Then, they hooked the winch of a large Caterpillar side-boom onto the end and dragged the car along the earth to the road. Finally, two loaders used their buckets to lift each side of the car and, in a moment of beautiful coordination, drove each car to a nearby yard.
Every car's destiny was the scrap yard.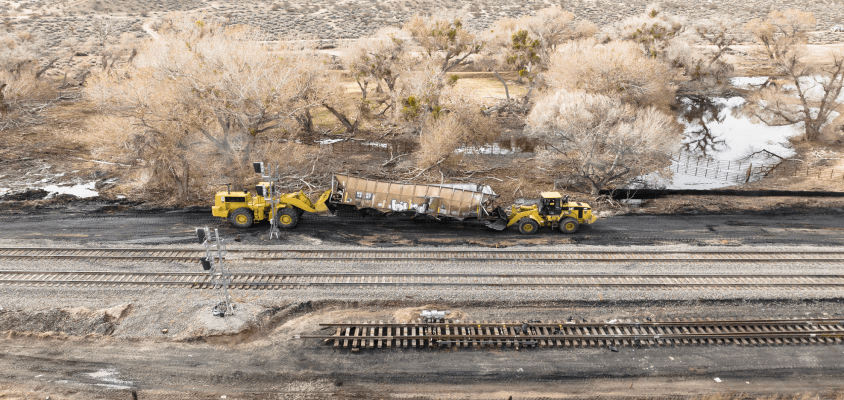 Speaking of scrap… Our next visit was with SA Recycling, one of our nation's biggest scrap metal recycling companies. They receive semi-trailers and rail cars full of twisted metal and smashed cars at their Port of Long Beach yard.
Their objective? Shred and process as much as they can, separate the various metals and load the shredded bits of steel, copper, and other valuable materials onto ships for travel abroad.
How? Using a monstrous car shredder, industrial shear, and a fleet of Caterpillar scrap handling machines. The neatness factor is high.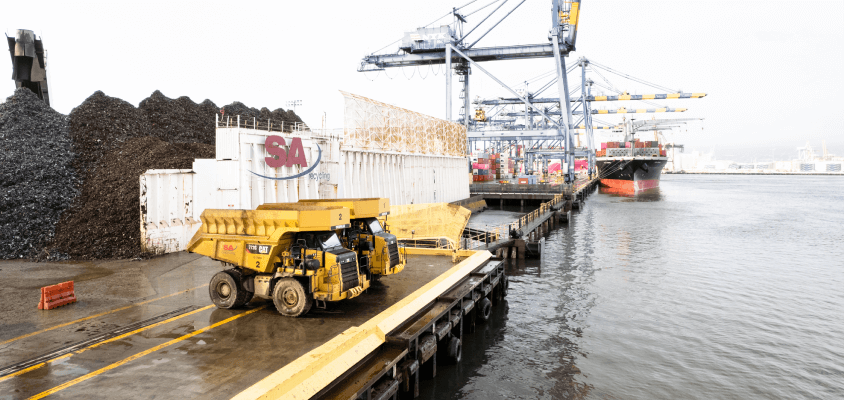 No visit to SoCal is complete without a stop at Quinn Cat. Their main shop in City of Industry is littered with waste, earthmoving, and even fire machines (foreshadowing). No two machines are the same, meaning every project their technicians take on is a new challenge.
We saw a fire dozer receiving a new two-person cab, machines under the knife for complete rebuilds, and a 20,000-gallon water tank fresh out of the paint booth. The variety of machines in Los Angeles is truly unique.
You know how I mentioned the bit about snow earlier?
Well, on Wednesday, we drove five hours north to capture snow removal for the first time in BuildWitt history. I've never caught it before because it's all about timing. Snow's cleared quickly, so you must be wherever it will fall before it falls. It's hard to predict.
Mammoth received many feet of snowfall early in the week, burying the entire town. But not for long!
Thanks to the Plow Brothers in their loaders and skid steers, the people of Mammoth were slowly able to leave their houses, get into their cars, and drive down the roads in town. Some houses were buried to the roofline. I'd never seen anything like it (my famous line).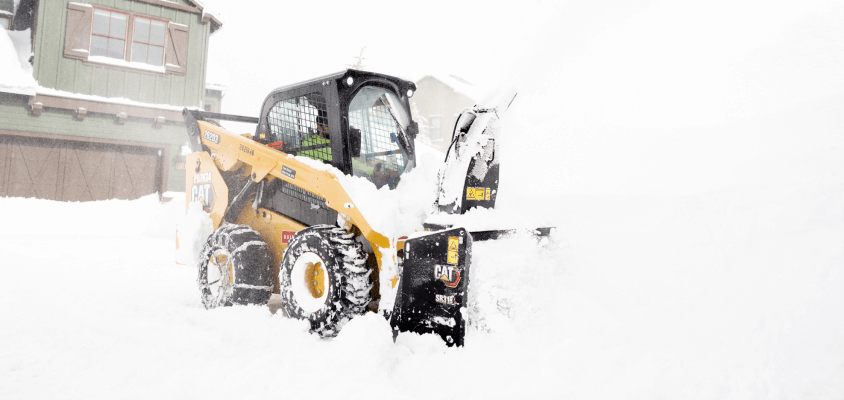 I like goooooold. When most people picture modern gold mining, they likely think of folks with gold pans wading through mountain streams. That was the case at one time, but not these days.
Our next stop was the Golden Queen Mine, where large shovels, loaders, and haul trucks move mountains, literally, in the hunt for gold.
The mine sits on a mountain reaching high above the Mojave desert. Today's miners rely on modern drilling and equipment, but amazingly, they're chasing veins already mined as far back as the 1800s.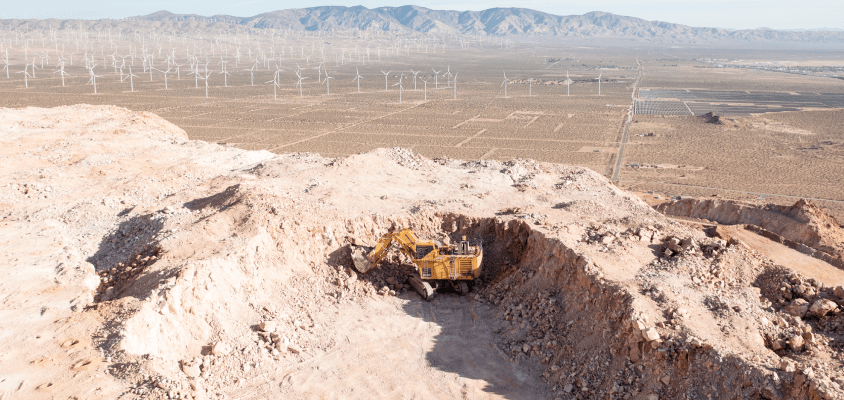 I was going to continue, but the snow cats outside are back to work, meaning there's more cool stuff for me to look at. Rather than drone on, I'll call it a day, and we'll see you next week for part two! Stay dirty!
Podcast
Have you listened to the four-part "Building BuildWitt" series? If not, check it out at the link below to learn how I got my first construction job, started the company, and learned a lot of lessons along the way!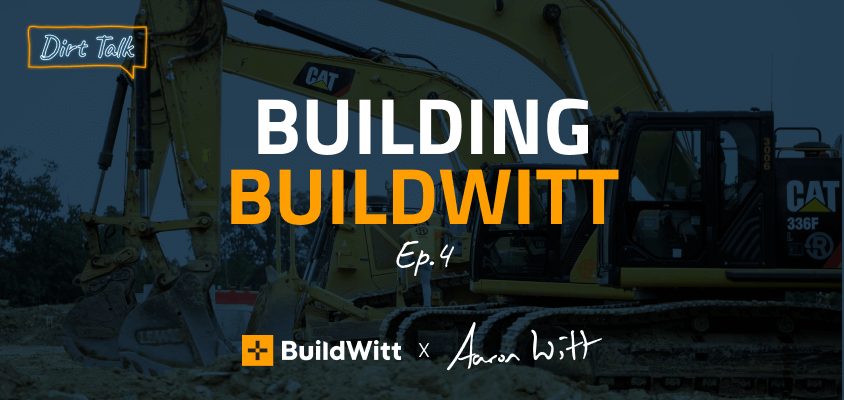 Vlog
The Vlog Squad and I took off to Munich, Germany, to get an insider look at the latest heavy equipment and energy-saving technology at Bauma 2022. #construction #heavyequipment #bauma2022
I'll see you next week!
Stay Dirty