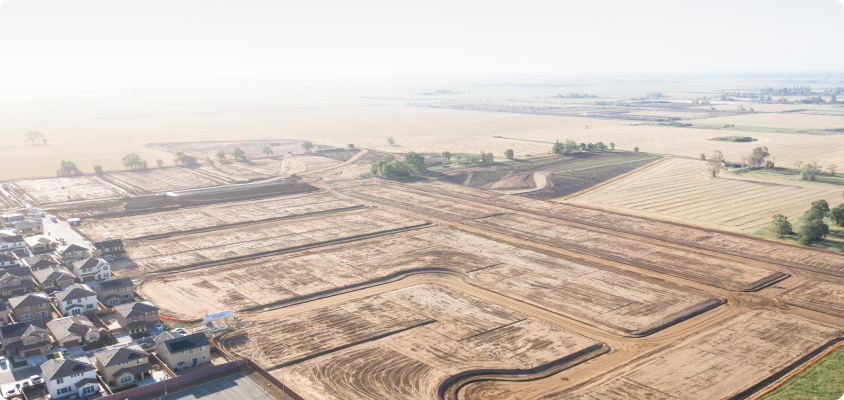 Smoking, Trimble Dimensions, and Sales Lessons Learned
Read on to learn why so many blue-collar workers smoke, what brought us to Vegas, and why most negotiations reach beyond the negotiating table.
Workforce Poll
For this week's poll, I asked the following question:
"Do you smoke?"
For perspective, in 2020, 12.5% of the US population smoked, according to the CDC.
I followed with, "why do you think so many blue-collar folks smoke?" Here are some of the common themes:
Stress… I must've had 100+ responses mentioning stress relief. An escape from both work and life.
Peer pressure from coworkers and the older generation.
A cure for boredom.
Smoking gives people regular breaks.
Blue-collar workers are already likely outside, making smoking easier.
Socializing with coworkers.
Makes you look tough / fit in.
Keeps anger under control.
Helps to suppress appetite.
Helps some stay awake overnight shifts.
"All good operators smoke."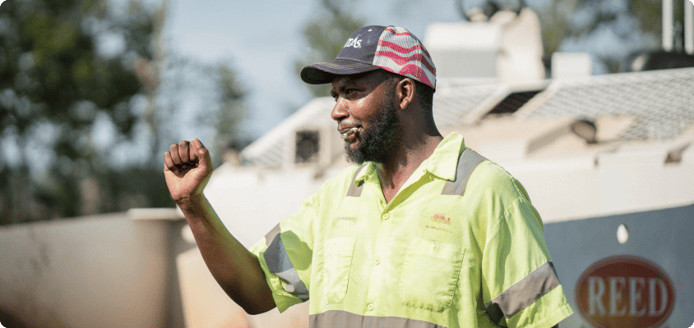 Weekly Update
We headed west this week, with our first stop being… Las Vegas. Oof.
For the first time since 2018, Trimble hosted their Dimensions conference, featuring the latest and greatest in construction technology and beyond.
I first attended Dimensions only a few months into BuildWitt. My new friend, Ryan Goodfellow of Rock Structures, had an extra bed and let me crash with him to save money. I didn't know many people and somewhat aimlessly ran around.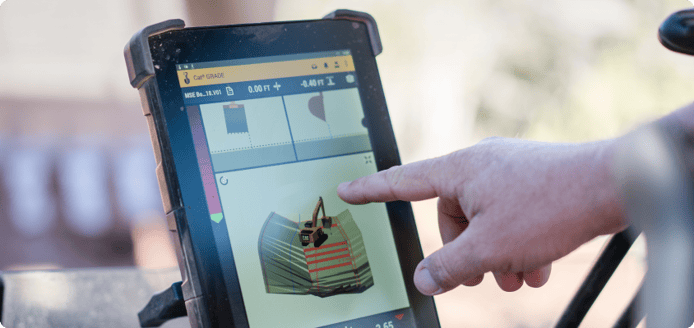 It's incredible how much can materialize in four years. This time around, we hung out with friends, produced a vlog episode featuring product experts, and I was lucky enough to have dinner with many leaders in the construction technology industry. Dimensions is unique because there is an expo and an entire off-site area, allowing attendees to run machines of all brands featuring Trimble tech.
I could write pages on how neat Trimble's work is, but to save time, I'll say one thing—they're leading the charge. Thanks to the workforce challenge our industry's facing, we must become more effective as an industry, and technology will play a key role in us doing so.
More technology will not only help make companies more profitable, but it will also help to raise wages for all. Thank you to Trimble for having us!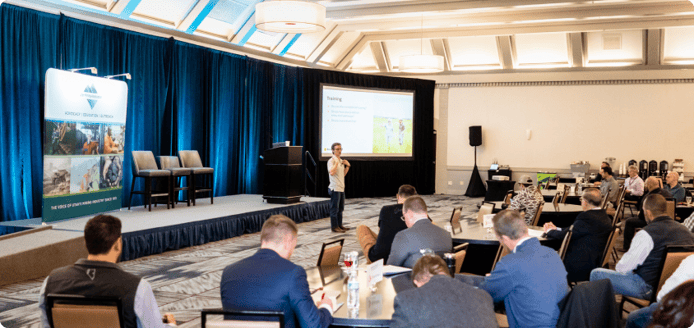 Next, we drove north to Salt Lake City so I could speak at the 107th (yes, that number's correct) annual Utah Mining Association conference. Not only did I speak, but I was somehow the opening keynote. I didn't technically open the conference… They reserved that honor for the Utah Speaker of the House.
My current messaging focuses on caring for and investing in our current workforce. If we care for those we're lucky enough to lead today, we'll attract the desperately needed future workforce. It's entirely our responsibility to overcome the workforce challenge. While most folks usually look at me like, "what the hell does this kid know?" I think they enjoyed it!
The entire talk will be on YouTube soon if you're curious.
Business Lesson Learned
Don't forget about people and issues beyond the table…
For those who don't know, we became a software company earlier this year when we began developing BuildWitt Training, a video-based training platform for the Dirt World.
While we have 130 (mostly) contractors training their people on the platform, we've had stalled sales conversations with hundreds of others. We know it's in their best interest to train their people, and we know there are few alternatives to what we offer. Yet we're stuck in many circumstances…
Thanks to Randy Blount's recommendation, I'm reading a book called "Never Split the Difference" by Chris Voss, a former lead negotiator for the FBI. He mentions how it's crucial to keep the people and issues "beyond the negotiating table" in mind.
"A surprisingly high percentage of negotiations hinge on something outside dollars and cents, often having more to do with self-esteem, status, and other non-financial needs."
What a slap in the face… Rarely is it a money issue we're up against since our platform cost is little compared to what contractors spend elsewhere. Instead, it's often the lack of an existing learning and training culture. In other words, training is new, and even with our tool, they need help getting started.
With this insight, we're positioning ourselves as a tool and a guide in helping contractors build their training programs from the ground up whenever they don't already exist.
Podcast
On this week's Dirt Talk episode, I interviewed Jennifer Todd, the owner of a demolition company based in Florida. We chat about why she got a law degree as a contractor, how minority businesses work, and how we can inspire more women to join the trades.
Vlog
On this week's vlog, we visited Gregory Poole, a leading Caterpillar dealer based in Raleigh, NC. We toured their shop, talked to their technicians, and even saw a customer transforming pine trees into wood pellets for power production. This was a fun one!!