3
1
Learning Hub
3
2
Dirt World
3
3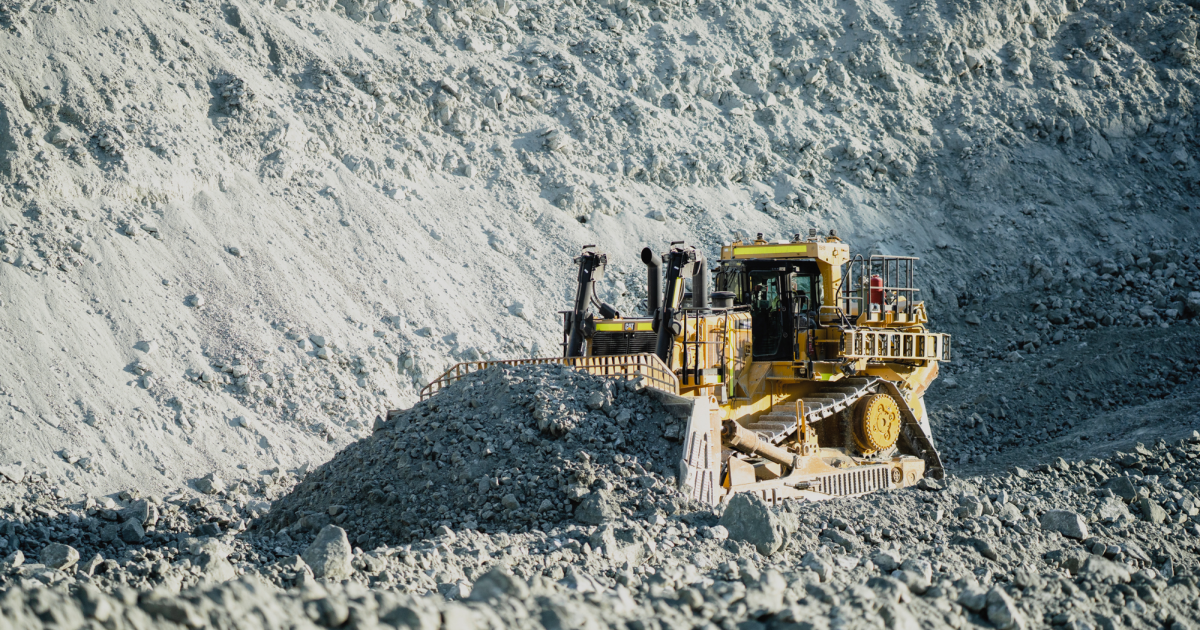 Look down.
What are your feet touching?
Is it a concrete sidewalk? Tile? A patch of grass?
Whatever it is, you owe the Dirt World a thank-you—the place where every road is laid and every foundation is dug.
It's the Dirt World that puts the asphalt on the highway, brings the gas flame bursting to life in your kitchen; and ports clean water to the drinking fountain to quench the thirst of children at the park.
When we talk about the Dirt World, we're talking about construction that starts at the surface of the planet and goes down, across, or through. The Dirt World refers to the people who work there, the tools and equipment they use, and the bond they share.
Work in the Dirt World is often referred to as "heavy civil construction" because it permits civilizations to function. It's also often just called "infrastructure" because it's where the systems that support society are built and repaired.
No matter what you call it, the Dirt World is the place where man meets dirt with the purpose of building something beneficial to society. If that's too broad, keep reading. We'll help you understand the parameters of the Dirt World, the industries within the Dirt World, and the characters who keep the whole thing running.
Industries in the Dirt World
Every company in the Dirt World started somewhere. Often, specialized knowledge helps them excel in their field, like Milburn Demolition, one of Chicago's foremost demolition companies.
In Colorado, that means big excavation projects that know how to deal with a lot of dust. In Colorado, contractors like Bemas Construction need to understand how to deal with expansive and sandy soils. For Charley Toppino & Sons, it's a thorough knowledge of the water table of the Florida Keys. Some companies, like J.W. Fowler and Midwest Mole, have spent years underground creating complex tunnel systems that connect resources between cities and townships, most of which lie beneath our feet without us even knowing.
You'll find some variation from region to region, but the following list describes the industries that make up the Dirt World.
Energy
Markets Served: Residential, Commercial, Industrial, Municipal, State, and Federal
Energy work, or infrastructure, includes everything from utility work, natural gas pipelines, and fiberoptic cable in urban neighborhoods to hydroelectric power plants and solar farms. Civil support for power plants and wind farms consist of the installation of infrastructure as well as site preparation, excavation, pad building, and integrated design for the overall structures.
Some general contractors also build hydroelectric dams and install solar panels connected to the energy-collecting system.
There are also contractors, like Midwest Services Group, who repair sections of pipeline over enormous, rural stretches of the country and address issues that arise in the areas surrounding the pipeline.
Mining and Earthwork
Markets Served: Commercial, Industrial, Municipal, State, and Federal
A highly regulated industry, mining with efficiency means decades of experience and an enormous fleet of the biggest, toughest, equipment out there. Simply put, mining involves moving massive quantities of earth to reach resources like clay, copper, metal, rare earth, gold, and coal. Companies like NACCO have spent decades honing their mining capabilities and restoring lands after they've harvested all the pay dirt possible. Mining is an essential part of everyday life and happens all around us, in every part of the globe.
Earthwork, on the other hand, is where you'll see more of the heavy iron you recognize when driving by a construction site, like excavators, bulldozers, skid steers, and dump trucks. Earthwork is a broader term for all of the digging done during the course of site preparation. For every new house, park, commercial office building, or apartment complex, earthwork is the primary type of work that has to be completed before anything else can happen.
Water Resources
Markets Served: Residential, Commercial, Industrial, Municipal, and State
We take access to water for granted, but it's the Dirt World that deserves the credit for bringing us this vital resource. Clean drinking water, drainage pipes, swimming pools, and the convenience of being connected to the sewer system are all brought to us thanks to the Dirt World.
Building, expanding, repairing, and rehabilitating pipelines, dams, reservoirs, water treatment facilities, tanks, hydroelectric plants, and dewatering are all a part of the water resources industry. When people refer to infrastructure or utilities, water is a big part of that.
Industrial
Markets Served: Commercial, Municipal, State, and Federal
The industrial sector in construction refers to the work that must be done at or beneath the ground level in order to erect manufacturing plants, power plants, refineries, solar wind farms, and other types of manufacturing locations.
Transportation
Markets served: Residential, Commercial, Municipal, State, and Federal
In brief, transportation covers the building, repair, and rehabilitation of all highways, interstates, exchanges, and bridges. This also includes mass earthwork, retaining walls, structural concrete, aggregate processing, crushing and asphalt, trenching, and paving.
Sometimes called "heavy highway, road, and bridge," transportation work is essential to our country's economy. Everything from airplane runways to 8-lane superhighways falls into this extremely important industry of the Dirt World.
Roles in the Dirt World
Dirt workers generally fall into two categories—those who work in the field and those who work in support of those on the field (also known as the office). Field workers are the backbone of the Dirt World, and they're almost always paid hourly for their work. Office workers are more like muscles holding everything together. Since they work in the office, they're more likely to be salaried.
No matter where you end up, understanding the Dirt World all starts with getting your hands dirty and putting your boots on the ground. Here are the main field roles to consider when you're working in Dirt.
Laborer
Reports to: Foreman
Location: Field
Laborers are arguably the most important people in the Dirt World. They do the daily physical work on a job site. A laborer might be digging with a shovel in the corner of a trench to help out an operator, laying pipe, hooking up an attachment, or cleaning up the job site. As the first step into a construction company, working as a laborer gives you the opportunity to learn the lay of the land and earn respect from your team for your work ethic.
This is a good job for people who love being on the field, where they can stay moving and get hands on each project.
Pipelayer
Reports to: Foreman
Location: Field
A pipelayer is an individual who puts pipe into the ground or through subsurface material. The pipe could be for storm sewer, sanitary sewer, drain mains, or oil and natural gas. Pipelayers typically work outside, in the weather, on close-knit crews. Sometimes pipe crews work in remote parts of the country, or miles apart from each other, as the work calls for. Pipe crews excavate and grade trenches and culverts, repair pipe, and seal joints. A pipe crew can consist of people who are working in different roles, like field engineers, laborers, and operators. Each pipe crew has a foreman that everyone on the team reports to.
Operator
Reports to: Foreman or Superintendent
Location: Field
A construction equipment operator (don't call them drivers) is the person running the heavy equipment on a construction site. Newer machines have cabs with radios and heaters, but operators often work in the elements and sit for long periods of time on uneven surfaces. They must learn to operate big iron with precision and be aware of hazards buried in the ground near where they're working.
Operators take enormous pride in their skills and often have a "feel" for their machine that goes beyond technical knowledge. They are creative problem-solvers who understand the characteristics of the material they are working with and the overall goal of the job at hand.
Foreman
Reports to: Operations Manager or Superintendent
Location: 80% Field, 20% Office
A foreman is the leader of the boots-on-the-ground team on a construction site. The foreman is responsible for communicating between the front-line workers like laborers, operators, and pipelayers and the superintendent or project manager in charge of the entire project. The foreman oversees safety protocols on their team and keeps up productivity. Foremen lead communication between subcontractors and their crews. They understand the importance of the construction schedule and can adust to last-minute changes. A good foreman utilizes the skill and experience of everyone on his team.
Superintendent
Reports to: General Superintendent or Senior Project Manager
Location: 50% Field, 50% Office
The superintendent is the person running day-to-day operations on large construction sites, typically spending half of their time on the field and half in a field office or trailer. For big projects, there will be multiple superintendents in a hierarchy who coordinate the overall completion of the project through other superintendents or foremen. Superintendents are responsible for quality control and the construction schedule, and they are liaisons between owners and project managers. Superintendents typically have many years of experience in construction and are well-versed in the compliance requirements of their trade.
Mechanic
Reports to: Lead Mechanic or Shop Manager
Location: Field or Workshop
Mechanics are the people who analyze, evaluate, and repair malfunctioning heavy equipment, machinery, or tools on construction sites. Mechanics often specialize in an area of interest, like hydraulics or electronics. This is a good job for someone who loves learning, learns from failure, and enjoys working on all kinds of equipment.
Driver
Reports to: Fleet Manager
Location: Field
Drivers operate dump trucks, haul trucks, articulated dump trucks, and all other trucking rigs found on construction sites. Drivers may shuttle material to and from a construction site or from one part of a mine to another. A driver coordinates with the person loading their truck, weighs their loads on a quarry scale, and must take proper precautions and abide by all laws on public roads and highways.
Trucking is a good job for someone who is self-motivated, likes driving, and has a heightened sense of safety.
Grade Checker
Reports to: Foreman
Location: Field
A grade checker works with a grading crew to set grade stakes on slopes, highways, embankments, and rough terrain. The stakes guide equipment operators who are responsible for making the grade. A grade checker uses hand tools and measuring instruments to perform their job and should be someone who likes numbers and enjoys being outdoors in any weather.
Field Support Roles
Field support roles are vital to the success of any Dirt World project, but these roles aren't as exclusive to the Dirt World. Here's a list of roles that are common to many companies that also serve the Dirt World:
Project Engineer
Project Manager
Project Coordinator
Geologist
EHS Manager
Administrator
Accountant
Marketer
Business Development Manager
The Dirt World's Greatest Secret
It's underneath you and all around you, but the real secret of the Dirt World? It's hidden in plain sight. You don't notice it until you know it's there. The Dirt World can be found wherever humans are (and some lonely places in between), building our towns and cities up through:
Tunneling to lay drainage pipes for the railroad
Dredging to increase port traffic for barges
Digging deep foundations to construct new hospitals
Mining for energy resources to supply people with light
Paving a new stretch of highway to reduce traffic
Excavating deep holes in the city for high rises
If you've always had eyes for the Dirt World, and you want to learn more, check out the free BuildWitt App to explore all things dirt.
Category: Dirt World
Dirt World
Location: Learning Hub
Funnel Step: Awareness
BW Solution: Aaron Witt
Dirt World
Meet the Expert
Marilee Brewer
Marilee Brewer's philosophy on heavy civil construction is that everything—even the Bingham Canyon Mine and the Willis Tower—starts with ideas put into words. An avid writer and researcher, Marilee brings inspiration, storytelling, and human candor to Dirt World information. Her writing focuses on providing content that enhances user experience, improves engagement, and ultimately increases revenue. A trained Linguist and social media storyteller, ask her for story and social media writing tips.
Tech designed to help solve the Dirt World's training problems.