3
1
Learning Hub
3
2
Investing In Your People
3
3
Training Management System vs. Learning Management System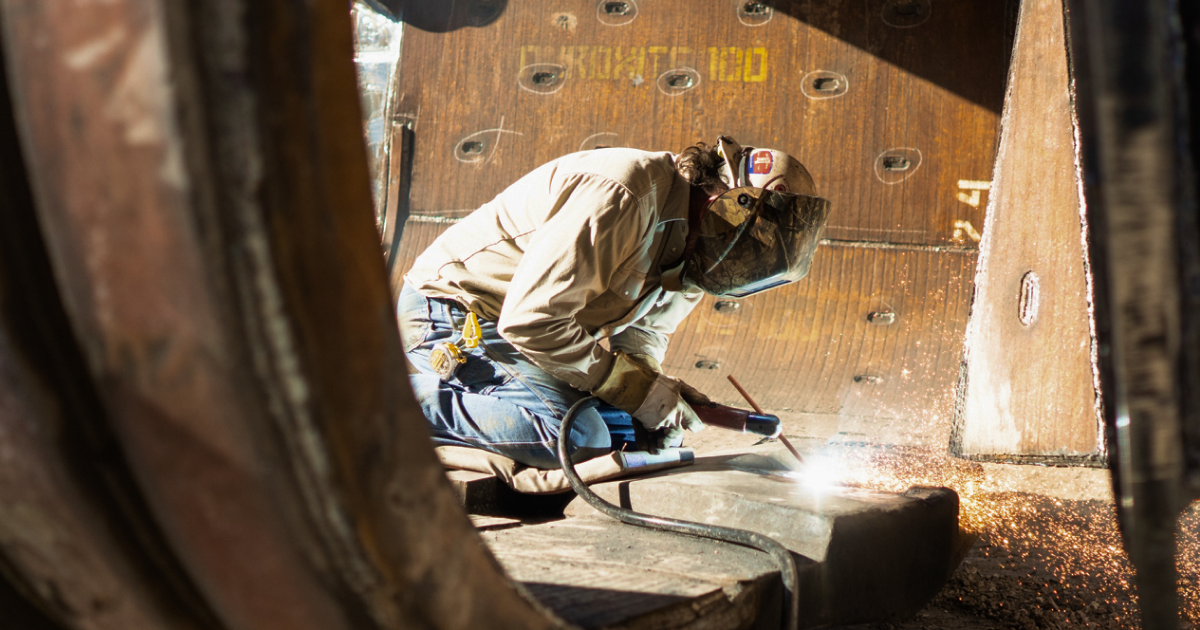 When you're training a team, you have to keep track of tons of details like the training schedule, who's completed the training, and the training content itself. The right software makes those tasks more manageable.
The two main types of training software are training management systems (TMS) and learning management systems (LMS). There's a lot of confusion about TMS and LMS because many people think they're the same thing. Those two terms are even used interchangeably. But there is a difference (or at least, we believe there is).
We'll walk you through how we define TMS and LMS here at BuildWitt, how they're different, and which one is best for you.
What is a training management system?
A training management system (TMS) is software that instructors and administrators can use when teaching training courses online or in the field. The TMS helps the office handle all the work that goes into training the team, like:
Scheduling and organizing training courses
Tracking what training is complete, in progress, or not started
Recording how team members did
Monitoring the training budget
Reporting results to other business leaders
Communicating with trainees
A TMS helps you handle all the back-end (or back-office) administration that goes into training your team. It even gives you cool options to automate some tasks, so you don't have to burn up your brainpower.
What is a learning management system?

A learning management system (LMS) is the platform that users interact with for training. It's where all the lessons live. In addition, administrators can upload or create content inside the LMS.
Team members can log in and complete online training lessons on their own. They can also track their progress in the LMS.
Training management system vs. learning management system
TMS and LMS are both software that can help you train your team.
The nice thing with a TMS or an LMS is that you can manage training for more than one group of people. So if you want to teach your operators one thing and your laborers another, you can do that.
A TMS is a tool you use to organize all of your training. You can track who's watched what, their scores on assessments and quizzes, what certifications are running out, etc.
LMSs are for eLearning. That means the learner logs into the LMS and completes pre-made training content online. In an LMS, your team members access the training whenever and wherever they want. An LMS doesn't have to be used to train; you can use one in any educational setting.

And to make it extra confusing, yes, a training management system and learning management system can work together.
Who can use a TMS vs. an LMS?

Training administrators and instructors can use a TMS. That could include a training manager, HR leader, or an instructor from outside your company helping train your team. However, the team members doing the training won't be able to use the TMS.
Training administrators can use an LMS, too. So can the team members who are doing the training. However, since LMS are for eLearning, there won't be any instructors doing live training in the platform.
Which one's easier to use?
What's easiest depends on what you need to do. If you use the wrong tool for any job, you will have a hard time!
TMS: Best for in-office use. Your people in the field won't care about the TMS side of things.
LMS: Best for people in the field because this is the platform they use.
TMSs are all business. Since only a few people in a company ever see the TMS, developers don't often worry about making it look snazzy. Think of it like a teacher's lesson plans and grade book. It's a very practical tool to help them keep the class on track, but the students don't get to see it.
Which is best for your team, a TMS or an LMS?
A TMS is best if you need to:
Manage, track, and report things that happen before or after a training class
Have an instructor do in-person or online training
Track your budget or handle other administrative business tasks
An LMS is best if you need to:
Create, organize, and share content with your team members
Train your team members online
Give team members more flexibility about when and where to complete their training
Let administrators track and report progress
You can find training software that combines TMS and LMS, giving you the best of both worlds. But you might realize that you need a TMS for in the office and your crew needs to learn with an LMS. We get it.
So is BuildWitt Training an LMS or a TMS?
This was actually a tough one to answer. But ultimately, it's an LMS that lives inside of a TMS. And as we continue to do more updates and rollouts, more TMS features will become available for the office to use.
Want to see inside some of the LMS features of BuildWitt Training? Check out a few free lessons.
Investing in Your People
Training
Location: Learning Hub
Symptom: Training Generic
Subcategory: Training
Big 5: Comparisons/Is it right for you?
Category: Investing in Your People
Onion: Solution Aware
Topic: Training Management
Funnel Step: Attract
BW Solution: Generic
Investing in Your People
Training
Training Management
Tech designed to help solve the Dirt World's training problems.