3
1
Learning Hub
3
2
Investing In Your People
3
3
What is a Training Management System (TMS)?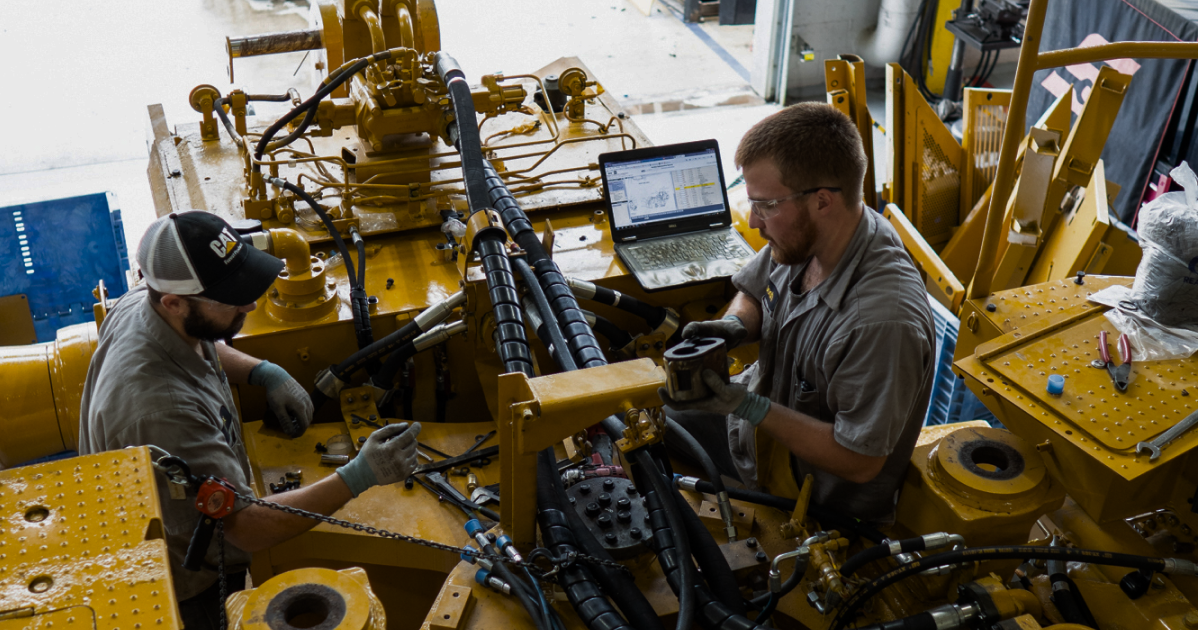 You've built a culture of safety. You take care of your people. And you've invested in the best technology because it eventually pays for itself. But have you thought about how you'll manage, track, and budget your training as the business grows?
Training management software can save you money and time, the same way GPS and grading technology do for your heavy equipment. More importantly, it can ensure that your people get the training they need to do their jobs.
What is a training management system?
A training management system (TMS) is a tool that streamlines all the training at your business. Especially if you're more comfortable on the field than off, a TMS can spare you enormous headaches. Training software, or course management software, eliminates the need for pouring over spreadsheets, scrambling between departments, and manually communicating between channels because it acts as a central hub for everything related to training.
While training management systems vary, an excellent training management software package will help your company with curriculum planning, scheduling, cost tracking, and record-keeping. In a nutshell, a TMS helps integrate every type of class or training that your team needs, whether the instruction is delivered via CAT simulator, e-learning, computer-based, online, or in-person.
How does a training management system work?
Maybe it's your training manager or your director of operations. Whoever is in charge of employee training may be frustrated as they compile and track training-related information about each employee. Trying to run reports between departments while connecting fragmented records can be overwhelming. Worse, it can result in dated and inaccurate information.
A training management system integrates into the software you already have to seamlessly enroll learners, offer courses, measure progress, connect schedules, and coordinate between departments. It also tracks costs, progress, and renewals.
For the person in charge of employee learning, this means no more messy schedules, disorganized information, and incomplete reports. Implementing a TMS means immediate access to clear, up-to-date information that doesn't require additional administrative staff.
What are the pros and cons of training management systems?
The best training management system will understand your industry, care about your success, and be capable of integrating into the software you are already using. In addition, here are some of the pros and cons to consider.
Pros
Automates manual tasks like registration confirmations, reminders, and surveys
Stores each person's in-progress and completed training and interactions
Encourages promotions and growth within your own team
Increases employee retention
Tracks renewal requirements and upcoming deadlines for individual learners
Provides fully customizable reports
Manages and optimizes training budget
Tracks costs
Monitors profits
Saves money on administrative staff
Cons
Amount of time it takes to implement the system
Some TMS options have no customization
Buying the wrong TMS that doesn't understand the Dirt World
Failure to manage change
They can have hidden costs and fees
Do you need a TMS?
Have your new employees all been through onboarding classes? Has each person completed their coursework? Is your team up-to-date on their MSHA, OSHA, HAZMAT, operator, and fall-protection training?
If you don't have an efficient way of answering these questions, implementing a training management system will help you do so.
Course management or training management systems are designed to provide precise, actionable data around training. Course management software enables you to unify your efforts to catalog and measure training, so your team can focus on getting to the next level.
Summary
As you recruit people to the Dirt World who may not have a background in the trades, proper training becomes even more crucial to your hiring process. You'll need a tool to manage employee learning. That's where course management software comes in.
You've invested in the right equipment to do what you do best—excavating, tunneling, and site preparation. Now, there's a tool that will help your team be their best. BuildWitt Training is a construction software—designed for the Dirt World—that offers standardized training for your teams and scalability as you grow. Our app-based approach means your teams can learn as they go, wherever they are.
Give your crew a world-class training experience that will help them thrive in the Dirt World of the future. Explore BuildWitt's construction training software here.
Investing in Your People
Training
Location: Learning Hub
Funnel Step: Awareness
Symptom: Training Generic
Subcategory: Training
Big 5: Problems/Problems we Solve
Category: Investing in Your People
BW Solution: Training
Onion: Solution Aware
Topic: Training Management
Investing in Your People
Training
Training Management
Meet the Expert
Marilee Brewer
Marilee Brewer's philosophy on heavy civil construction is that everything—even the Bingham Canyon Mine and the Willis Tower—starts with ideas put into words. An avid writer and researcher, Marilee brings inspiration, storytelling, and human candor to Dirt World information. Her writing focuses on providing content that enhances user experience, improves engagement, and ultimately increases revenue. A trained Linguist and social media storyteller, ask her for story and social media writing tips.
Tech designed to help solve the Dirt World's training problems.