What Early Adopters are Saying about BuildWitt Training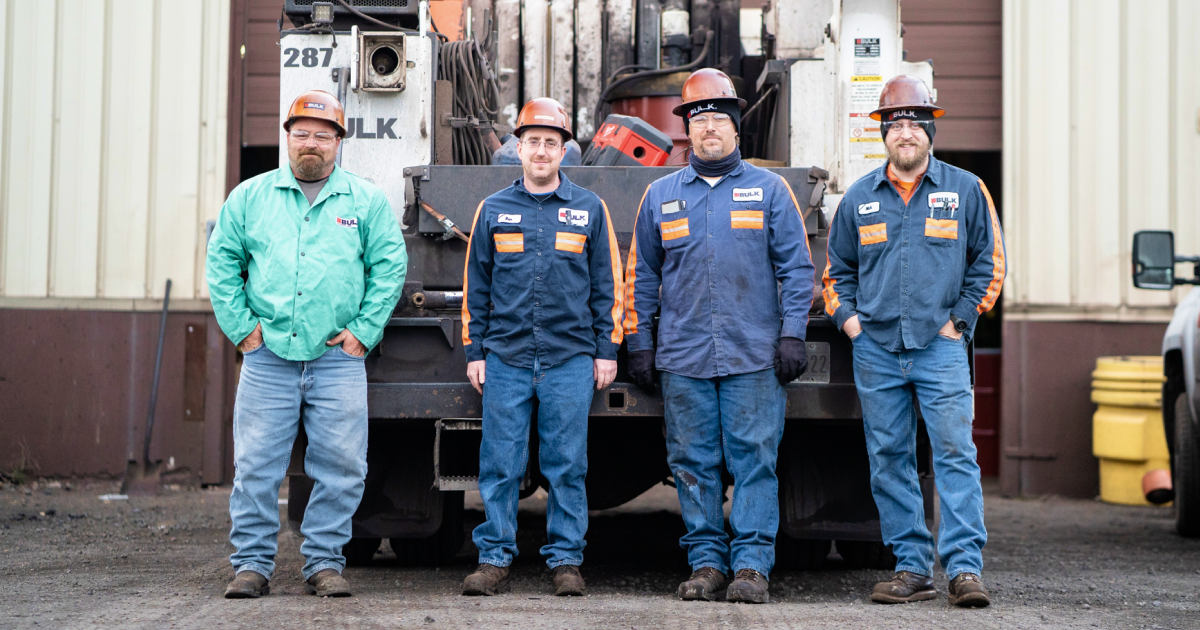 Before BuildWitt Training launched, companies around the country signed up to use this brand-new training software.
Now, you might be wondering, What made them sign up before BuildWitt Training even hit the market? We wanted to know the same thing . . . so we asked them!
Here's what our early adopters had to say about why they chose to use BuildWitt Training.
Why is training in general important to your company?
When we asked this question, safety and benefiting employees ranked at the top of the charts.

---
"It's one of the biggest ways to eliminate inefficiencies, maintain safety, and eliminate downtime for breakdowns." - Ben, Peitzmeier Demolition
---
"Training is the only way that we can strengthen our team into the well-oiled machine that it needs to be to become profitable, productive, and a great place for team members to work. Without training, you will be frustrated and struggle for the success every business owner wants."
- Dusty,
L4 Construction
---
"[We chose BuildWitt Training for] two reasons. 1) To ensure our folks can safely and efficiently perform their work. 2) To continually develop our folks and help them grow. Benefits them and the company."
- John,
Kwest Group
---
"Development of our team members makes them safer, feel valued, and more productive."
- Anonymous
Why did you choose BuildWitt Training?
Training is crucial for developing productive crews, but there are lots of training products and programs out there. Why did our early adopters choose us?
Because they believe in making the Dirt World a better place, just like we do. So they could easily get behind our training tool since we share their vision. But their answers went beyond even that.

---
"I like what the company stands for and is doing, and it's honestly the only option I found that fits our requirements." - Drew, NOBL Sitework
---
"Great energy and its ability to relate to the new age of [the] workforce." - Nathan,
Tapini Inc.
---
"Nobody else is doing this. Alternative training options have no edge. We have younger employees. It is nice to have a third party show them how to progress for their and the company's benefit." - Anonymous
What are you most excited about with BuildWitt Training?
Early adopters are most excited about two things: they love the content itself, and they're excited to be part of a community that's all working together to change the industry for the better.
---
"[I'm excited it's] training our people better than I could."
- Drew,
NOBL Sitework
---
"The potential to help develop content and learning from others in our trade. Nobody is going to give up the recipe for their secret sauce, but I always like to see how other successful companies go at problems we encounter."
- Ben, Peitzmeier Demolition and Concrete Cutting
---
"The ability to empower our employees and better their chances of success."
- Ben,
Legacy Corporation
---
"I'm more excited for my guys to have this opportunity in their young career to really succeed and have an amazing life for themselves. All this does for them is just make the sky the limit!"
- Dusty,
L4 Construction
Starting and ending with people
Thank you to our early adopters who took a chance on us when we were starting out! Their feedback helped us see new ways we can make BuildWitt Training better and make the Dirt World a place where people want to be.
And hopefully, it's helped you see ways you can develop your people and give them the training they need.
Ready for next steps. Learn more about the problems BuildWitt Training can help you solve. Or, book a free meeting with our sales team and they'll be happy to walk you through the platform.
Onion: BuildWitt Training Aware
Location: Training Hub
Funnel Step: Convert
Big 5: Reviews
BW Solution: Training
Topic: Reviews
Category: BuildWitt Training
Subcategory: Training Software
Reviews
BuildWitt Training
Training Software
Give your team members a clear path to succeed and watch them grow
Join the thousands of Dirt pros who get our top workforce development tips.