Get Recruits to Stay the Course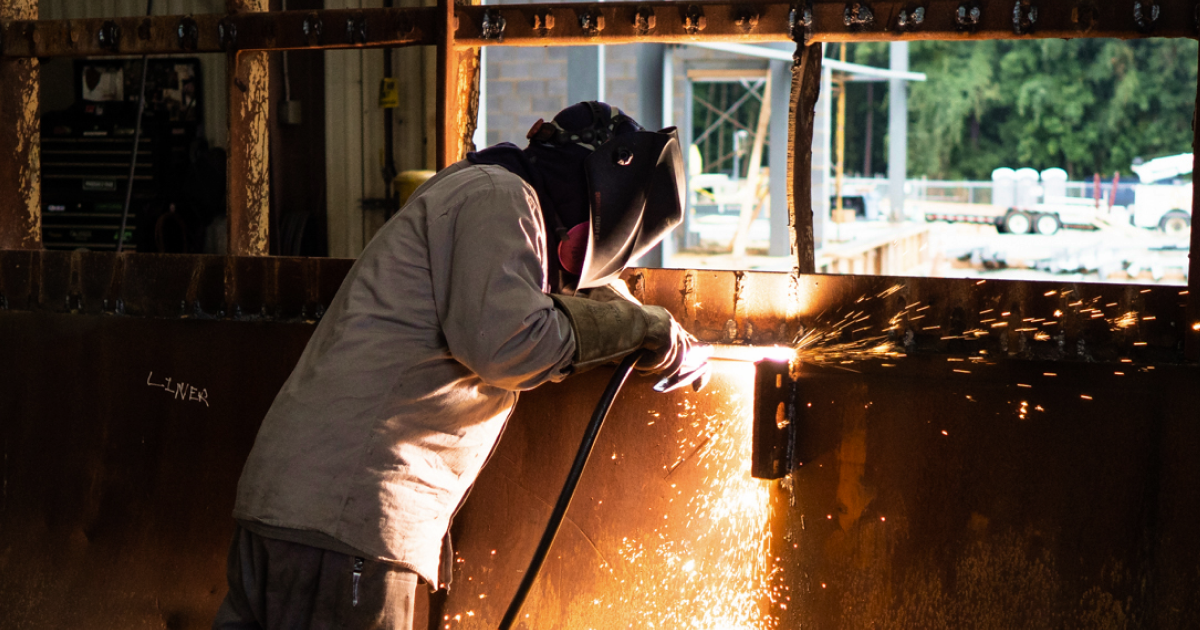 When you don't have time to train, finding the diamonds-in-the-rough that will take the initiative to learn and develop themselves is a headache. Not only do the best new hires move swiftly out of the laborer role, but many laborers looking for work are also almost unemployable. They jump from company to company, never staying anywhere for very long. These fairweather folks don't match the culture you're trying to build.
You hire outside the industry, but those people may not stay long. Without training, even new hires with good work ethic and incredible potential are liable to move on to an outfit with more systems to help them grow.
Offer laborer training to new employees
You may be frustrated, even soured on the status of construction hiring. Deloitte reports that even with rapidly advancing technology, the need for people hasn't changed much since the early 2000s.1 But it becomes nearly impossible to provide the necessary orientation and training for new hires when your crew is already running lean, commercial profit margins hover around 4%,2 and there's no formal training program in place.
According to the Association of Builders and Contractors, the construction industry will need to hire an additional 650,000 people on top of the average pace of hiring to keep up with current demands.3 That's a daunting figure no matter how business is going.
Construction newbies aren't a bad thing; they're just…unsafe. And in your line of work, safety is everything. Statistics show that nearly half of all construction accidents happen when employees have less than a year on the job.4

Hire confidently, knowing that BuildWitt Training is there to give novices consistent, informative training from orientation on.
We saw it would be a lot easier for our construction partners if they could hire without the enormous worry of how to train and develop new employees. So we created several courses that present all the basic information for starting work as a laborer. This means you can hire confidently, knowing that BuildWitt Training is there to give novices consistent, informative training from orientation through their first weeks on the job.
Invest in your laborers
The biggest benefit of BuildWitt Laborer Training is that it provides you with an affordable, efficient way to train anyone, not only those who are familiar with labor and construction work. With average yearly pay at $37,520; laborer wages hover on the low end for construction roles.5 In fact, the Bureau for Labor Statistics cites that $37K per year is $20K below the average yearly salary across all industries.6
Show new team members how much they can earn, and how far they can go in construction.
What that means for you is that you'll need to combine your laborer hiring efforts with an orientation and training plan that immediately shows new team members how much they can earn and where they can go with a career in construction.
Studies show that if you invest in people from the get-go, they will be more likely to buy into the company culture and see a future for themselves with your team.7 As a result, their decision to go all in with you means a more positive work culture and a reduction in turnover.
H2: Bring more people into the construction family
We know there's no magic formula when hiring for the laborer position. It's hard work, and the best workers advance through the role quickly.8 But things become even more complex when your orientation and training process is built on ad-libbing and guessing what will work.
By using BuildWitt Training, you've got a systematic way to introduce people to your company's culture and orient them to the construction world. Not only that, but you're not pulling foremen and supers away from their work to train newbies when their projects need their leadership the most.
You build society. Help people see that.
The work you do is nothing less than building society. And we're convinced that the essential workers—the hard-working, salt-of-the-earth, sensible people—are out there. They just need a little help seeing construction as their future and adapting to the work.
Count on BuildWitt Training to help you out. We've created Laborer Training to take your new team members through orientation and training that will convert them from dubious novices to members of the construction family.