How BuildWitt Training Reduces High Turnover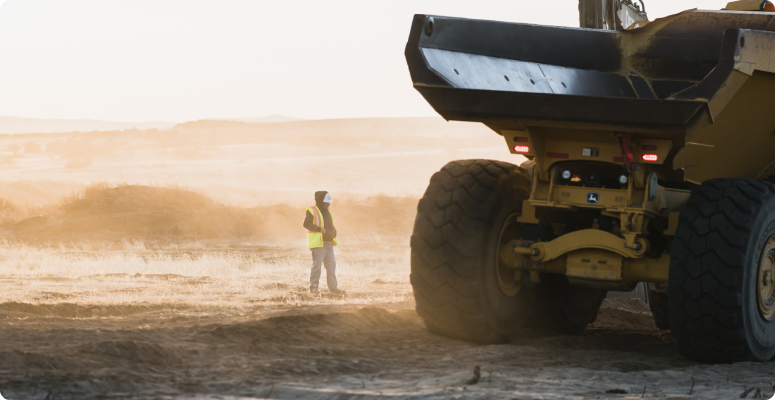 Training is absolutely critical to stopping high turnover. When your employees are well-trained, they become more productive, more efficient, safer on the job, and more motivated because they know exactly how to grow and succeed in their role.
The key to maximizing your team's training is choosing a program that will keep them engaged and help them retain the material so they can use it in the field. You need training designed for today's Dirt World—no outdated, boring stuff from some guy in a cubicle.
BuildWitt Training is simple-to-use software that gives you access to hundreds of video lessons that feature real experts in the industry. It's training made for the Dirt World. Here are the four features of BuildWitt Training that will help reduce turnover at your company.
Leadership course
Randy Blount, owner of Blount Contracting, likes to say that all business problems are leadership problems. That's why giving your whole team effective leadership training helps stop high turnover.
When you teach leadership principles to leaders and crew members, you'll get a crew that communicates effectively, knows how to resolve conflict, and works together as a team.
BuildWitt's leadership training courses include lessons from leadership and industry experts Jocko Willink, Wally Adamchik, Dave Turin, and more. They cover a variety of topics, such as:
Effective communication
Extreme ownership
Traits, habits, and attitudes of good leaders
Mentorship and team development
Skills to work with people well
Healthy company culture
Positive ways to handle success and failure
The more your team learns about these and other leadership topics, the more they'll take responsibility on the job. And responsibility is a driving force in job satisfaction: it's the number one thing people want after money.1
When your workers feel satisfied and know that you trust them to take on responsibility, that fosters loyalty and a sense of pride in their work.
Job-specific courses
Each man and woman on your crew has a specific job, and you depend on them to do it well. They depend on you to teach them what that looks like.
However, you may not have the technical knowledge to teach every role on the jobsite. For example, you might have worked as a laborer and an operator in the past—but that leaves your pipelayers in the dark.
If you do have all the technical expertise you need, props to you! But do you really have the time and resources to transfer that knowledge to everyone on your team? Probably not. You're busy enough as it is.
That's where job-specific BuildWitt Training courses come in. They feature real experts on real jobsites who have the technical knowledge that it takes to train your crew.
We've made job-specific training courses for:
Laborers
Operators (including excavators, dozers, and articulated haul trucks)
Grade checkers
Pipelayers
Field supervisors
We're constantly adding more courses and advanced training for each role. So as your crew grows in number and in experience, the BuildWitt training library is growing right along with them.
Course assignments for toolbox talks
The video lessons in BuildWitt Training are all microlearning content, so they're only three to five minutes long. And since the software comes with a mobile app, your crews can use it in the field.
That makes it a great tool for helping cover training issues during morning toolbox talks and crew huddles. You can assign daily lessons on safety, communication, or another jobsite issue, and the crew can talk about how it applies to their work during these meetings. Then, they can go out and use it right away.
Pairing education with immediate practice helps your crew retain the information, positively impacting the whole project.
The training app isn't just for toolbox talks, either. You can walk your crew through lessons during all-hands meetings, classroom training sessions, JSAs, and other meetings—and it's a great way to spend a rainy day. Your employees can also watch a quick course on their own during downtime on the job.
Your crew can complete training lessons at any time in any place. That allows you to assign them the training they need when they need it.
Turnkey onboarding for novices
When you've got people new to the industry, one of the biggest frustrations for them (and their coworkers) is their lack of knowledge. They don't know much about the industry, the company, or the work itself.
Many companies throw inexperienced employees into the deep end and expect them to figure it out on the job. But that's a recipe for disaster.
Poor or nonexistent onboarding frustrates new crew members because they don't know what to do or how to do it. It lets them develop bad habits that can create rework and safety issues. And it disappoints them because they don't see how they fit in at the company or how to grow in their role.
Those are huge reasons for high turnover in the Dirt World—or even turnover from the Dirt World. As these workers get fed up, they leave and go to other companies or other industries that will train them.
Lack of proper onboarding for new hires can even increase turnover among your experienced employees, too. They'll start to leave as they get sick of dealing with the mistakes, rework, and safety hazards that untrained newbies cause on the job.
To help combat these problems, we've created turnkey onboarding. You can use it to teach every new hire the basics of jobsite safety, plus topics like how to act on the job, take care of equipment and set themselves up for advancement. You can even add your own training content to teach new hires about the specific culture, job procedures, and growth tracks at your company.
That last one is especially important to retain and recruit employees. People want to see a clear path to move up, and that starts with teaching them the basics to succeed on the jobsite.
Ready to give it a try?
You can access over 50 BuildWitt Training lessons for you and your crew—for free! Try out the lessons to get a taste of the courses we offer and see how they can help your team succeed on the job, increase loyalty, and reduce turnover.