How BuildWitt Training Saves You Time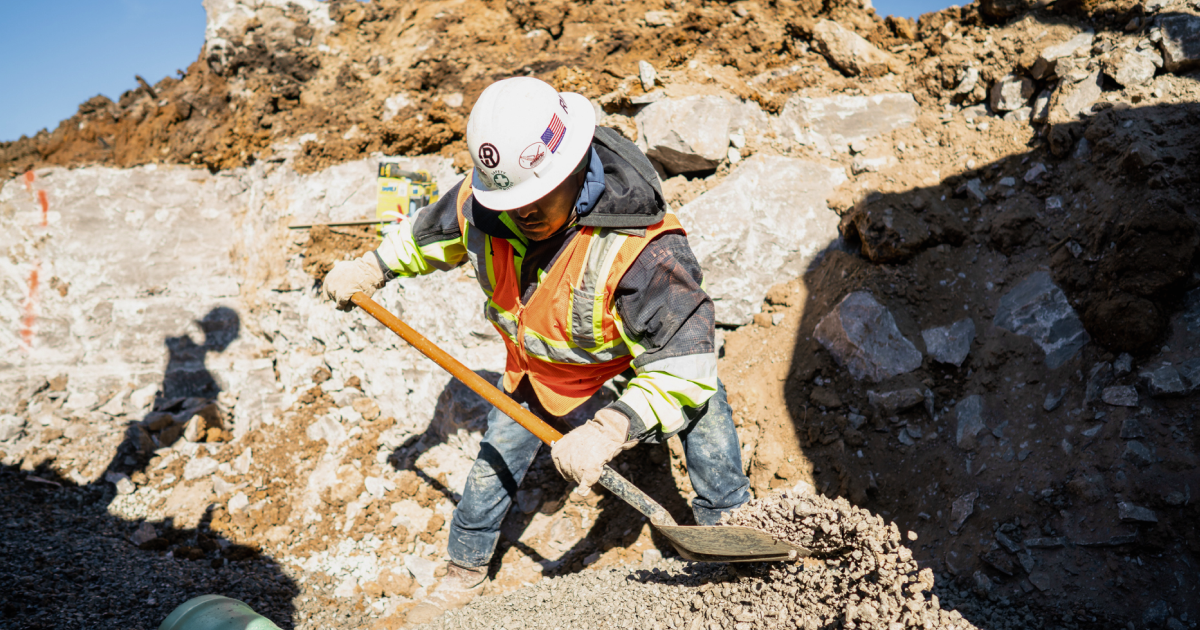 Deadlines. They carry a sense of finality, and with that, a lot of pressure. In construction, there's no such thing as standing still. If you're not meeting deadlines, you're moving backward.
Slow down to speed up
What complicates the pressure in construction is that in order to keep up with deadlines, you often have to slow down. You've got to take the time to orient and train new people, maintain equipment, and navigate the unexpected on a daily basis. The question is, how much can you afford to slow down?
As slow as you need to, as fast as you can
That's where having an effective training plan makes all the difference. You don't want to slow down on projects any more than you have to. At BuildWitt, we know how important keeping to the construction schedule is, so we designed our Training to save you time at every turn.
How does BuildWitt Training save you time?
We realized early on that the Dirt World needed Training that was better than what currently exists. But we didn't just want to create another product based on what we thought would be better—we wanted to create something that every construction leader could truly use. Something that doesn't force owners to choose between profit and people.
That's why we started by asking our partners and construction associates, "what slows you down?" The most frequent responses include the following:
Accidents & injuries
Mechanical issues
Poor communication
New systems
Turnover
User error (inexperience)
Bad weather
Here are five principles that we use that will help you save time.
Training, full stop
Do you have a training program in place? That's the first question you have to ask yourself. As on-the-nose as it may sound, BuildWitt saves you time at the most basic level because it provides you with a comprehensive, simple way to train your employees. And any training plan is better than no training at all.
When people are new to construction, they don't often know the first thing about being on site—where to stand, how to communicate with hand signals, and how to look out for their own physical wellbeing—so BuildWitt Training helps them learn.
In other words, BuildWitt saves you time on big-ticket items that include mechanical upkeep, user error (inexperience), and accidents simply because it hips your newest workers to things that are common knowledge on construction sites and helps them be less stupid.
Walkarounds
One example of a huge time-saver due to training concerns equipment maintenance. Without the most basic maintenance program, expensive but avoidable breakdowns occur. That's why one of our courses is all about equipment walkarounds, including how to do a daily equipment checklist.
When your operators start taking care of the equipment on their own, it can save you thousands of downtime hours and even more in repair costs.
Comprehensive vs. piecemeal
Instead of every new employee having a slightly different orientation and new hire experience, with construction training software like BuildWitt Training, you can recreate a similar, comprehensive experience that gives each person a shared starting point. And you can personalize the information so that it reflects your own company culture.
Microlearning
We built our training for guys who are busy and [just maybe] don't like to sit in front of screens all day. Our team doesn't work in construction, but we've been through enough MSHA and OSHA training to have observed their less-than-realistic format.
When people spend a lot of time in training that they won't remember, they make mistakes. Does it matter whether the mistakes cost more in terms of time or money? Not in construction—because time is money.
Learn more…contextually
That's where micro-learning comes into play. Micro-learning appeals to the learner through short, contextual lessons designed to be recalled hours and even days later.
With BuildWitt Training's micro-lessons; construction pros deliver punchy, relevant information in a construction environment that looks very similar to the one learners find themselves in.
Relevant learning means better retention
Combined with the relevance of the lessons, the short duration, and the construction context, micro-learning saves you time that you'd have spent in the past offering refresher courses to remind your crew of things they'd already learned.
It also saves time because the lessons are super short. You don't have to take a whole day off the job to sit in a conference room. Your team can study and learn as they go.
Come hell or high water
Your crew may grumble about fieldwork, but they far prefer being out in the dirt than sitting still for a few hours beneath fluorescent lights.
BuildWitt Training isn't something you whip out of your back pocket when the conditions are lousy or the fields are flooded. You can assign courses and lessons that employees can complete in almost any environment. They can be sitting in the cab of their truck or taking a water break. Training is completely accessible all the time.
When bad weather does hit, you can make the most of it. But you don't have to depend on the weather to push learning forward.
Mobile-friendly
The BuildWitt user interface is extremely mobile-friendly, so learners can sit down literally anywhere to gain some knowledge, and they don't need special training to…get training.
Because of the previously referenced micro-learning style, BuildWitt Training lessons can be applied during short breaks, on-site, and with a cell phone.
Bad weather
Does rain or snow slow your team down? It doesn't have to. BuildWitt Training makes it so that your crews can get up to speed even when the weather's nasty. That means they'll be prepared to push the job forward when the rubber meets the road. You won't have to wait the weather out and then train them.
Smart organization
Utilizing BuildWitt Training is super easy. It saves you time because you can assign employees on a role basis. By assigning a set of courses relevant to their role, you allow that person to go as quickly as they want through the material in the context that makes the greatest impact on them.
Tracking
Instead of spreadsheets, you can rely on BuildWitt's inbuilt tracking function to see where each employee is in terms of their Training. All in one place, you can see how learners are doing and which lessons they have completed.
That's a huge time saver–and enormously better for your budget. What you'd spend hours doing or paying someone else to do, BuildWitt Training does automatically.
Training for every level
In addition to the straightforward nature of BuildWitt material, you'll save time by not having to scour the internet for training that applies to both entry-level field laborers and ambitious PMs. We've gathered the best of the best in construction leadership, and have those classes available right alongside the most basic walkaround courses.
Get 'em speaking the same language
Generational differences and a wide variety of experiences can all contribute to poor communication between people of diverse backgrounds.
Providing your team with a Training method that uses standard industry terms can save you hours and days that would otherwise be spent tediously correcting miscommunications and unproductive, unnecessary disputes.
BuildWitt Training saves time
We'll be honest—we're not a steroid. No magic pill here. Simply purchasing BuildWitt Training isn't going to instantly correct every issue at your company. It won't change the fact that you have hard deadlines.
But we will help you sew up a little more of construction's most precious commodity: time.
Train your people, build your company culture, and invest in a more efficient future. Best of all, do it without falling behind on your project schedules. Check out our role-based learning course material.