How Good Leaders Elevate Your Construction Business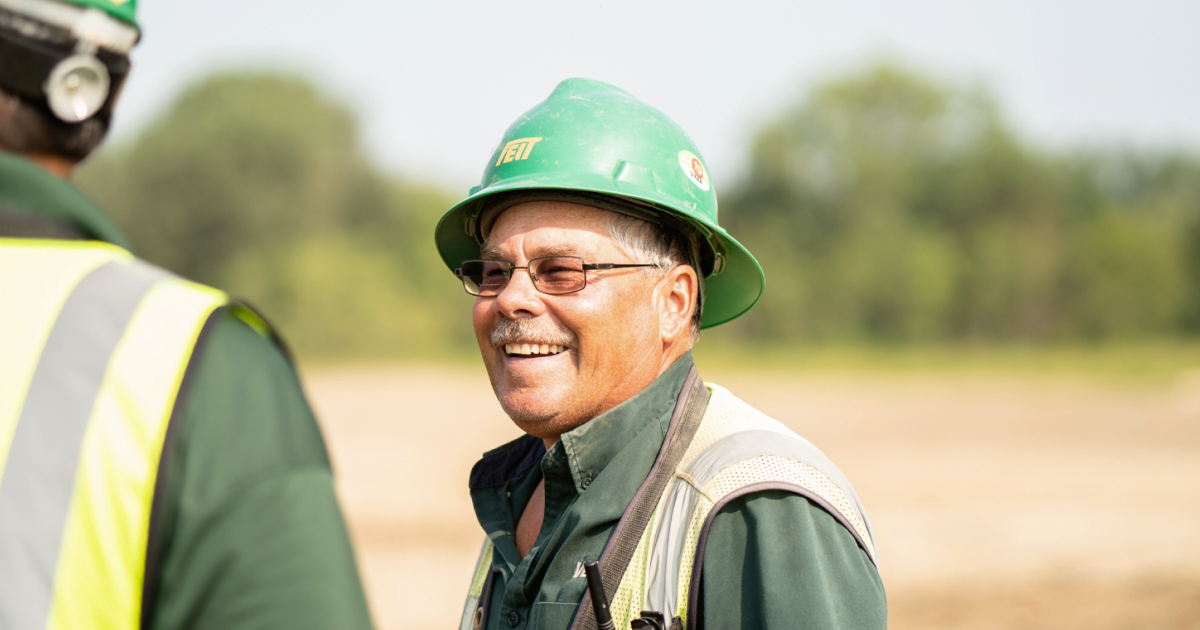 Leadership training is highly valued in most industries because it's a powerful catalyst for a healthy business. Good leaders cast a vision for the future that your entire team can lean into. But until lately, there hasn't been a lot of training specifically geared for superintendents, project managers, foremen, and other roles in the construction industry.
What we've learned is that leadership training isn't about the chosen few—it's about every single person on your team. When you start training leaders, you'll begin to reap the benefits noted by outstanding leaders like Jocko Willink, Jay Collup, Randy Blount, Wally Adamchick, Marcus Sheridan, Dave Turin and many others.
So let's dig in and take a look at the ways leadership training changes your people—and your business—for the better.
Leaders foster a healthy environment
A healthy work environment has consistently been ranked as the single most important factor when it comes to employee retention, engagement, and employee well-being.1 Leaders within your organization may not be people with a title, but you can bet their presence contributes to a healthy work atmosphere.2
They focus on relationship-building
So just how do leaders affect others? Number one, they focus on building relationships. Being intentional about connecting to other humans does more than make people happy. Having good working relationships raises teams' productivity, improves collaboration, and increases employees' health.3
They exhibit humility
A part of being others-focused means leaders are humble. They don't overestimate their own importance. Having a humble attitude means they can listen to new ideas, hear criticism without getting defensive, and they consider everyone on their team equal in value.4
Leaders Create Pride and Ownership in the Work
You've heard the isms—"communication is key,"5,6 "engagement is everything,"7 etc., etc. But when it comes to engaging in the work and owning the end results, the example set by your leaders has everything to do with how your newer employees respond and how your company culture subsequently forms.
A good leader knows their life is an example, on display for all to see. It's not something they're resigned to, it's something they signed up for when they rose to the challenge of owning their work. No one is perfect, but as Jay Collup and Dave Turin have observed during their years on the field, a true leader knows that there's greater honor in owning your mistakes than always being right.
Leaders value every employee
The physical integrity of the work your team does in construction is of vital importance to all who depend on the things you build.8 In the same way, training leaders means your team becomes more sound and solid, because good leaders are the same person to everyone, all the time. They're consistent through and through, and they treat everyone with respect.
Treating people equally doesn't mean that your leaders throw out the hierarchy of authority. Rank and position will always exist because it's the way that our world is ordered down to the smallest unit of life. And in construction, it's the way a person can progress from novice to superintendent.
However, having a team of leaders means that no matter what a person's position, title, rank, or responsibility, their work is celebrated as a vital part of the construction process. The best part of offering leadership training to your whole team? It creates opportunity for growth, and the chance for everyone to reach their full potential.
Get a taste of what we've put together for future leaders, or sample additional role-based trainings on our site.
We're passionate about the industry, and here to support you with all we've got. Together, let's make the Dirt World a better place.
Problems It Solves
Subcategory: Growth Track
Onion: BuildWitt Training Aware
Location: Training Hub
Funnel Step: Convert
Big 5: Problems/Problems we Solve
Symptom: High turnover
Category: Investing in Your People
BW Solution: Training
Problems It Solves
Growth Track
Investing in Your People