Reduce training time with these three features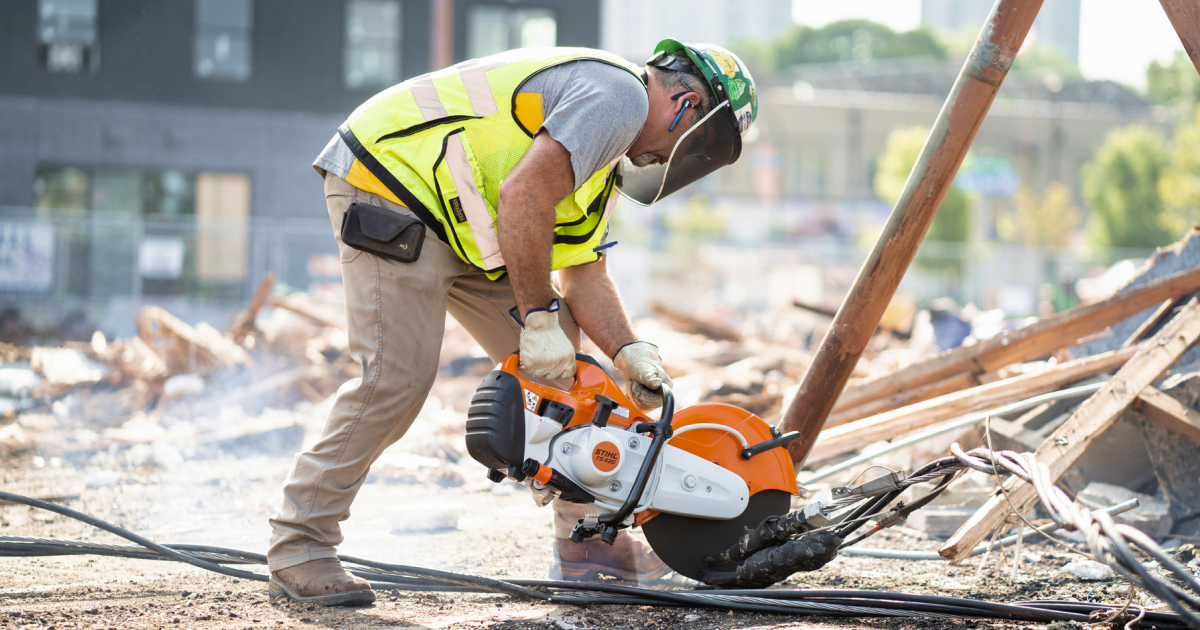 No one's in love with what currently passes for construction training. Whether it's OSHA 30, New Employee Orientation, or Fall Protection, it's mostly viewed as a necessary evil, because it sucks up a lot of your time without pointing to specific gains.
We're here to help you change all that.
True, we're writing about our own product, on our own website, and we get that it could be seen as tooting our own horn. But, take a deep dive into any nook or cranny of our business. Look at Instagram. Read an article. Wherever you are, you'll see that we have one single passion that drives everything we do: making the Dirt World better for the people who work in it.
That's why we built a Training Platform in the first place. Because making the industry better means helping people become well-prepared to do their jobs.
First, a note about the value of time
"The future is something which everyone reaches at the rate of sixty minutes an hour, whatever he does, whoever he is." — C.S. Lewis
We place an enormous value on time because we know it is precious. The words we use around time are the same words we use for commodities like gas, oil, and even day-to-day household supplies, rooted in the idea that "time is money." But we all know you can't buy and sell time. The best you can do is recognize the relationship between how you spend your time and what happens as a result of that choice.
With BuildWitt Training, we're on a mission to speed things up, but not by rushing. In our estimation, hurrying is not optimal. Being efficient and wise, however, are two things that we aim for. When it comes to teaching new and old crew members the how-tos of various roles and responsibilities, there are three features of our Training that will, in a nutshell, "save you time." Hint: they don't save you time because they're faster, they save you time because they deliver far better results than what you're currently doing.
1. Memorable learning, minimal repetition
We've said it elsewhere, and we'll say it again. Educational research shows that learning in context is the way people absorb and remember information.1
For construction crews, that means two things:
1. Being in the environment where the learning will be applied
If you look at time as an investment, Buildwitt Training is like a quality, high-yield investment. Your workers are watching Training in the environment where they will be working, and they're taking those lessons to the field shortly after. Immediately being able to apply their learning writes the lessons on their muscle memory in a way that classroom learning cannot.
2. Seeing the demonstrations in a real environment
Because the videos we film for BuildWitt Training are meant for the Dirt World, we only use relevant information and construction-savvy individuals. The backdrop, settings, and environments where we film are real sites in the Dirt World. They may not be live while we're filming (that would be unsafe), but they're certainly not Hollywood sets with contrived props.
For your team, that means the images they are watching "click" with the environment they are working in, increasing the likelihood that they will remember and apply the lessons they are learning.
Because they are absorbing the safety and role-and-responsibility training they are going through, employees are less likely to need to repeat training. Due to contextualization, it sticks with them the first time through.
2. Erase travel time
While the average American spends about 60 minutes per day on the road,2 we know that number can be much higher for those who work in construction. It isn't uncommon for workers to spend hours each day on the road, and all that time can take a toll on your employees as well as your bottom line.
According to at least one construction veteran, travel can take a big toll on family relationships3 as well. As a leader who is concerned with improving the industry, requiring your employees to spend more time on the road, and delaying projects for training that takes place in a sleepy conference room at the central office, probably seems like a terrible idea.
We think so too. That's why we created Training that can be done anywhere, anytime. Your people save time because they don't have to drive anywhere—and they can get right back to the job when their lesson is over. And getting back to the job means they get back to their families that much quicker.
3. Bigger "class" sizes, fewer teachers
Because BuildWitt Training has built-in feedback and class tracking, fewer supervisors or foreman are required to oversee training, and more people can be trained at the same time. If you have ten guys on one job who need certain training, and five from another, you don't have to get them to leave the jobsite several at a time so the supervisor can go through the training while everyone else keeps the job running.
With BuildWitt Training, you can assign short modules that only take a few minutes, and crews on multiple jobsites can take a rainy spell or a lunch break to go through their next lesson.
Their superintendent or foreman can then see the results of their quizzes, work on the weak points, and assign the next lesson based on their current learning.
Preparation and performance are related
When it comes to training, the more time you put in at the beginning, the more time you spend preparing for what's to come. And the more time you prepare for what's to come (within limits), the smoother the work goes later.
At BuildWitt, we're here because of you. The Dirt World. We exist because of one person's love for construction—and the stories he started sharing about his experiences around the nation.
Now, we've built something that you and your team can use in order to take this awesome industry to where it needs to be in the near future: BuildWitt Training. Check out our fully stacked previews to see what all the fuss is about.
Problems It Solves
Onion: BuildWitt Training Aware
Subcategory: Training
Location: Training Hub
Funnel Step: Convert
Big 5: Problems/Problems we Solve
Symptom: Low productivity
Category: Investing in Your People
BW Solution: Training
Problems It Solves
Training
Investing in Your People