4 Ways BuildWitt Training Helps You Train the Right Way Every Time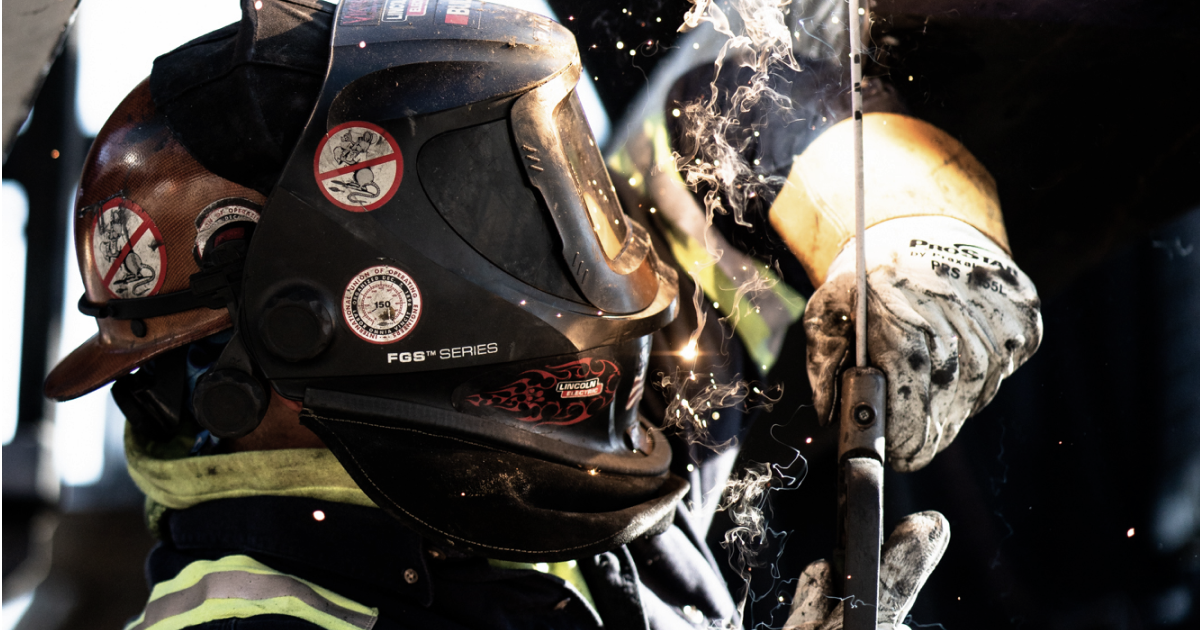 Training is the foundation of your people's professional and personal growth. It's also the key to safety, productivity, and business development.
In this article, we'll cover how BuildWitt Training helps you train right every time by:
Standardizing training across the company
Helping people engage in and retain their training
Customizing learning plans
Tracking progress
But first, let's define what we mean when we say "train right."
What is the "right" way to train?
First things first: there's more than one right way to train! But there's also more than one wrong way to do it. Let's talk about both.
| | |
| --- | --- |
| ❌ Training Wrong | ✅ Training Right |
| Training is sporadic. | Training happens regularly. |
| Training is different for crews in different locations. | Training is consistent across the company. |
| Training is unhelpful and boring. | Training is relevant and engaging. |
| Training takes too long. | Training time has minimal impact on production. |
| People forget what you taught them. | People remember their training. |
| People make mistakes, taking little to no ownership of what happened. | People make fewer mistakes—and when they do, they take responsibility. |
| People's skills don't improve; they may even get worse. | People's skills improve. They can do their jobs better. |
| People might try to get into leadership, but they struggle to inspire and lead. | People seek out responsibility and are well-prepared to lead others. |
Now, your business may have a few more signs of "wrong" training than you want. But don't get mad or think we're accusing you of training your people badly. Breathe and read on.
What if I'm training "wrong"?
Most companies have a mix-and-match of training methods. That's normal! Maybe they train monthly (which is good), but their crews don't pay attention because the training is boring (which isn't so great).
In that case, you can make it a goal to improve some of the areas that are more challenging for your team, while maintaining what's already going well.
Other times, whether you're training "right" or "wrong" depends on the situation.
Let's say you've got crews in Georgia and Florida. If new hires get different onboarding in different states, that's not ideal. You need onboarding to be consistent everywhere. But if you're teaching crews about local regulations, then they need different training based on the state they're in.
So, there is some nuance . . . but generally speaking, you'll know you're training right when you get the results in the right-hand column of the table above.
Now, let's look at four ways BuildWitt Training can help you pull it off.
1. Standardize training across the company
It's pretty easy for small businesses to train consistently. When you've got one crew with four guys, you can just have them circle up by your truck and teach them what they need to know.
But things can get complicated when you grow to 50, 100, 500, or more employees. What happens when they work in different states? How do you train regularly when you can't afford to bring the whole team together every month?
That's where BuildWitt Training comes in. It has loads of great features to help admins deliver training to the whole team—even when that team is spread out to kingdom come. And the mobile-friendly app makes it easy for crew members to train anytime, anywhere.
That means everyone in the company can get the same training on key topics like safety and industry knowledge. All your equipment operators can learn how to do machine walkarounds the same way. All your leaders can get the same lessons on communication, delegation, and management.
2. Help people engage in and retain their training
Most BuildWitt Training lessons take fewer than five minutes to complete. That means crew members can train more regularly—even daily—without shutting production down for long periods of time.
Shorter lessons also engage crew members more. People who like working outdoors with their hands may get restless during a two-hour training lecture, but they can easily focus on a five-minute video. Especially if it's a BuildWitt Training video that's filmed on a real jobsite with real experts.
The more your crew members engage with their training, the more likely they are to remember it when they get into the field. And that means fewer crew mistakes and less costly rework. Talk about a win-win!
3. Customize learning plans
Any crew member who has a BuildWitt Training user license gets access to all of our 800+ preloaded lessons, which cover everything from how to put together a hard hat to how to operate an excavator to how to become a better leader.
From there, you can create a custom training plan just for them.
For example, you could:
Train everyone on key topics like safety, leadership, general construction skills, and personal finance
Train people specifically on their role—whether that's estimator, field supervisor, grade checker, laborer, operator, or pipelayer
Renew specific employees' OSHA, MSHA, and HAZWOPER certifications with the ClickSafety add-on
Teach new hires about your industry, including heavy civil, aggregate mining, paving, and trucking
You can even upload your own custom training content to cover topics that are super-specific to your business.
Once you decide who needs what training, delivery is simple. You can assign training to the whole company or to individuals. You can also use the Groups feature to assign specific learning plans to multiple people based on their role, jobsite, or other criteria.
See all learning plans in the BuildWitt Training Course Catalog.
4. Track progress
You can't be in two places at once, and neither can your field supervisors. That makes it hard to know whether people are training or not—unless you use BuildWitt Training. Then you can track progress right in the app!
In fact, you and your admins will be able to use two different types of analytics to get a better picture of how your team is training.
Content Analytics will show you what your people are watching. You can see what lessons and learning plans are most popular with your crew, and you can even see what content they're watching on their own, beyond their regular assignments.
That'll let you know who's going the extra mile in their training. Plus, it can help you come up with a stronger training plan. If most of your crew members are watching a lesson you didn't assign, you may want to add it to your curriculum.
Engagement Analytics will give admins an even more in-depth look at how people are training. They can see how individual employees or groups engage with their assignments and how much time they spend in BuildWitt Training.
That'll help you learn how to better support and grow your people—whether you thank those who've completed their assignments, offer support for those who haven't, or cheer on those who go above and beyond.
Train the right way
Training the right way means giving your people the consistency and content they need—and it means you know what's happening with their training.
BuildWitt Training helps you
Standardize training across the company
Help people engage in and retain their training
Customize learning plans
Track your team's progress
Ready to test drive a tool that will work for every role, every day? Watch a demo, or talk to one of our sales reps about a free trial.
Onion: BuildWitt Training Aware
Location: Training Hub
Funnel Step: Convert
BW Solution: Training
Big 5: Best Of/Best Ways to Win
Category: BuildWitt Training
Topic: How It Helps
Subcategory: Training Software
BuildWitt Training
How It Helps
Training Software
Give your team members a clear path to succeed and watch them grow
Join the thousands of Dirt pros who get our top workforce development tips.