Dig into what you get.
Content about leadership, business, and the Dirt World at large.
Built specifically to help you tackle the unique challenges of the Dirt World, develop your own leadership skills, invest in your team, and grow your business.
Dirt Talk podcast with "Dirt Nerd" Aaron Witt.
Listen weekly as we talk Dirt World issues, answer listener questions, and interview some of our favorite people, from executives to operators we've met along our travels.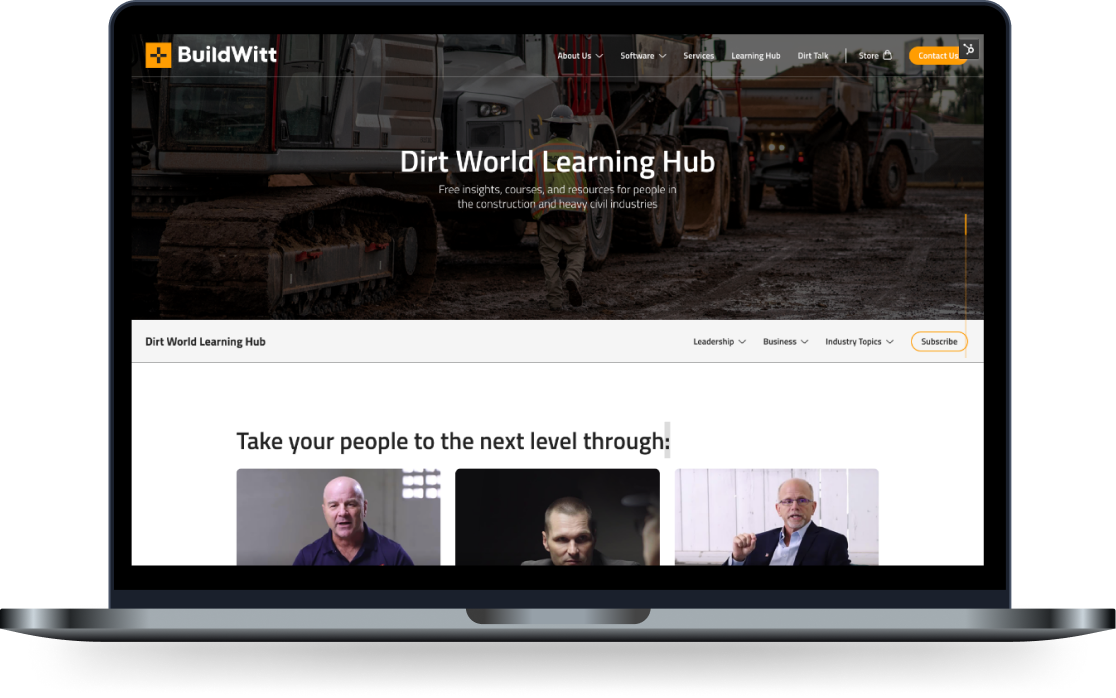 Dirt World Learning Hub.
Take your people to the next level with free insights, courses, and resources for people in construction and heavy civil industries.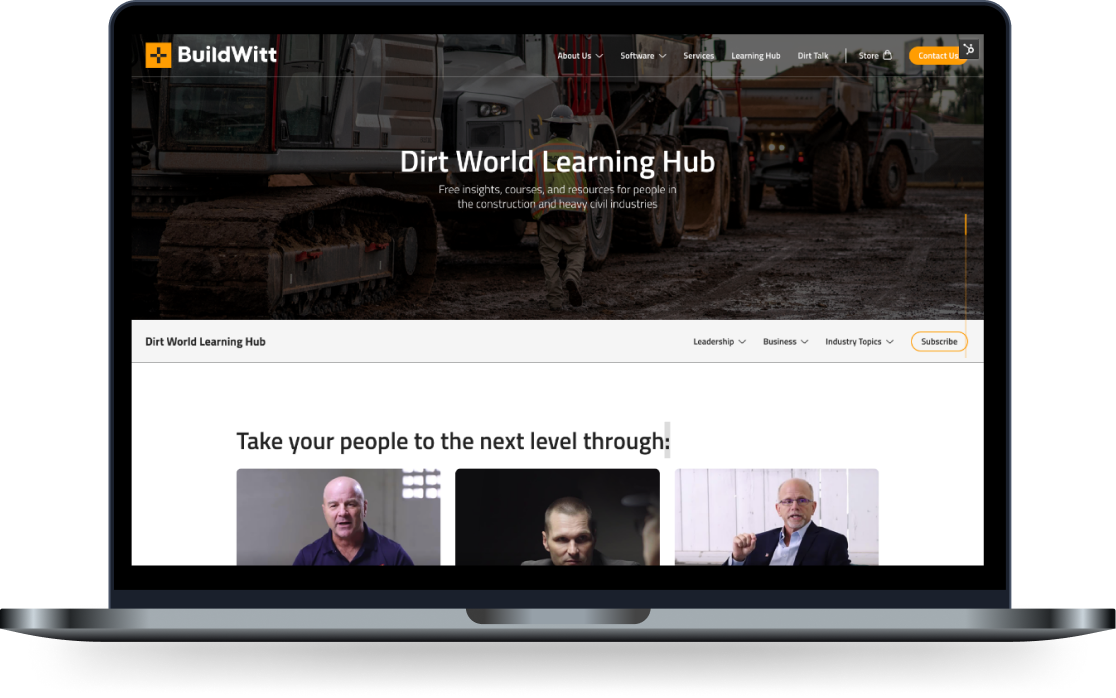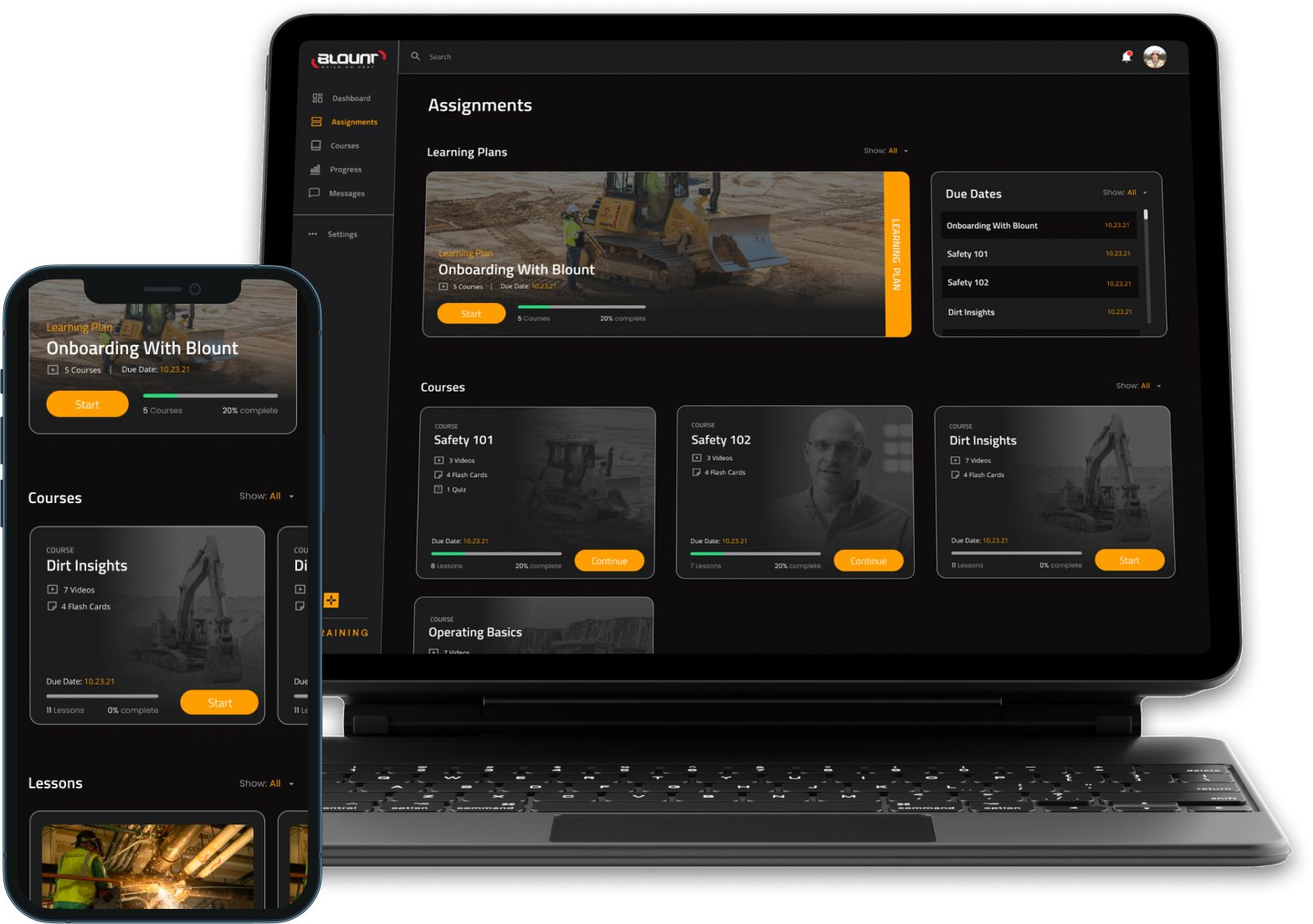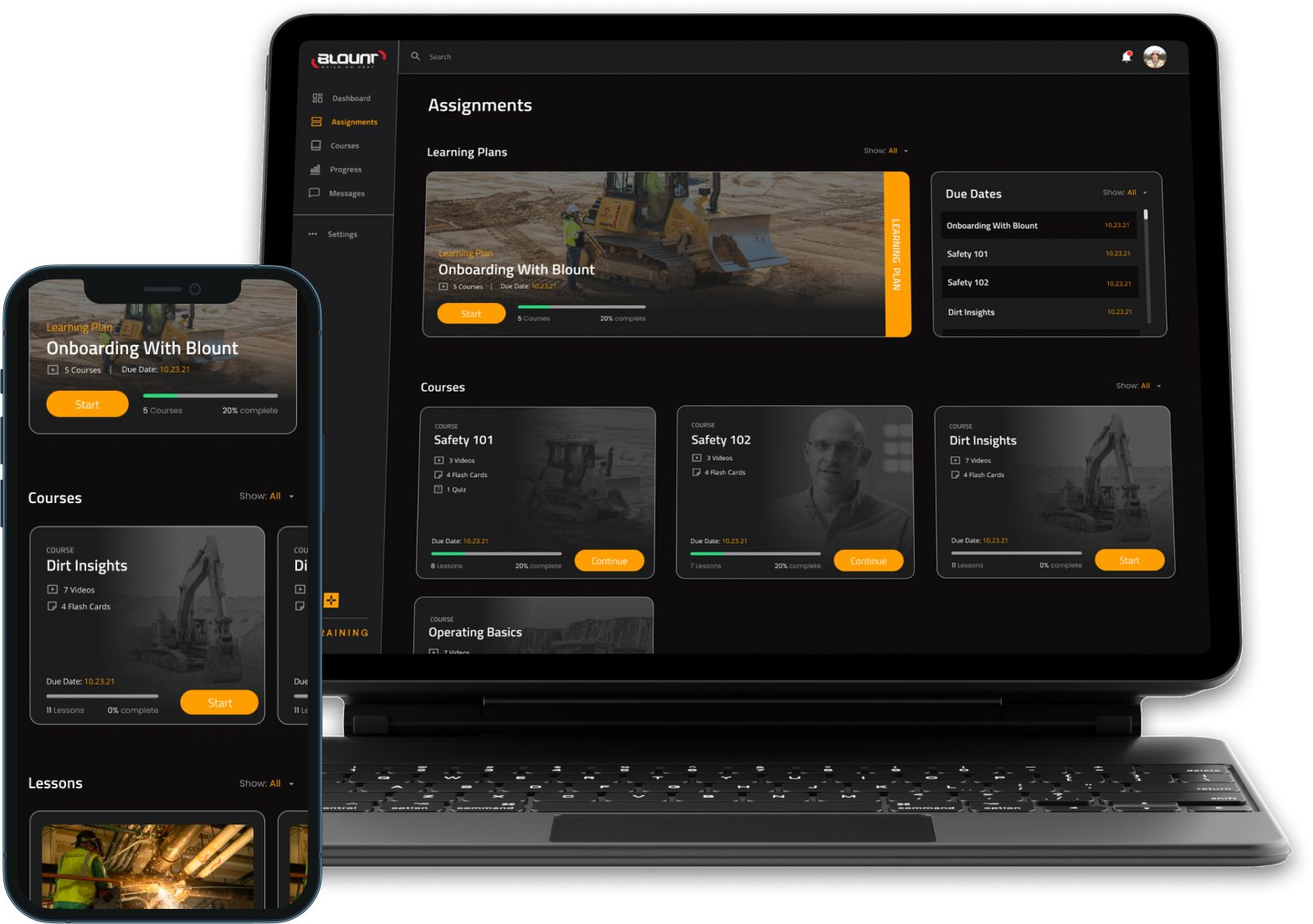 Get microtraining video courses by proven experts straight to your team's phones. You pick the courses and track their progress.
Customizable lesson plans
Content taught by industry experts
Web and mobile access
Easy integrations