Equip your team for

success on the jobsite
Courses and training management software for Dirt World and construction companies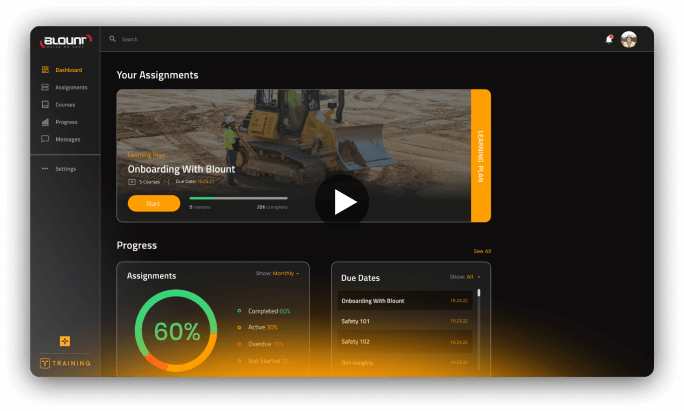 Watch a Free BuildWitt Training Demo
Enter your information below for instant access to a free, online demo of BuildWitt Training.
Watch the online demo
Get a personalized demo
Equip your team for

success on the jobsite
Courses and training management software for Dirt World and construction companies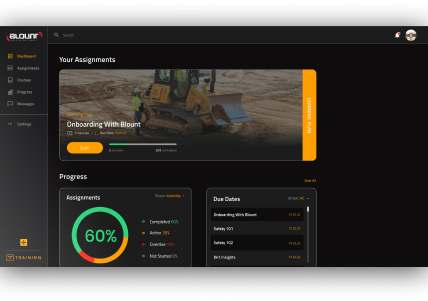 Watch a Free BuildWitt Training Demo
Enter your information below for instant access to a free, online demo of BuildWitt Training.
What's the story on
BuildWitt Training

?

Aaron Witt gives a two-minute overview of what inspired the creation of BuildWitt Training, how the Dirt World can use it, and how you can help guide what this training software becomes.

Want to see if this could be the job training solution you need?
400+ videos included
Preloaded training for the entire team
Industry-Specific Training Videos
Real experts on real job sites
Our training courses are filmed in the field and led by Dirt World pros. There's no filler or check-the-box content, just direct and practical lessons to teach your team production, safety, and leadership.
You're in Control
Modify courses to fit your team
Get started quickly with our role-based courses, then customize them to your company and process. Add and remove content. Mix and match to make the training course just right for your team.
Upload your own courses
Create courses from scratch
Ready to design your own course? Upload your video lessons, create custom quizzes and assessments, and combine them with our library of pre-recorded content.
Construction training software
Standardize training across teams
Deliver a consistent training message to every crew, and know that your foremen are covering the right content every time.
Easily make time for training
Train crews during
downtime
No need to schedule full days of training. Our lessons are short.
You can watch 10 in the time it takes to eat lunch.
Micro-learning for the Dirt World
Designed to be remembered
Put educational science into practice and deliver short trainings periodic refreshers, and quizzes that help teams learn faster.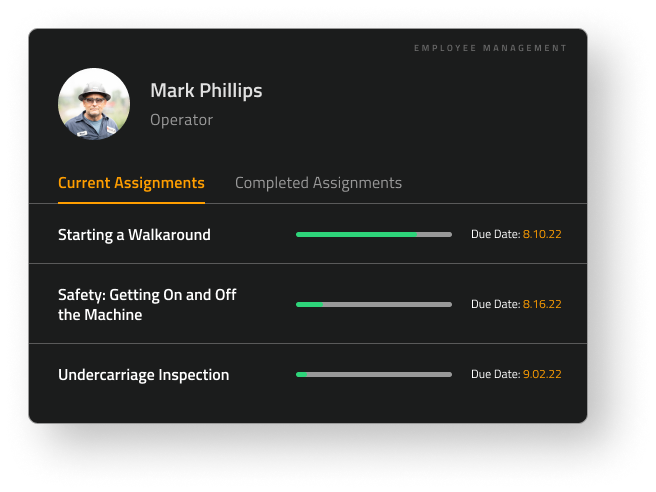 Powerful Reporting
Track your team training hours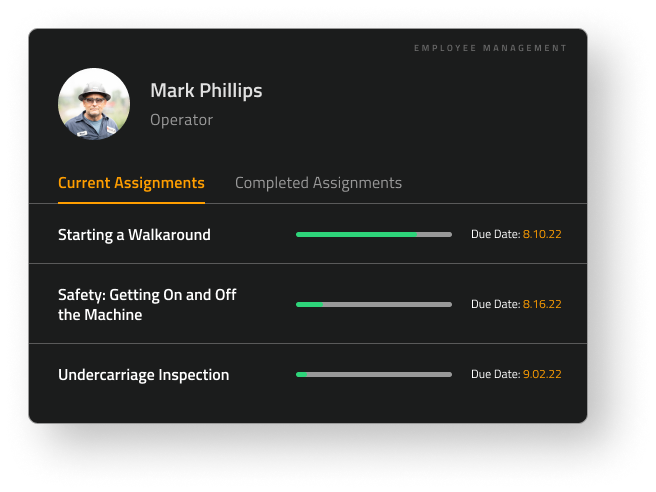 Make sure training is happening, keep track of overdue lessons, and view trends over time with simple dashboards.
What early adopters are saying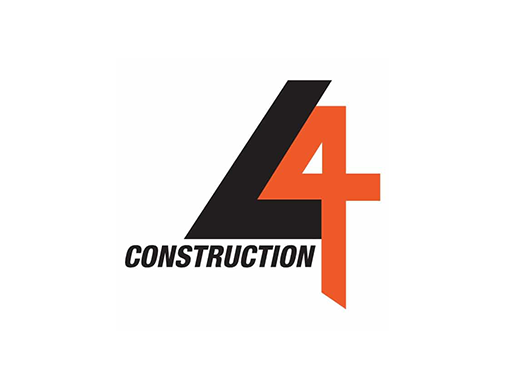 I have been looking for a platform that would align with the way I had always trained. Now I have the tools to do it!
Dusty Neil
L4 Construction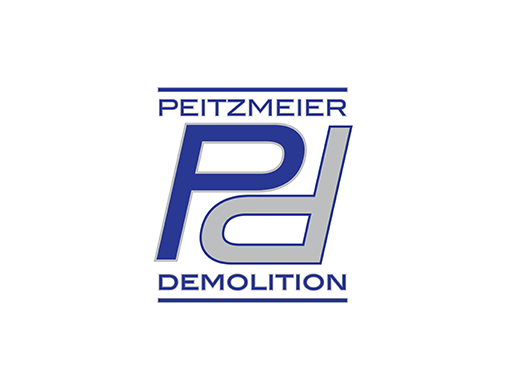 It allows us to integrate our in-house material seamlessly. We already use more apps than I would like, so keeping training on one platform is great.
Benjamin Ruthven
Peitzmeier Demoliton & Concrete Cutting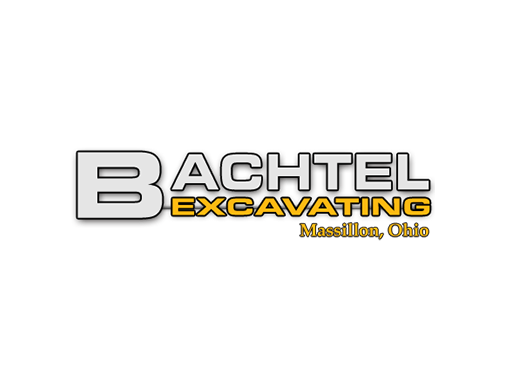 The quality of your production is better than most training videos. A lot of times you're getting a grainy 1970s safety training video, and we're still showing those at our trench safety classes. So...just the fact that someone's producing modern content is a win, because I think guys pay attention better.
Matt Bachtel
BuildWitt course library
Course builder
Administration
Preloaded courses
Regularly added content for your entire team, from new hires to veterans.
400+ video lessons
Covering best practices, situational awareness, safety, and more.
Expert-led training
Provide your team with the voice of experience via our hand-picked experts.
Short, practical lessons
Simple, digestible content results in better retention and takes less time.
Upload your own videos
Add a quick video from your phone or add a complete course.
Create custom courses
Train your team your way with videos, assessments, and quizzes.
Build learning plans
Combine courses to create a custom path to success.
Test for retention
Find out how much your team really learns with assessments and quizzes.
Manage your team
Simple administration tools make it easy to manage users.
Flexible content schedules
Assign a due date or choose a daily workload to have lessons automatically assigned.
Track your training activity
Dashboards show you overall team progress and individual employee training records so you're always informed.
BuildWitt course library
Course builder
Administration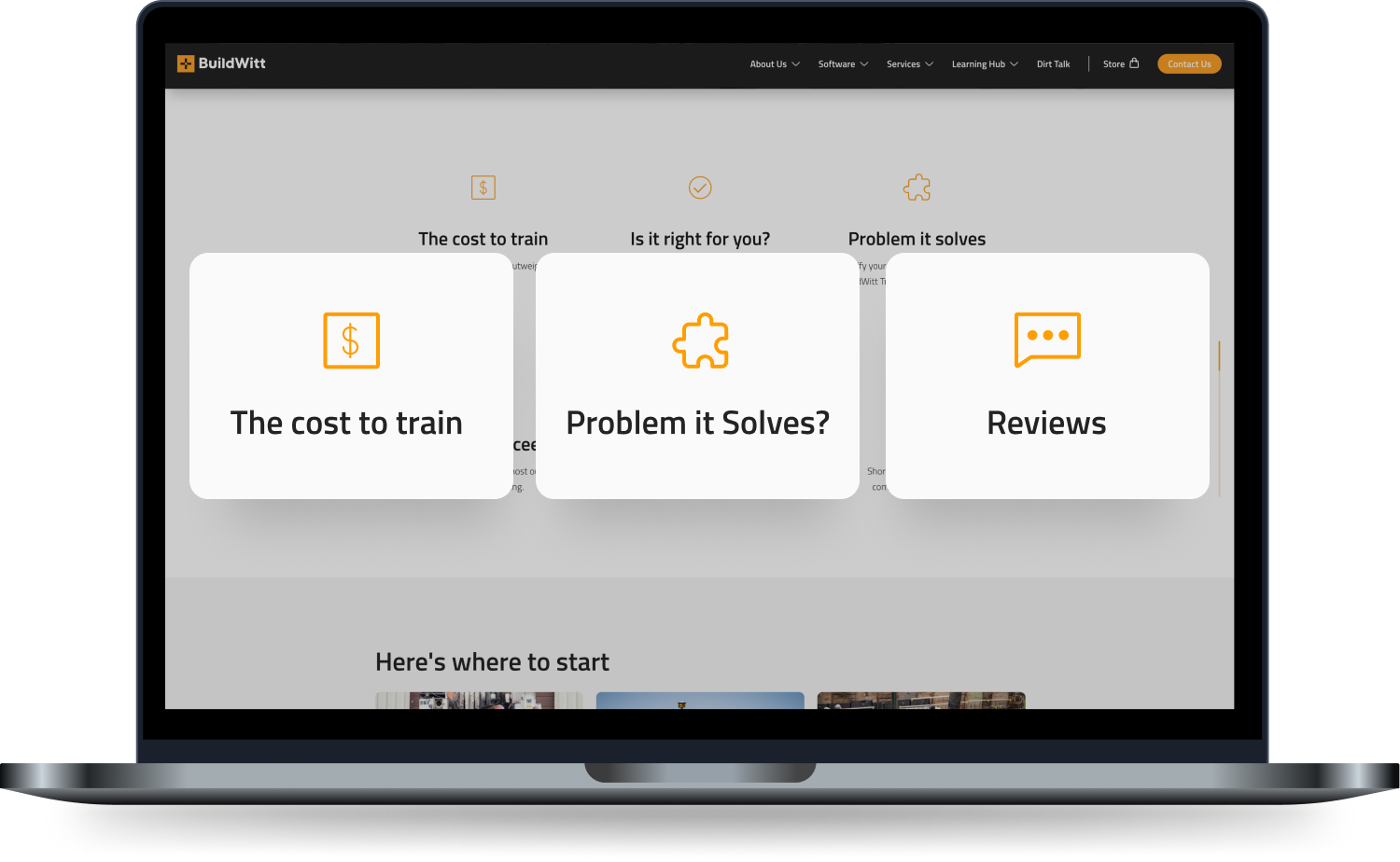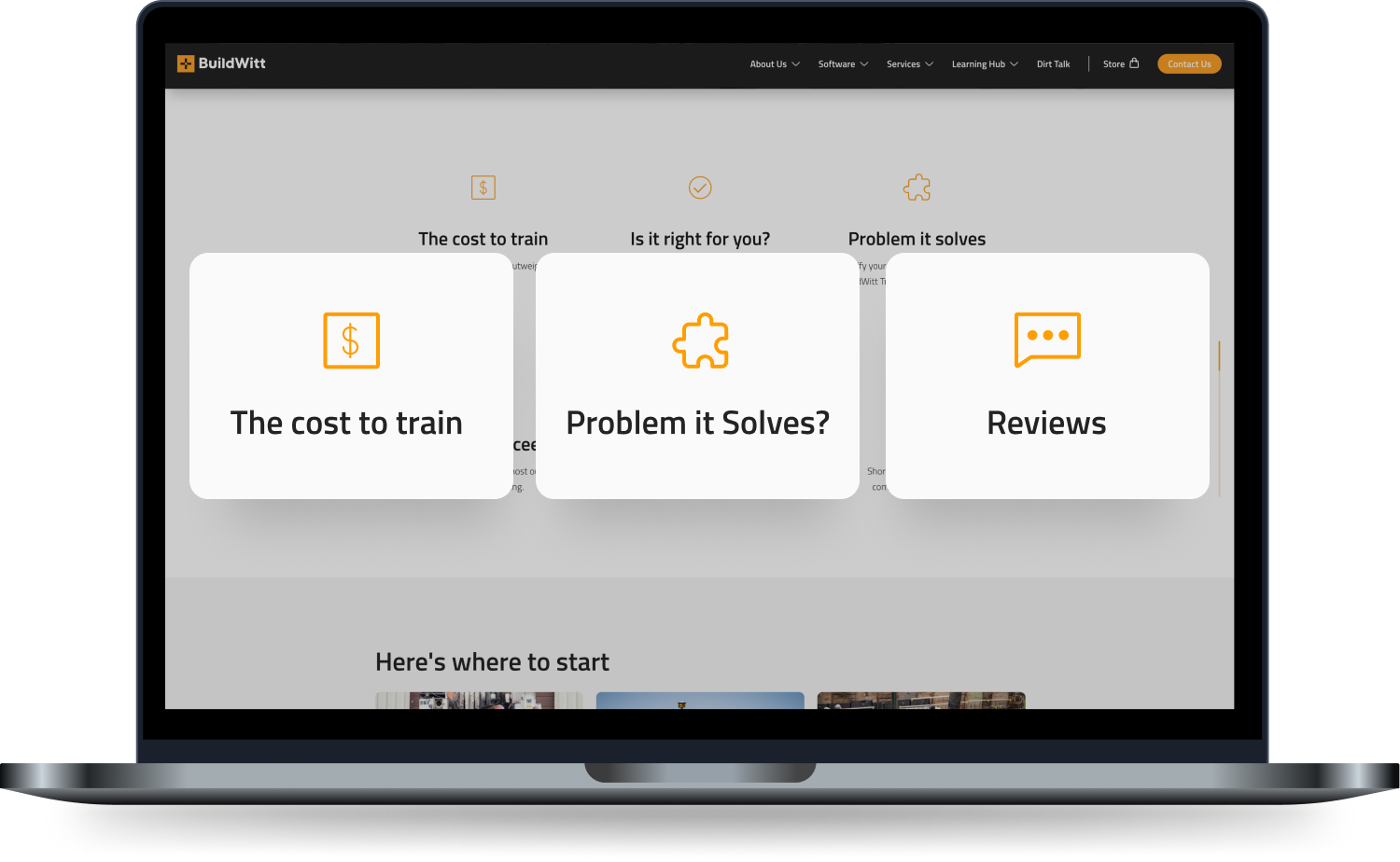 Dig into BuildWitt Training
Have questions? Visit the Training Information Center to get the details and find out if our platform is right for you.
Enter Your Information Below to Gain Access
TAKE IT FOR A SPIN
A free course for your excavator operators
In this 17-lesson course, professional operator trainer, Heath Hanna, discusses the often-overlooked details of a medium excavator walkaround inspection from the undercarriage to the top of the engine bay.
What you can expect from
BuildWitt Training