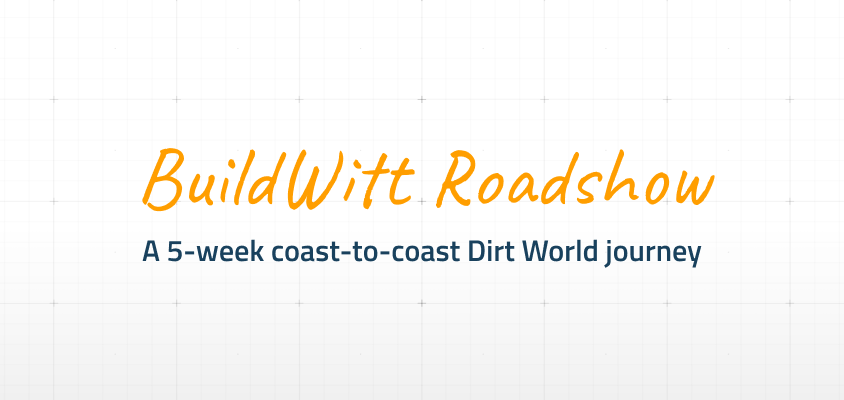 Day 19 — DC EXCAVATION

Montana's a special place. I've visited this remarkable state for at least twenty summers. More importantly, I learned how to work hard in Montana in high school. Thank God I did.
The BuildWitt Roadshow wouldn't have been complete without Big Sky country, and I didn't have to think hard about what contractor I'd visit while there.
I met Dane Cotten in 2018 at Trimble Dimensions in Las Vegas. He ran a small company called DC Excavation based near Bozeman, Montana, and I told him I'd visit on my next trip.
I've since visited him a few times, and every time, it's as if I'm seeing a different contractor. His growth is damn fun to watch.
On my first visit, he worked on a small residential project.
Visit two brought us to the Yellowstone Club outside of Big Sky, where he worked on some of the nicest residential projects in the country.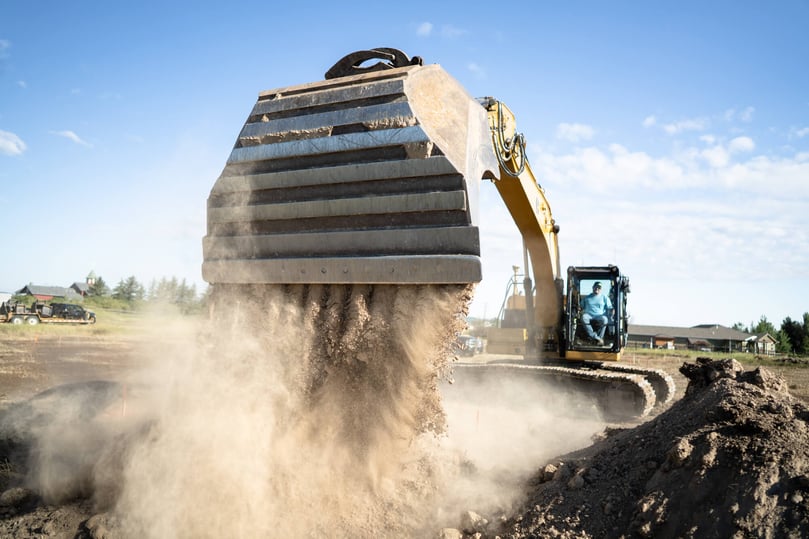 We left residential work behind on visit three and toured multiple commercial projects.
Not only has he grown substantially, but he's invested in the latest equipment and technology along the way. Nearly every machine he owns bears Trimble GPS, every excavator wields an engcon tiltrotator, and he's even painted some machines black! Oh yeah!!
With history as my guide, I figured we'd see the DC Excavation crew working on something bigger and better than last time. Right I was.
We visited a bustling site outside Bozeman, where the DC Excavation crews had recently begun work on a 20-acre multi-family residential project. Machines hurriedly worked everywhere I looked.
In the rear of the site, a Cat 352 (a HUGE step up from Dane's skid steer work) stockpiled topsoil while a Deere 350 excavator loaded it into trucks.
Speaking of trucks, a steady stream of side dumps rolled onto the site to dump hundreds of tons of base material for the roads and building pads. As they dumped, a 3D-equipped 150 blade painted BLACK knocked down the piles and brought everything to grade.
At the front of the site was the real party… To install the utilities, they had to combat the groundwater through dewatering.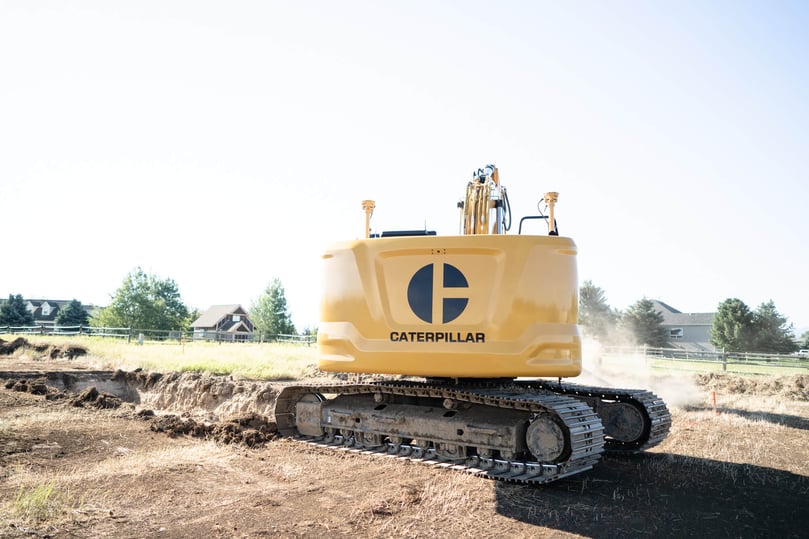 Before pumping the water out of the ground, DC Excavation had to install perforated PVC pipes perpendicular to the ground and about 20' deep. Digging the holes conventionally was out thanks to the groundwater, so their only option was to drive each pipe using water and air.
With a massive compressor at one end and a water pump at the other, they used Cat 340 and 335 excavators to position a contraption I'd never seen before made from a steel pipe. Both the air and water lines ran to the top.
Once in position, they let r rip. Water and air blasted the earth, allowing the steel pipe to sink into the soil. The steel pipe was about 20' deep in only minutes. They could then slide the PVC pipe into place, remove the steel casing, and repeat the process.
After all the week's excitement, we decided we needed the afternoon "off," meaning I sat in a coffee shop and caught up on all the work I'd ignored for the week.
Monday kicks off week four in Fargo, ND! We'll see you then!