How Do I Find a Good Dirt World Company to Work For?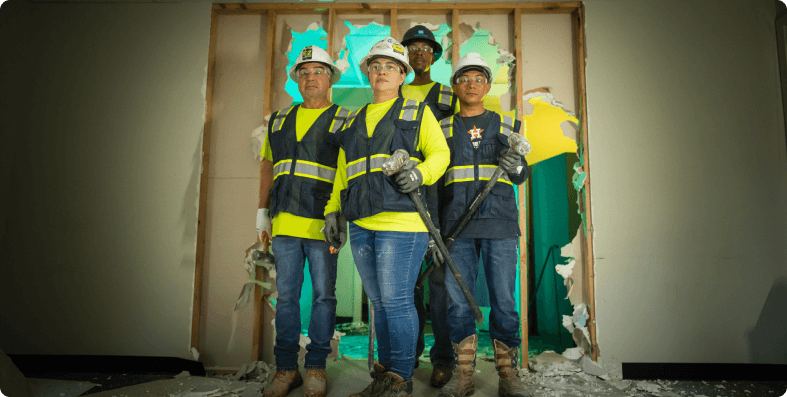 The Dirt World is loaded with great companies that care about their people. (That's one of the many reasons to work in Dirt.)
So, how do you find them? Great question!
Our top tips for finding a good company to work for in the Dirt World
Ask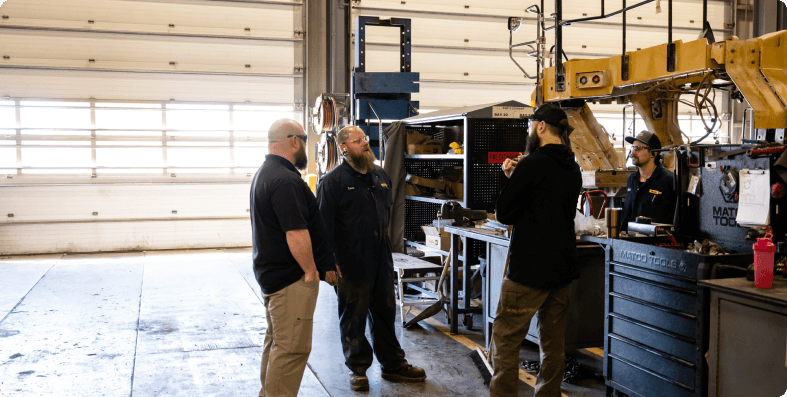 The best way to find out if a company is good to work for is to talk to current employees and get firsthand reviews about their experience.
Ask questions like:
What's it like working at this company?

What do you like about it?

What do you dislike?

How would you describe the culture?

How does the ownership treat their people?

What do you wish you knew before working there?

What advice would you give someone who's starting at this company?

If you could go back in time, would you still choose to work there?
You'd be surprised how many people are willing to answer you! Plus, it gets you in the habit of asking sincere questions—which is super important for building your career.
Asking questions in job interviews
You can and should ask questions during job interviews. Remember, you're interviewing them, too—you need to make sure you want to work there.
You can even ask some of the questions listed above. Just remember, job interviews are professional settings. Be respectful. And be specific.
Here are a few examples:
| Don't ask | Do ask |
| --- | --- |
| Do you like working here? | What do you like about working here? |
| What sucks about this job? | What's one thing your company could improve? |
| So, like, what's it pay? | What is standard compensation for someone with my experience level? |
| Do you guys have core values? | I saw that one of your core values is _________. Can you tell me how you've seen people exhibit that value? |

See the difference?
The "do ask" questions take some preparation, but they're way more helpful. They're specific, so they encourage the interviewer to share more information that'll help you decide if the company is a good fit for you. Plus these questions are more professional—which makes you look good.
Follow them on social media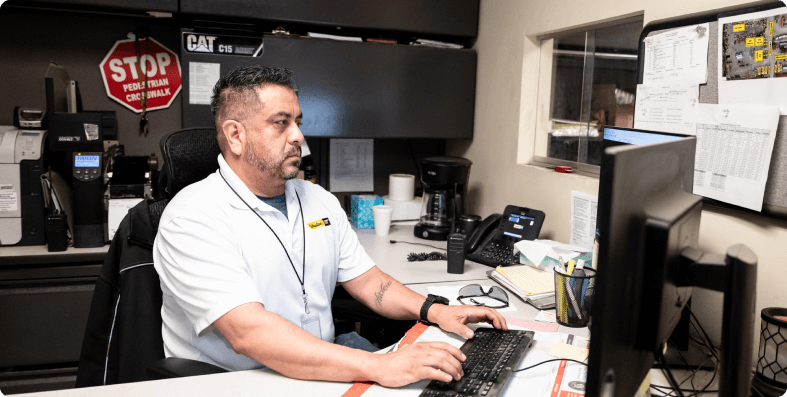 If you find a company that's active on social media, that's typically a good sign. Most bad companies don't put in the effort to show themselves off.
So if you're interested in a company, follow them on social media and see what they do.
| If they . . . | It's a good sign that . . . |
| --- | --- |
| Post regularly | They're consistent. |
| Share on multiple platforms | They use current technology and know how to connect with people. |
| Show off their jobsites | Their jobsites and equipment are safe, clean, and organized. |
| Highlight their people's stories | They care about those people as human beings, not just workers. |
| Make their posts fun | They're a fun, friendly place to work. |

Now, this isn't always true. Some crummy companies have discovered social media. But generally, most companies that are willing to invest time and energy to create a great social presence are good to work for.
Find out if they provide what you need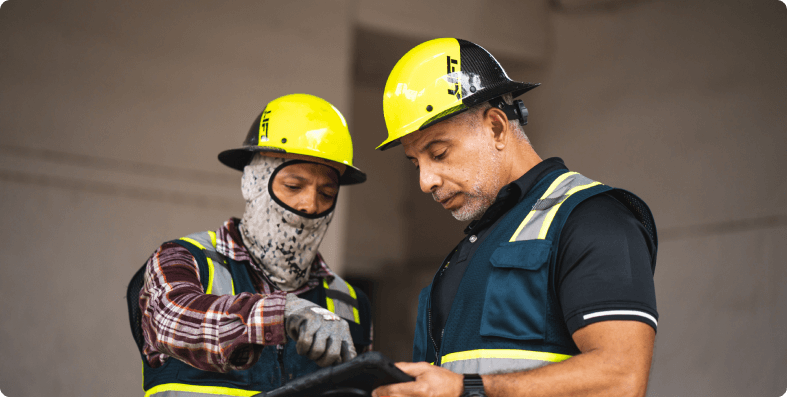 Working in the Dirt World is really physical, so your company should provide what you need to do the job correctly and safely.
A good company should give you:
PPE. That includes a hard hat, safety glasses, gloves, earplugs, and hi-vis clothing. Some companies even offer discounted or free work boots.
Updated tools and equipment. Everything should be well-maintained and suited for the job at hand.
Watch out for equipment that looks wrecked, old broken tools, or people who lack PPE. That can indicate the company doesn't take care of their stuff or people.
Look for growth potential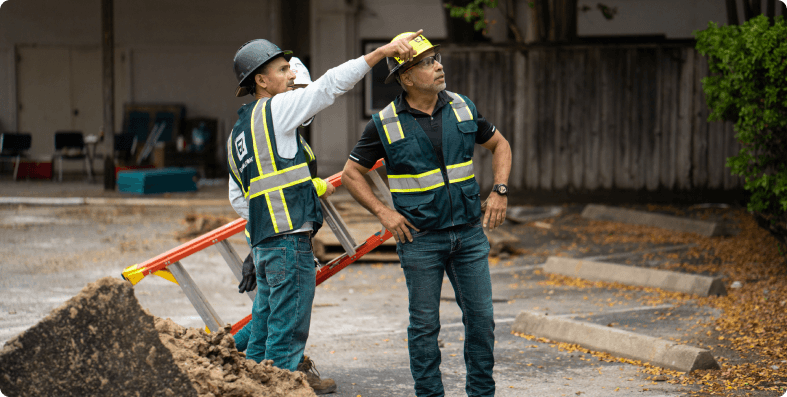 Bad companies don't train their people, because they're afraid they'll take those skills and leave to work somewhere else.
Good companies will train you, because they want you to grow and use your new skills to move up in their business.
So look for companies that are committed to ongoing training and apprenticeships. It's especially good if you see them encourage experienced folks to take an active role in mentoring and coaching new hires.
Pro tip: look at how the current employees have grown. If you see lots of people who've moved up from within the company and who've been there a long time, that's typically a good sign.

Consider the culture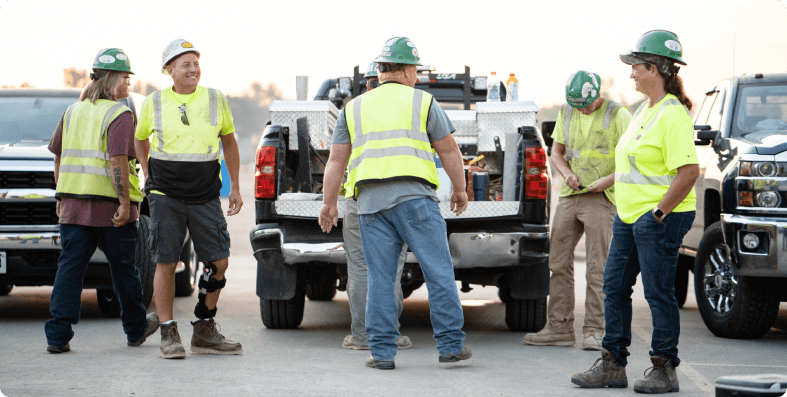 When you meet a genuinely good person, you can tell. They have a sense of joy. There's a light about them.
Companies are the same way. A genuinely good culture shines through.
You'll notice things like:
Camaraderie. Crews look out for each other and work as a team, and they have fun together. People laugh and smile.
Helpfulness. Good companies do projects to help their communities, sometimes for free or at-cost.
Caring. They help their team members. Some companies even have emergency funds that everyone contributes to, and they use that money to support a coworker when a crisis arises.
Mission.

A strong mission creates good culture. Leadership makes decisions based on the mission. Everyone in the company knows what it is and how they help make it happen. And they're excited to be part of something bigger than themselves.
Know your non-negotiables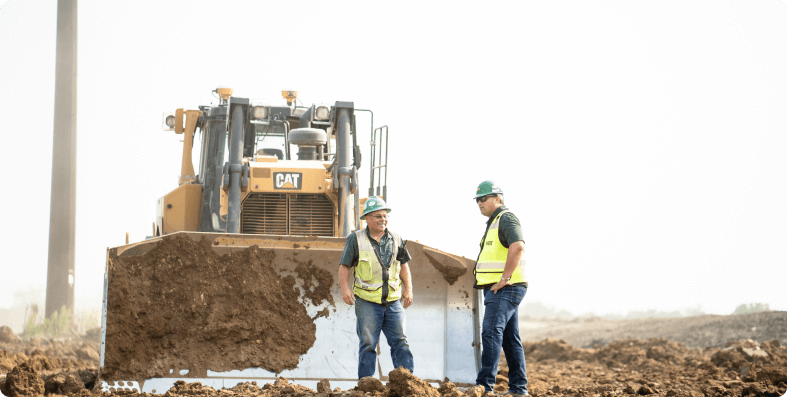 You probably have a wish list of everything you hope your new employer will be.
But no company is perfect, so you have to be able to separate your "nice-to-haves" from your non-negotiables. And remember, a good company may not always be good for you.
Here are three examples to help you see what we mean.
1. Travel
Some people want to travel, so a job that requires it is good for them. But what if you're a single parent or caretaker for a sick relative? Then a traveling job isn't good for you—no matter how much you like the company.
2. Hours
We'll be honest: you will work nights, weekends, or long hours occasionally in most Dirt World jobs. But it happens more in some than others. You have to decide if you need a regular schedule—or if you're willing to work untraditional hours for the right company.
3. Benefits
Most companies offer benefits packages, so they give you limited options to choose from. So how do you know which company's benefits are best for you?
First, decide what's non-negotiable. Then only look for companies that offer those benefits. After that, you can make choices based on nice-to-haves.
How to make benefits tradeoffs
Bryan's wife has health issues, making good health insurance non-negotiable. So he only considers companies that offer great coverage.
After that, he can make tradeoffs based on his wish list, like:
Bryan wants three weeks of paid time off, but he's willing to work for a company that offers two.

One company offers profit sharing, and one offers 401(k) matching. Bryan picks the company with 401(k) matching to help with his long-term financial goals.
Maybe you would have chosen something different. Maybe you'd rather have profit sharing, or maybe you plan to start a family so parental leave is non-negotiable for you.
Your non-negotiables and nice-to-haves are unique to you. The key is to be realistic about where you are in life, where you're trying to go, and what benefits will help you get there.
Thankfully, good companies care about providing good benefits for their people—and they typically expand their benefit programs as the business grows.
Trust you gut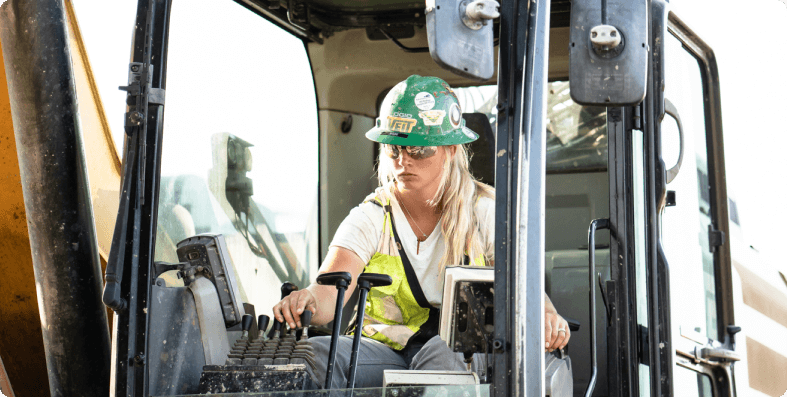 The first impression you get during the hiring process is usually right. After you go for an interview—or even after you onboard at a new company—ask yourself:
Did I feel valued as a human when I walked in the door?

Did they greet me kindly?

Did they offer me a drink?

Did they tell me how long I would wait before meeting the hiring manager?

Did they show me where to go?

Did they try to get to know me?

Did they remember something about me the next time I talked to them?
If you don't feel valued, you probably aren't. And you don't need that. There are good companies all over—so you can find a job that's right for you.
Use BuildWitt Jobs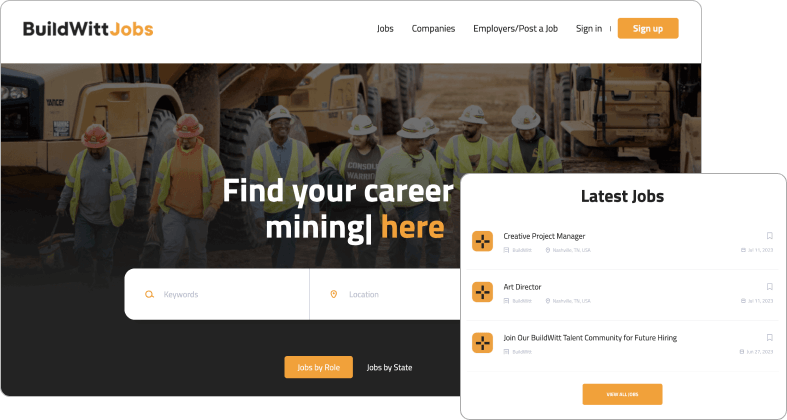 Many of our team members have worked in the Dirt World—some for decades. So we know what it's like looking for a great company to work for, and we want to help make it easier.
That's why we created BuildWitt Jobs—to help you connect with Dirt World employers. And it's completely free for you to use.
Just create your free profile, set your parameters, and you're ready to start searching for your dream job. You can even upload your resume so companies can find you.
Location: Learning Hub
Subcategory: Entering the Workforce
Funnel Step: Convert
Big 5: Best Of/Best Ways to Win
Category: Dirt 101
BW Solution: BuildWitt Jobs
Entering the Workforce
Dirt 101
Learn more on how about Dirt World careers