Are BuildWitt Training Pros Credible?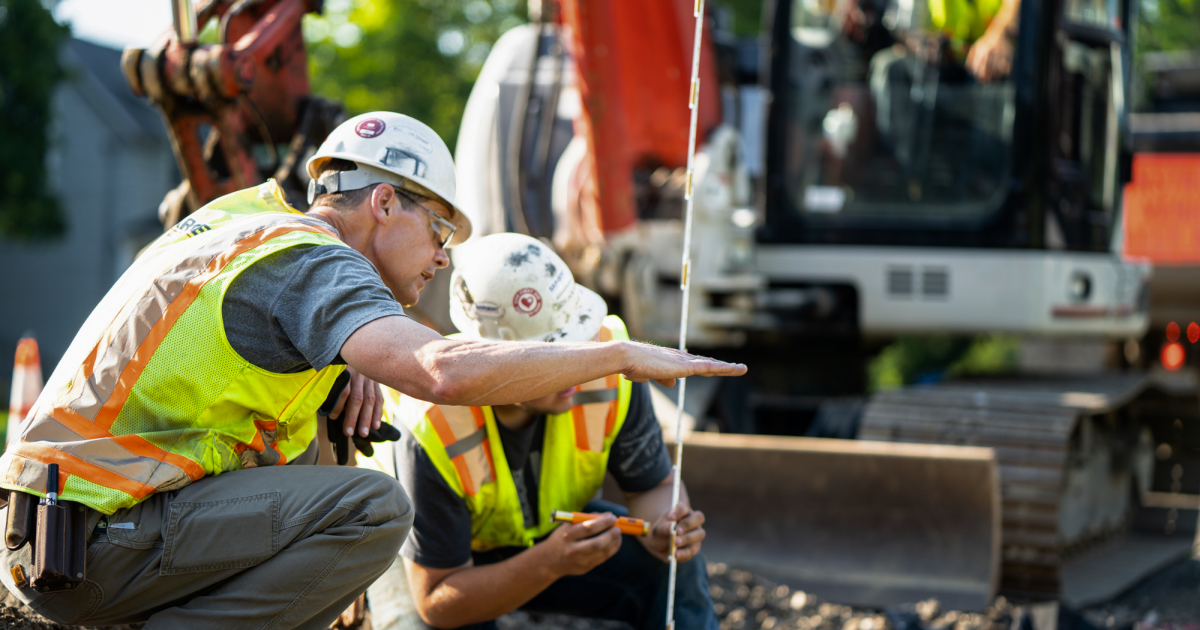 The pros who help us develop BuildWitt Training content have worked in the Dirt World for years. They participate in the industry first hand every day, they excel at their work, and they know their stuff. So yes, these pros are credible!
We'll give you the inside scoop on how we work with these subject matter experts to develop our training content. Then, we'll give you insight into who they are and why we trust them. We hope you'll trust them, too!
How we develop training content
BuildWitt exists to support the people who are out in the Dirt World doing hands-on work, so we partner with subject matter experts (SMEs) who have spent years—often decades—getting their boots dirty in the industry.
These SMEs guide our team through a lengthy discovery process, where they help us figure out what the content should be and teach us about the topic. They bring the expertise, and we develop the content.
Once we've outlined the content, we send it to multiple SMEs. They review it, and they send it to their peers to review, too—whether those peers work at the same company or different ones. Then we review it again to make sure we've got it right before we publish the final content for your crew to enjoy.
Sometimes, our external SMEs host training videos on camera. Other times, they work with us to develop the training content, and one of our team members hosts the on-camera portion.
Who are the subject matter experts (SMEs)?
We have over 800 training videos (and counting!) with more and more experts contributing to them. While there isn't space in one article to list every person who's helped produce BuildWitt Training content, we'll highlight what they do and the companies they work for.
What they do
The experts who have helped develop our training content have decades of experience in roles that range from field labor to C-suite executives. These positions include:
Assistant Vice President

Branch Manager

Business Owner

Chief Administrative Officer

Chief Financial Officer

CMET Department Manager

Director of Operations

Division Manager

Field Operations Manager/Specialist

Foreman

General Counsel

Project Engineer

Senior Project Superintendent

Superintendent

Surveyor/Survey Technician

TG Field Manager

Trench Safety Expert

Utilities Superintendent

VP of Operations
Who they work for
Most of our SMEs are external to BuildWitt; they're still actively working in the Dirt World for other companies. They work for companies in industries that include paving, earthwork, demolition, mining, equipment rentals and sales, and more.
Some of those companies include:
Blount Contracting. This heavy civil contractor is committed to building stronger foundations today for our communities tomorrow.
C.W. Matthews. This heavy highway contractor's motto is "Getting Georgia Home," and they enjoy building the roads that keep their state moving forward.
Emery Sapp & Sons. Emery Sapp & Sons is an employee-owned contractor in Missouri that's all about owning what they do

—which includes paving, excavation, grading, and more.

Hoopaugh Grading Company. This general contractor offers all manner of grading services, from site prep to fine grading and paving. They've also got an incredible training academy for their crew members.
SSC Underground. Phoenix-based SSC Underground strives to be the leader in underground construction, provide meaningful employment, and promote positive community impact.
United Rentals. The world's largest construction and industrial equipment rental service, their purpose is to build a better future together with a commitment to service and safety.
William D. Scepaniak, Inc. This family-owned-and-operated aggregate producer has over 50 years' experience and is commited to innovation, sustainability, and employee career development.
BuildWitt. Yep

—we've got a few in-house experts, too!

They worked in the industry before they came here to help further our mission of making the Dirt World a place.
Leadership experts
One of our most popular learning plans is Leadership. It comes with over 100 lessons from qualified leadership experts. Some of them offer the best of both worlds: leadership and Dirt World experience. And they all run their own businesses serving leaders and/or the Dirt World.
During the Leadership learning plan, you'll get to learn from:
Growing our content and our SME team
We're constantly adding to our content library in BuildWitt Training, which means we're also expanding our team of SMEs.
For example, in 2023 we started creating content that goes beyond work skills to focus on the whole person, with courses on things like personal finance, mental health, and suicide prevention. That's because the Dirt World only exists thanks to its people, and we want to serve those people.
Since some of our existing SMEs have expertise in multiple areas, they're well-equipped to help with these courses in addition to the more technical training content. We're also working with new SMEs who specialize in different areas of personal development.
Help your people learn from the experts
You want your people to learn from the best in the business, and with BuildWitt Training, they can. Dozens of SMEs from all areas of the Dirt World come together to help us make sure that every single lesson is accurate, practical, and applicable in the field.
To learn more about the content we offer, check out our course catalog so you can preview all the great content our SMEs have helped us create.
Or, book a live demo with our team. You'll get to discover just what your people can get out of BuildWitt Training, and we'll get you access to try the app for free.
Onion: BuildWitt Training Aware
Location: Training Hub
Funnel Step: Convert
Big 5: Problems/Problems we Solve
BW Solution: Training
Category: BuildWitt Training
Topic: Credibility
Subcategory: Training Software
BuildWitt Training
Credibility
Training Software
Give your team members a clear path to succeed and watch them grow
Join the thousands of Dirt pros who get our top workforce development tips.