Are BuildWitt Training Pros Credible?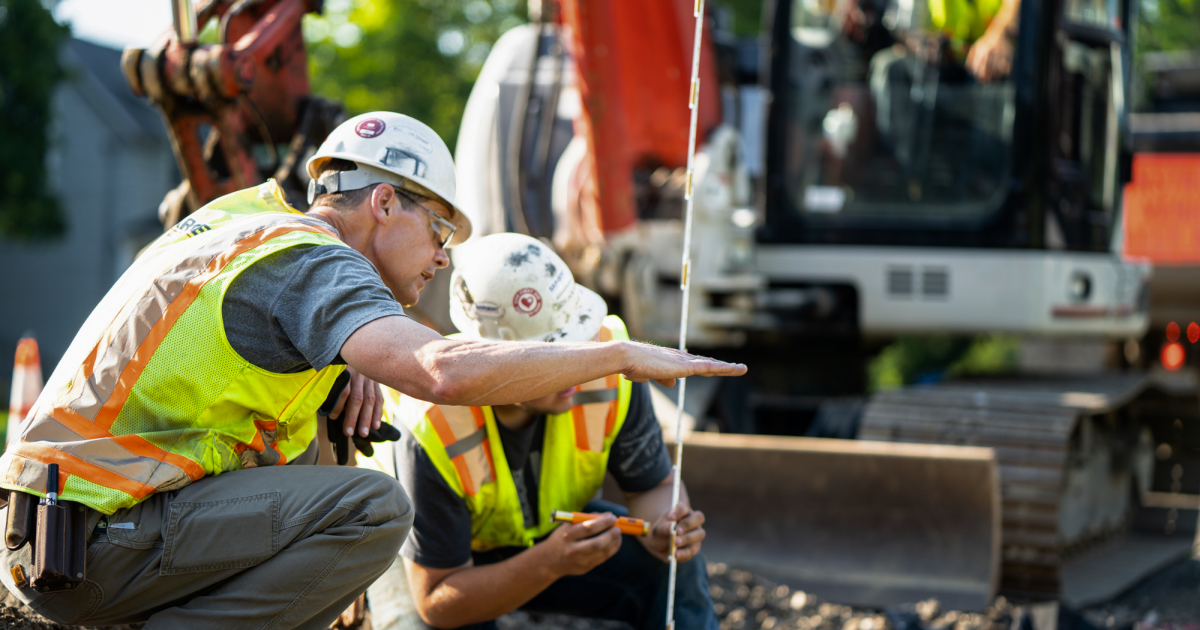 At BuildWitt we search far and wide to gather experts from all over the Dirt World to collaborate on our Training platform. From our start, we knew we needed expert photographers, great writers, and knowledgeable developers to build the digital side of things, but we also knew that marketing experts can't provide authentic Dirt World training content.
That's why we only provide training that is rooted in the lived experience of people in the industry. Hence our training consultants, teachers, and educators—all of who came on board directly from the world of heavy equipment and construction. The world we proudly refer to as "The Dirt World."
Who is leading the content in BuildWitt Training?
Rather than talk more about the platform, meet the people who make BuildWitt Training worth your time. Here's a short introduction to a few of those who are instrumental in creating the BuildWitt Training content:
Jay Collup
Director of Field Training
Training expert Jay Collup has been working with heavy equipment since his boyhood on the family ranch in Arizona. After working as a Certified Dealer Trainer (CDI) for several different Caterpillar outfits, Collup started his own training company so he could share his knowledge with a wide audience.
Collup is a sought-after expert and a man of strong convictions. He came on board with BuildWitt because our mission resonates with his personal vision. Collup's dedication to the Dirt World is intertwined with his dedication to people—that's what makes him so excellent in his work. Check out Collup Enterprises for more of Collup's story and the types of equipment he trains with.
Eric Jumper
Field Training Specialist
Eric Jumper was born in an excavator. Ok… not quite. But he was lifted into a piece of heavy iron earlier than he can remember and grew up operating all kinds of big iron. He ran excavators, drove dump trucks, operated snowcats, and climbed into the cab of just about any machine that struck his fancy.
When Jumper was a teen, he noticed that there wasn't really a place where young guys could ask questions without being chewed out, so he decided he would become that approachable, skilled person. After working for Muschlitz Excavating for several years, he made the leap to BuildWitt where he trains and educates people about all things equipment and grading. In addition to his BuildWitt role, Jumper maintains an active social media presence for Dirt World questions. Check out his Sunday Service—focused on rare and forgotten iron—here.
Jeremy Bryan
Sr. Project Superintendent, Blount
Bryan works as a Senior Project Superintendent for Blount Contracting out of Arizona. As a trainer for our Field Supervisor Course, Bryan brings over 25 years of experience to the platform. Bryan has been running crews since he was in his twenties, navigating the peripherals of excavation, not just moving dirt. He focuses on the big picture—people, safety, preplanning, scheduling, and coordination.
Driving a tractor on his grandpa's farm sparked a love for heavy equipment that led him to a job alongside his dad for a heavy civil company, waiting for the chance to operate. "If you're not busy, get busy," his dad admonished him, and Bryan learned from the ground up the importance of each position. "The majority of our work gets buried," Bryan says, "but it's very satisfying. I've really enjoyed coming up through the ranks."
Tyler Morrow
Foreman, Blount
Also with Blount Contracting, a WW Clyde Company, Morrow's expertise began over a decade ago when he started his career in construction.
Morrow's experience both as a Grade Checker and a Foreman is the foundation for the knowledge he shares on regarding industry basics, communication, tools, and safety procedures.
Mark Madden
Branch Manager and Trench Safety Expert, United Rentals
Ethan Gross
Outside Sales Rep, United Rentals
Mark Madden and Ethan Gross join BuildWitt from United Rentals, where industrial and commercial equipment is their entire business. Together, they provide training on Trench Boxes and Trench Safety, in addition to other topics. Their breadth of mechanical knowledge is paired with a passion for safety that prioritizes getting the job done right.
BuildWitt Training Content: Experts Only
We know how frustrating it is to navigate a world that's not always genuine and authentic. In fact, a lot of people are drawn to construction because it has a reputation for being an honest world, where straightforward communication pays off.
We love the Dirt World and the values it has always upheld. Our BuildWitt training platform was built with the exclusive purpose of serving that world, which is why every piece of information we present comes forth on the good authority of construction experts. See it for yourself on our Training Demo page here.
Problems It Solves
Symptom: Training Generic
Onion: BuildWitt Training Aware
Subcategory: Training
Location: Training Hub
Funnel Step: Convert
Big 5: Problems/Problems we Solve
Category: Investing in Your People
BW Solution: Training
Problems It Solves
Training
Investing in Your People