Who Should Get Access to BuildWitt Training?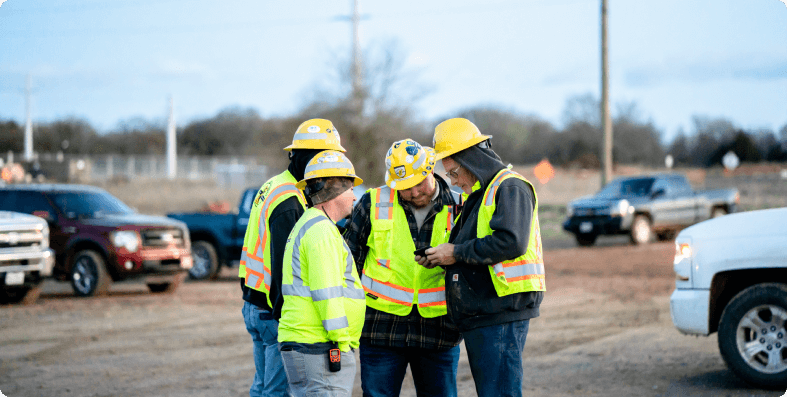 "We like the idea of BuildWitt Training, but we're still trying to figure out who on our team should get it and when."
Sound familiar?
Hey, we get it. You need to make sure you get a good return on your investment with BuildWitt Training. And that means you need people to use this software right out of the gate.
But how do you choose which people should get access first?
That's a great question, and unfortunately, we can't give you an exact answer. It depends on what your team needs and wants to do.
However, what we can do is share some ways our customers have given their people access to BuildWitt Training. That way, you can get a better idea of who on your team should get access and when.
Let's get started!
1. Start with a pilot group of leaders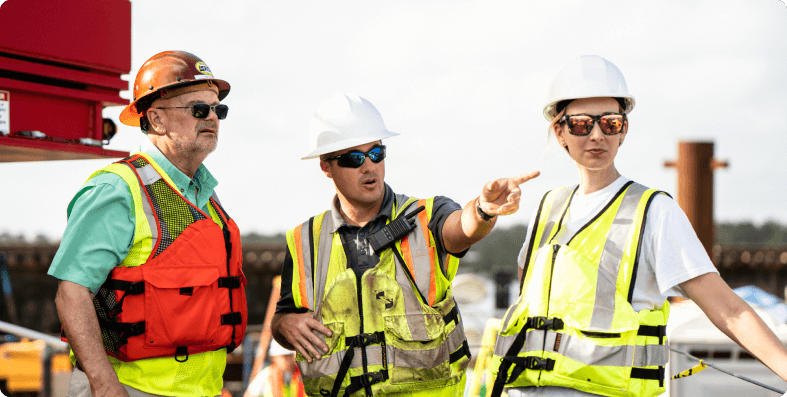 One of the most popular ways to grant access to BuildWitt Training is to start with three to five people.
This pilot group will use the software, give you feedback, and help you figure out who should get access next.
Your pilot group should be made up of leaders. If leadership's onboard, they'll help get the rest of the team onboard. So, which leaders do you choose? You've got a few options:
Executive leaders. They set the course for the business and decide what training to use. So it's smart to get them onboard!
Field leaders. Leaders with their boots on the ground may be skeptical about how BuildWitt Training will work in the field. Giving them access lets them see practical ways to use it with their crews.
A mix of leaders. You may want to include both executives and field leaders, so you can get a feel for how BuildWitt Training will work across the company.
Whoever you choose, you'll be off to a great start with your leadership pilot group. Most of our larger customers start with pilot groups like this, and it's proven to be a highly successful method for them.
2. Give one or two field crews access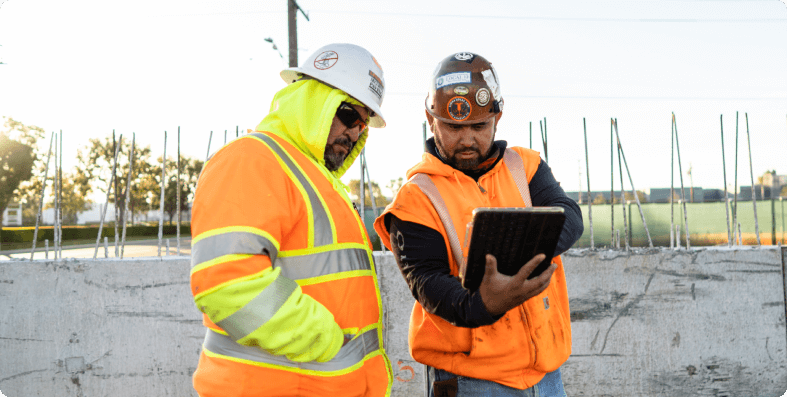 You can give limited access to one or two field crews after your pilot group wraps up.
Or, you can skip the leadership pilot group and start here. Then, you'll get to see how BuildWitt Training works in the field, and you can take those results to leadership to make your case for getting more people access.
Giving just one field crew access to BuildWitt Training lets you closely monitor how it's working—without overwhelming anyone. You can track things like:
Is the crew watching the training videos?
Do they like it?
What are they learning?
Has the foreman noticed any changes, like increased productivity or people working better together?
Is anything not working?
This helps you see how BuildWitt Training will work across the company and what you may need to change before you give everyone access. (Your Customer Success Manager, aka CSM, can help you with that strategy.)
You can also start by giving two crews access. Choose one of your top performing crews and one of your crews that's maybe not doing as well. Then see what happens. If it's working for both groups, then you know it'll work for the whole company. And you can give everybody access.
3. Ask for volunteers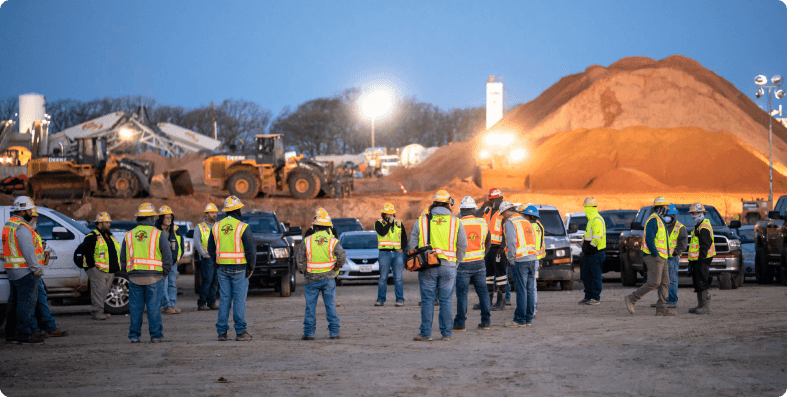 Some people enjoy being on the cutting edge of new programs. They like trying new things, and they get excited about giving feedback.
The cool thing is, you've got people like that on your team. So if you're trying to get everyone engaged, start by asking for volunteers who are already excited about training.
You can request volunteers from the whole company or just ask leaders to participate.
Again, start with a small group. That could be a pilot group of three to five volunteers, or it could be a larger group of 10 to 20 people so you can get more feedback from more areas of the organization.
4. Roll it out to everybody at once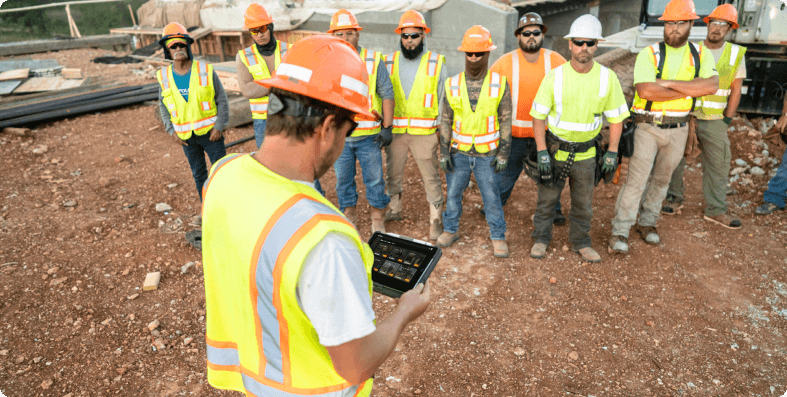 Often, there's a mentality that you have to have everything figured out before you can make a move . . . but you don't!
You can give your whole team access to BuildWitt Training on day one and then create a strategy later.
How are you supposed to do that? Just like you'd eat an elephant: one bite at a time!
Get everyone login access.
Encourage them to explore the app on their own.
Assign one thing. Just one.
And then you build from there.
Lots of small companies roll BuildWitt Training out this way. It works great for them—and it can work great for larger companies, too.
One reason this method is successful is because it gives your people the freedom to own their training. They can choose to learn and grow where they want to.
You'll be amazed how many of your people will train on their own because they're hungry to learn! So why not let them?
Plus, if they get to start with their own areas of interests, they can become more likely to engage with BuildWitt Training and watch content you assign them—even if it's not something they would have picked on their own.
5. Give people access in stages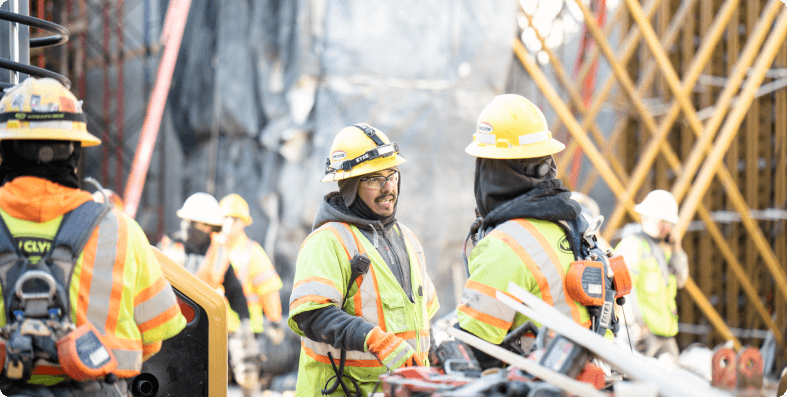 If the thought of rolling BuildWitt Training out to everyone is too stressful, you don't have to do it that way. This should be a low-stress experience for you.
That's why we often help our larger customers roll BuildWitt Training out in phases. Here's an example of how that could look:
Phase 1: Try BuildWitt Training with a pilot group of leaders for a month.
Phase 2: Give access to one or two field crews for a month.
Phase 3: Give access to crews in one region or on one project for a month.
Phase 4: Give access to the rest of the team.
In just four short months, you've got the whole team using BuildWitt Training.
Bonus: you can add more user licenses at any time after you buy BuildWitt Training. So you can start with five user licenses for your pilot group, then add more as you roll it out to the rest of the team. That way, you only pay for what you need when you need it.
6. Have our Customer Success Team help you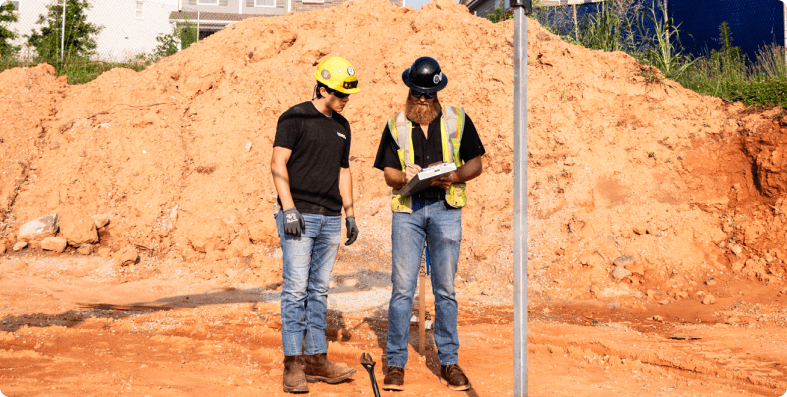 We can't say it enough: you don't have to figure everything out on your own before you buy BuildWitt Training!
Great training programs aren't static. Plans should evolve as you start diving into the content and figuring out what works best for your people.
And you don't have to create your strategy alone. You'll have a dedicated CSM whose job is to help you succeed with BuildWitt Training.
Once you buy the software, your CSM will help you implement it. And that includes helping you create a custom strategy for rolling BuildWitt Training out to your people at the right time.
They'll talk to you about your team, your work, and your goals to help you decide who should have access right away and who should get access later on.
Takeaways
There's no one "right" answer for who should get access to BuildWitt Training first. That's because your organization and your people are unique.
However, hopefully now you have a better idea of your options. You can:
Start with a pilot group of leaders
Give one or two field crews access
Ask for volunteers
Roll BuildWitt Training out to everybody at once
Give people access in stages
Have our Customer Success team help you
And most importantly, you don't have to figure everything out before you buy BuildWitt Training. That's what we're here to help you do!
Connect with our team, and we'll get you and up to four team members access to try BuildWitt Training for free. So you get to see what the software's all about and practice rolling it out.
Onion: BuildWitt Training Aware
Location: Training Hub
Funnel Step: Convert
BW Solution: Training
Big 5: Best Of/Best Ways to Win
Category: BuildWitt Training
Topic: Implementation
Subcategory: Training Software
BuildWitt Training
Implementation
Training Software
Give your team members a clear path to succeed and watch them grow
Join the thousands of Dirt pros who get our top workforce development tips.