BuildWitt Training Features for Admins and Users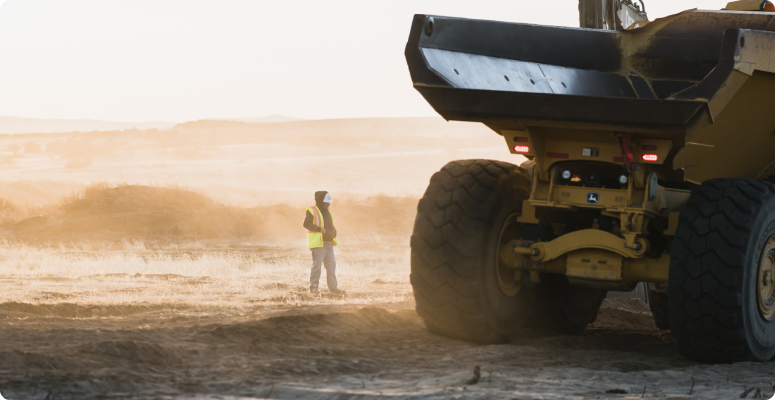 You'd never hire a mechanic whose vehicle knowledge comes solely from sitting in a Lay-Z-Boy and reading the owner's manual. But find someone who spends their time poring over Motor Magazine, watching YouTube videos, and getting under the hood every day? That's a mechanic you'll want working on your rig.
Hands-on experience and genuine passion, combined with relevant lessons from a variety of media, can help a novice become great—possibly greater than those with more experience—at what they do. Why? They start with real-time experience and build out their knowledge via applied learning, driving it all with a passion for their work.
That's the principle behind BuildWitt Training.
Read about BuildWitt Training features, first from the admin perspective and then from a Training user.
Features for Administrators
We're not going to lace your crew's boots for them, but if you're already on the job site, using BuildWitt Training will accelerate the speed at which everyone on your team can grow in construction. Extremely high-end, short field-training videos designed for the Dirt World are just one of the many features that will rapidly take your company to where you want to be.
BuildWitt Training features for admins allow training managers to adjust their approach based on the subject matter, class size, and end goals.
Learning Plans
Create lessons, courses, and overall learning plans that strategically move your team through courses designed to help them perform their work better and understand the bigger context for what they do.
Training Assignments
Integrate each lesson of a course with hands-on training to accompany your team members' learning. Establish content goals based on workload or due date. Browse from numerous training courses to assign them to learners.
Assessments
Create assessment questions at the end of video lessons to target specific learning. Utilize formats like:
Multiple choice

True/false

Number entry

Short answer
Quizzes
Design quizzes with a required completion percentage to pass and continue. Admins can view employee answers and quiz scores to target weak knowledge areas.
Content Customization
Import your own course library into BuildWitt Training for content customized to your company's brand and the needs of your team. With this feature, you can add or rearrange lessons, add an introductory video, edit or delete a quiz, etc.
Features for Users
You've seen your team struggle to get to the next level, and you know the younger generations want to work in construction, but it's challenging to hire people without any skills whatsoever.
Suppose you're looking for a tool that can help you provide existing employees with the chance to upskill and also promises to familiarize newbies with construction terms quickly and directly. In that case, BuildWitt Training has the features that will provide your crew with specialized Dirt World training and save you hours spent on personnel management.
Even better, all of the information about user performance, career tracks, and course progress is in one place—at your fingertips. You can access it where and when you have the time.
Customized Training Plan
Own your company's learning. You know what your company goals are better than anyone else, and BuildWitt Training puts you in the driver's seat for your organization. Choose a personalized training plan for every role on your team.
Video Playback
Allow users to slow down, pause, or replay any training videos frame-by-frame, so they never miss a single detail. Video playback gives users the chance to absorb the lesson in context without performance anxiety.
Answer Assessment Questions
Want to know where your experienced team members stand? They can go through the relevant assessment questions to gauge their level of knowledge.
Are you hiring people that bring related, but not construction, experience? Assign assessments to discover which roles suit each person best.
Take Quizzes
Your pipe crew has completed a few modules, but how well is the information sticking? Assign a quiz to determine how each person is progressing so you can easily see what areas need work.
Additional Training
BuildWitt Training is more than an app with cool features—it helps every person on your team grow in their knowledge of construction by providing relevant, fresh material.
By listening to your feedback, we're constantly adding features that meet the needs of the Dirt World to a "T."
Do you have questions? Get in touch! Book a meeting to find out if BuildWitt Training is the solution you need.