Get New People Productive Faster With BuildWitt Training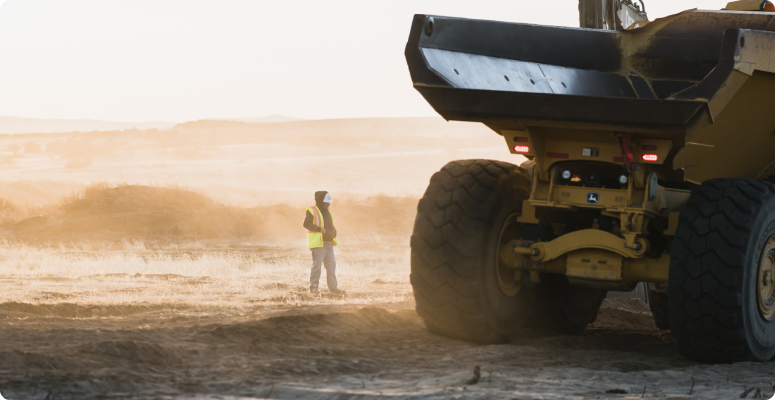 Paying people to stand around isn't your idea of a good time, but it often happens when you bring new hires onto the crew.
The job is rushing around them. They want to work, but they don't know what to do or how to do it. So they're having a Ricky Bobby moment: they don't know what to do with their hands.
In this article, we'll discuss the cost of onboarding new employees and why it's essential. Then, we'll explore how you can help new people become productive sooner using BuildWitt Training.
Let's dig in!
How much do hiring and onboarding cost?
The median cost to hire one new employee was $1,244 in 2021.1
However, that's not counting soft costs like your recruiting manager's salary, the time it takes to interview candidates, or the productivity you lose when your crew is shorthanded. Those soft costs can add up to more than the new hire's yearly salary.2
Then, there's the time cost.
In construction, filling a vacancy typically takes 13 business days.3
And then you need to onboard new hires. Across all industries, that takes about four days.4 However, HR experts say that if you want to retain your new hires for at least three years, you need onboarding checkpoints throughout their first year of employment with you.5
So, it can cost between $7,500 and $28,000 to thoroughly onboard one new hire and get them fully productive.6
Why bother onboarding?
With costs like those, it's no wonder so many contractors skip onboarding!
However, onboarding is essential.
Without it, you're sending unequipped, untrained workers into the field. They're far more likely to make mistakes that cost you thousands of dollars more than onboarding would have or—worse—get someone hurt. Even your most experienced workers are more likely to make mistakes in a new role.7
Plus, people want onboarding. In our workforce survey, 20% of people who currently work in the industry said more training would increase their job satisfaction more than a raise! It doesn't take a rocket scientist to figure out that your new hires will want you to train them, too.
So, what do you do? You find easy, cost-effective ways to onboard. And one of the best ways is BuildWitt Training.
Why onboard new hires with BuildWitt Training
For starters, BuildWitt Training has reasonable, dirt-simple prices. That's an instant win for you.
But most importantly, it helps you get new hires up to speed faster. That's because:
New hires learn safety right away
We cover the very basics
Foremen don't need to repeat themselves
It only takes a few minutes a day
You can add to your training library
Experienced new hires get quality training, too
Realistic videos increase retention
Our content comes from experts
BuildWitt Training has personality
It helps you build company culture
New hires learn safety right away
People who are new to the industry have to learn a lot of safety basics that experienced folks take for granted. Whether that's how to put together their first hard hat, what type of work boots to buy, or how to be a spotter, we teach new hires all these safety basics and more.
Plus, you can give experienced new hires refreshers on safety training before you turn them loose on the jobsite.
Remember, the first step to helping new hires become productive is making sure they know how to work safely.
We cover the very basics
With one-third of the workforce set to retire between 2023 and 2028, you'll have to hire newcomers who haven't been in your industry before.8 It's exciting to see fresh faces! But it also means you'll have to teach them everything from the ground up.
BuildWitt Training covers those basics. We teach beginners things like how to act on a jobsite, how to use and care for hand tools, and what heavy equipment you use.
We even offer role training, so they can learn the skills to be a good laborer, pipelayer, and more. That way, new hires can get familiar with their specific job and become productive faster.
Foremen don't need to repeat themselves
Since we cover the basics, your foremen won't have to repeat themselves day in and day out. If a new hire forgets how to do something, their field leader can simply send them to the training app to watch a quick video that refreshes their memory.
It only takes a few minutes a day
When we said onboarding should last a year to increase retention, you probably got a little nervous. But onboarding all year doesn't mean onboarding all day, every day.
With BuildWitt Training, your crew members can watch videos that average five minutes or less. So training only takes a few minutes a day, but it still gives your new hires the essential skills they need to succeed at their work. That's the best of both worlds!
And with over 800 videos and counting, there's plenty of content to onboard your new hires for their first year!
You can add to your training library
You can upload your own custom content to help new hires get to know you and your company. So when there's stuff we don't cover—like your company values or employee handbook—you can just pop in a quick video to teach them those things. Content uploads are free and unlimited.
Experienced new hires get quality training, too
There's a good chance that your experienced workers never got training in the first place. In fact, 46% of Dirt World workers told us they get training once a year or less . . . or never.
BuildWitt Training teaches your experienced people the basics without insulting their years of experience. Our learning plans get more in-depth as users go—so experienced new hires can refresh the knowledge they already have and level up their skills to do their jobs more effectively.
Realistic videos increase retention
We shoot all of our training videos on real jobsites with real people and real equipment. That helps your new people become productive faster by showing them where they'll be working so they're better prepared to step onto the jobsite for the first time.
And for rookies and veterans alike, realistic videos engage their minds. The more engaged people are in their training, the more likely they are to remember it in the field when they need it.
Our content comes from experts
We don't make up any of our training content. Dozens of subject matter experts (SMEs) help us write and review all of it. Many SMEs also host our training videos, so your new hires can see and learn from people who have been in the industry for decades.
These SMEs have years of experience in paving, construction, mining, trenching, leadership, and so much more. So you can feel confident that your new hires are learning from knowledgeable experts—and that you won't have to reteach them later.
BuildWitt Training training has personality
Most training in the Dirt World is drier than the Sahara. But that's not us! While we take safety extremely seriously and we know when to focus, we like to have a good time, too.
You'll see us joking around and having fun in our videos, and that's important for new people to see. They need to know this is an industry where they can do a good job and have a sense of camaraderie.
It helps you build company culture
New hires need to be a good fit for the job and for the culture of your company. But they've probably never worked for you before, so they need you to teach them about the culture you and your current team have worked so hard to create.
Read how BuildWitt Training can help build your company culture.
Next steps
BuildWitt Training is a great way to onboard your new people and get them producing sooner. If you're ready to take the next step with us, you've got a couple options:
Happy onboarding!
Onion: BuildWitt Training Aware
Location: Training Hub
Funnel Step: Convert
Big 5: Problems/Problems we Solve
BW Solution: Training
Category: BuildWitt Training
Topic: People Growth
Subcategory: Training Software
BuildWitt Training
People Growth
Training Software
Give your team members a clear path to succeed and watch them grow
Join the thousands of Dirt pros who get our top workforce development tips.