Who Is BuildWitt Training Right For? (According to Your Peers)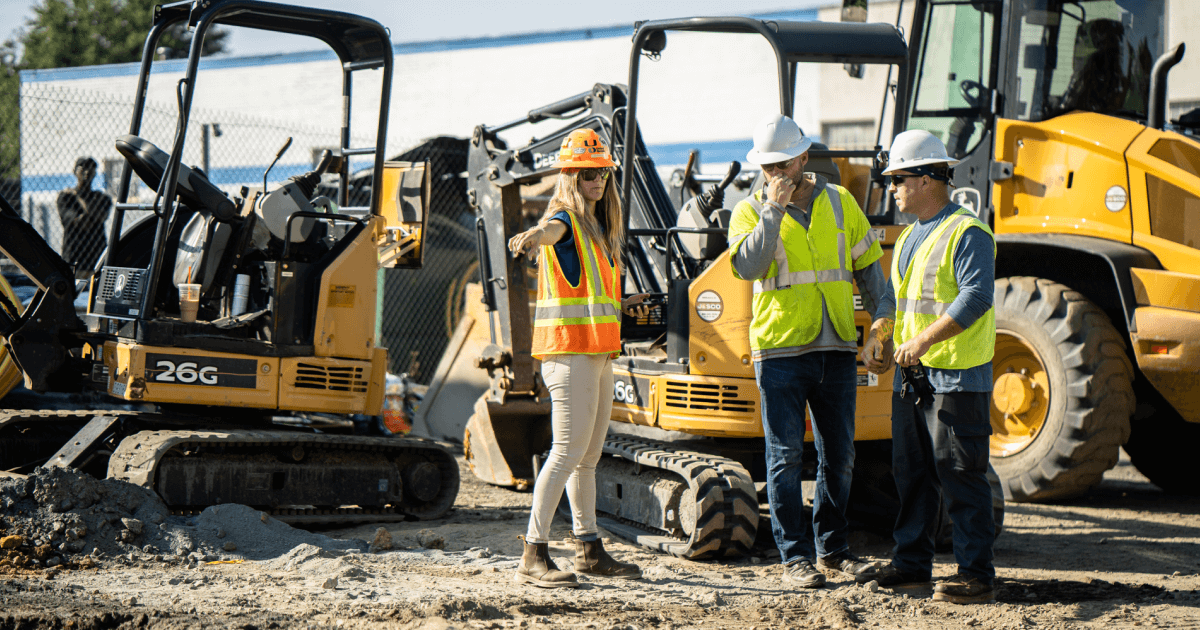 BuildWitt Training isn't for everyone.
Surprised to hear us say that? Don't be. The truth is, no training software works for 100% of companies 100% of the time.
However, good training software should work for most people most of the time. So before you dive into BuildWitt Training, let's talk about who it's right for and whether that's you.
To help us do that, we asked our customers—your peers in the Dirt World—who they think should use BuildWitt Training. Here's what they had to say.
Somebody who wants to grow and develop their people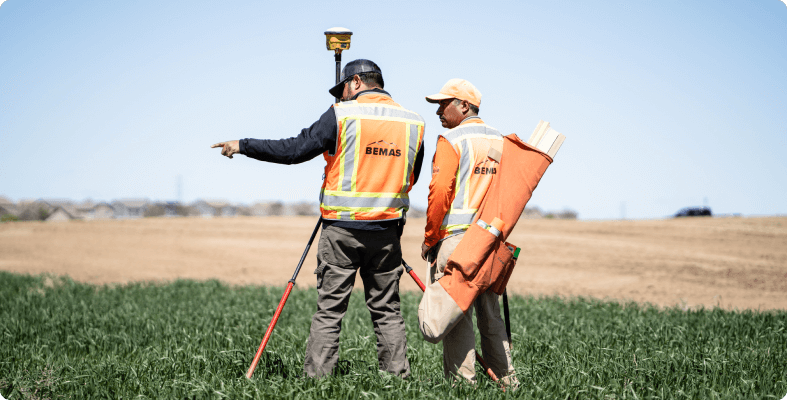 People are the Dirt World's biggest problem. They're also your greatest asset. When you develop your people and help them grow, your company will grow, too.
Travis McCleod is the HR Manager at Birnam Excavating. He says BuildWitt Training is ideal for "a company that is dedicated to improving and wants to see their employees improve and watch them grow."
He likes BuildWitt Training because it helps his team have internal growth. "I think that the main thing with this program is just being able to . . . improve health and safety, improve training, and improve retention. I think it all comes from giving more knowledge to our employees," he says.
Nick Pickrel, President of Kingsway Services, adds, "One, we need infrastructure. Two, we need people to do that. Anybody who can win with people will win the work . . . Then we're gonna win in the long run."
Nick and Travis both use BuildWitt Training at their companies to create a clear path for their employees, help them grow, and track their progress. If you want to do the same, BuildWitt Training could be just the tool you need.
Helping employees grow on their own
It's always best when your employees take their training into their hands.
With BuildWitt Training, they'll have access to nearly 800 lessons in the content library. So they can watch any video they want, when they want—even above and beyond what you assign them.
Nick says, "We're going to watch to see which of these guys is taking initiative to learn leadership . . . You know, who just went through the foreman class? Oh, it's the guy who's only been here a month. So then we need to tell our foreman, 'Hey, you should go invest in him because he's interested. He's hungry.'"
Another customer, Evergreen Siteworks, summed up the ideal BuildWitt Training customer as "somebody who's like, 'I want the people to be continuously growing, evolving, and hungry for more.'"
Somebody who wants to get new hires up to speed quickly and safely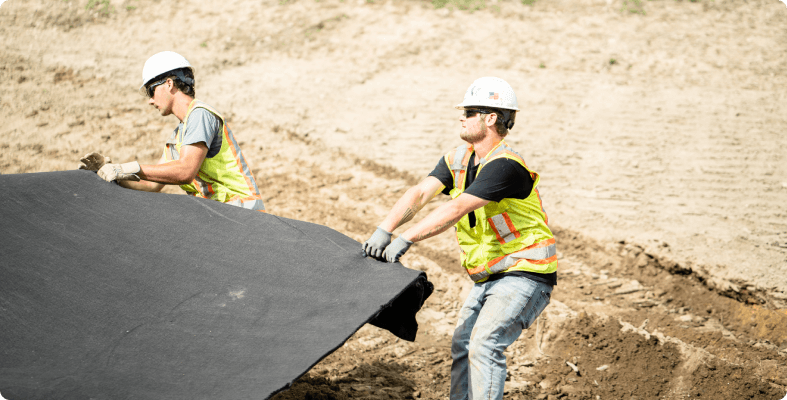 With 40% of the construction workforce set to retire by 2031, you pretty much have to hire people with no experience.1
Ryan Delozier, President of Geotex Construction Services, says that his company "put ads on Facebook. We put 'experience required,' and people would say, 'Well, I don't have any experience.' We kind of realized we'll take anybody at this point. And how do we get them [up to speed]?"
Companies like Geotex aren't just hiring inexperienced workers. They're trying to figure out how to develop the next generation. And they have to do it faster than traditional training allows.
"Onboarding is the answer," Ryan says.
Starting with the basics
Travis says that at Birnam, "Before when we hired people, I just sent them a bunch of documents, got them to come in and sign some papers, read through our handbooks, and stuff like that."
Now, he plans to use BuildWitt Training to help people get familiar with the basics fast.
It will teach them how to wear their PPE, perform machine walkaround inspections, use tools and equipment, act professional on the jobsite, grow their careers, and so much more.
Tiding people over with training
Travis points out that BuildWitt Training is useful for filling in the gaps while both new and experienced employees wait for other types of required training.
For example, you can't always afford to wait six months for a new operator to get into the next union training course.
"This is some type of training that we can give them in the meantime while they're getting seat time, and this can help them with some tips, tricks, and basics," Travis says.
Creating your own onboarding content
There are lots of reasons to create your own content in BuildWitt Training, and onboarding is one of the biggest.
Leadership at Kingsway struggles with new hires on company-specific tasks like how to clock in or change their time clocks.
"And so we're going to create instructional videos for these basic things. That way when so-and-so says for the 10th time [that they don't know how to do something], it's like, 'Just learn how to go watch this video,'" Nick says.
You can do the same thing for your new hires so they can learn your way of working faster.
Somebody who wants to standardize their training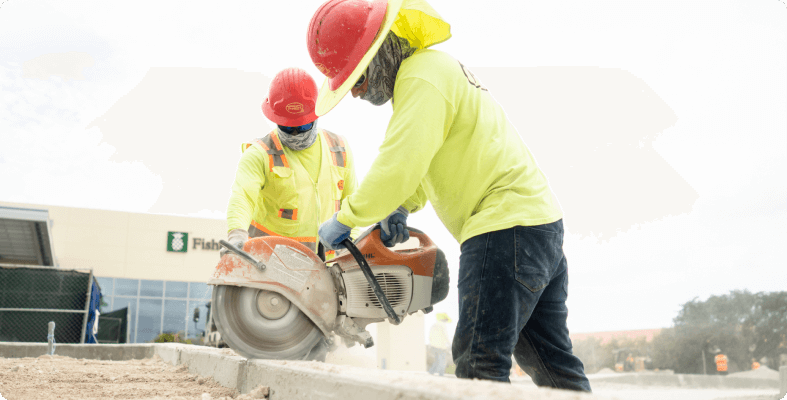 Kingsway wants to capture their way of working—or as Nick calls it, "documenting our why and our how." He believes standardized training will help his people scale faster and safer.
That's more crucial now than ever.
"We're a small company, and we're scaling quick. How do we maintain our culture as we scale? We have an opportunity to buy a company twice our size in a whole other state. How do we maintain what we have here, there?" Nick asks.
He answers, "Documenting culture and training."
Creating consistency with BuildWitt Training
Preloaded content ensures that your crew members all get the same training, even when they're hundreds of miles apart.
Jim Rhodes, Vice President of Civil and Infrastructure at Wayne Brothers, says, "When I first started at Wayne Brothers, there weren't many of us. We all kind of got together in a basement . . . And now we're so spread out, it's hard to do that anymore. The BuildWitt platform was our attempt to get us all back in that same room again."
Customers can also upload unlimited amounts of their own custom content into BuildWitt Training at no extra cost. That way, you can store and share your unique way of working in one easy-to-access place.
So, if you want all your teams to be on the same page, you can use BuildWitt Training to create that consistency throughout your company.
Somebody who's struggling to grow the business—or wants to grow it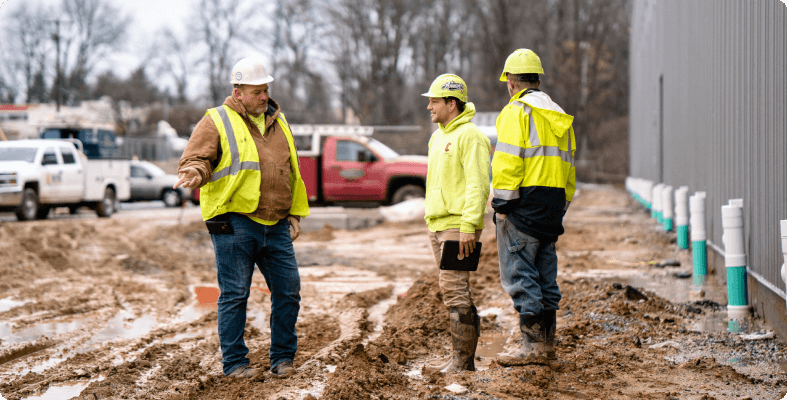 Whether it's your revenue, customer base, team, or anything else, growth comes with obstacles. Maybe you're struggling to make it happen. Or maybe you are growing, and you're not sure how to manage it.
How do you run your business when it's twice the size it used to be? How do you get new crew members up to speed so they can be productive safely?
Mickey St. Clair, Division Operations Manager at Dragonfly Pond Works, puts it this way: "Once you get to 50 employees, now you have so many more things to touch on. Right? You have more boots on the ground, more trucks on the road, more people to manage. That's kind of where the rubber hits the road."
When we asked him who should use BuildWitt Training, Mickey replied, "Anybody who's struggling to grow. I mean, in every aspect of growth—so in teaching and giving background knowledge on what the construction world looks like. I think companies from 50 to 150 employees [could really benefit from it]."
Nick adds that you don't have to be struggling in order to try BuildWitt Training. You just have to want to grow.
"Anybody who wants to grow their business, grow their revenue, grow their bottom line, grow their people—BuildWitt Training makes sense," he says.
Somebody who's already stepping up their training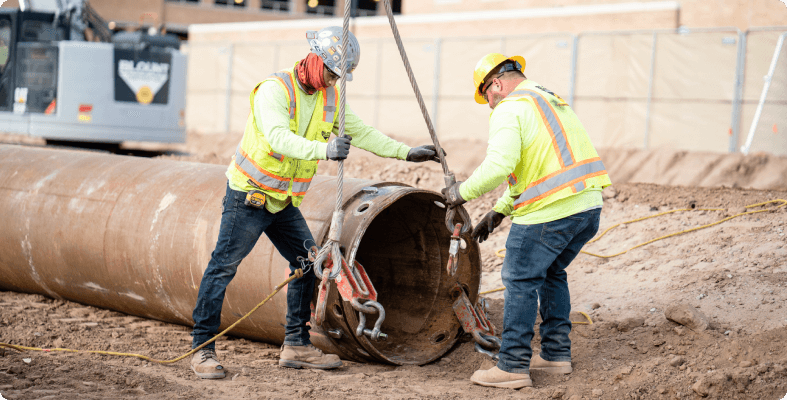 The Construction Industry Institute (CII) researched the ROI on training. They found that on average, if leaders invest 1% of their labor budget on training, productivity increases 11%. Turnover, absenteeism, rework, and injuries decrease anywhere from 14-26%.2
Those are huge improvements. So, many companies are working to train their people better.
"The person who needs BuildWitt Training is somebody who's already on that path. They've already realized it's more than just making a dollar and not getting somebody hurt," says Evergreen.
Improving or starting a training program can be a lot of work, so it's smart to have credible experts who can help you train your people to be safe and productive. That's one reason the team at Evergreen—and dozens of others like them—relies on BuildWitt Training.
Someone who cares about producing quality work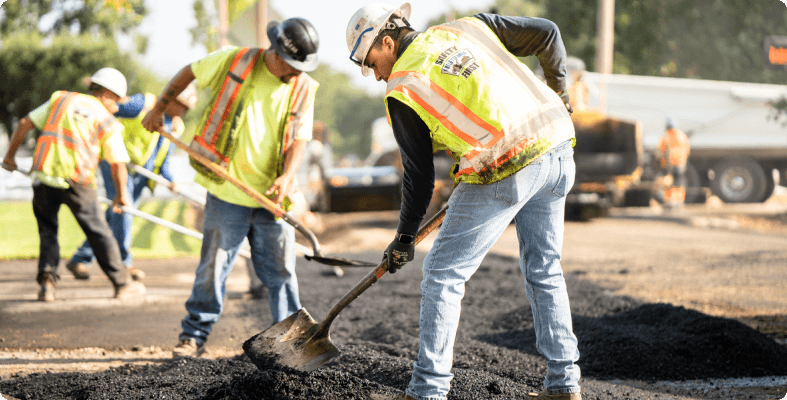 Ryan is a straight shooter. The Geotex President says "anybody who cares about quality and doing things the right way" is a good fit for BuildWitt Training.
Ryan believes quality comes from investing in his people, because they build up the company and customer base. "The better they do their jobs, the more money we make," he explains.
And he's right. Like we said earlier, training can increase productivity by over 10%.3 When that happens, you'll save money on mistakes and downtime. And you'll increase revenue by finishing jobs faster—freeing you up to take on more projects—and building a good reputation that makes customers want to work with you.
But as Ryan points out, "There's plenty of guys. . . [who] probably would look at this and say, 'No, we don't need that. We're just waiting around and pulling out numbers. We work long hours, and we're authoritarian. We don't really care about our culture so much.'"
That's okay if that's how you decide to do things. After all, it's the way many companies have always done it—and if you're one of them, it's gotten you where you are today.
But if you are ready for a change, educating your people on safety, job tasks, and leadership through BuildWitt Training can help them produce the quality work you're after.
Takeaways
Whew! Your peers in Dirt World leadership had a lot to say about who should use BuildWitt Training.
To recap, they recommend BuildWitt Training for people who:
Want to grow and develop their people

Want to get new hires up to speed quickly and safely

Want to standardize their training

Are struggling with growth—or want to grow

Are already trying to step up their training

Care about producing quality work
If that sounds familiar, BuildWitt Training could be right for you.
Ready to give it a go, or just want to learn more? Talk to a sales rep today.
Onion: BuildWitt Training Aware
Location: Training Hub
Funnel Step: Convert
Big 5: Reviews
Big 5: Comparisons/Is it right for you?
BW Solution: Training
Topic: Reviews
Category: BuildWitt Training
Subcategory: Training Software
Reviews
BuildWitt Training
Training Software
Give your team members a clear path to succeed and watch them grow
Join the thousands of Dirt pros who get our top workforce development tips.