Why Should I Trust BuildWitt Training?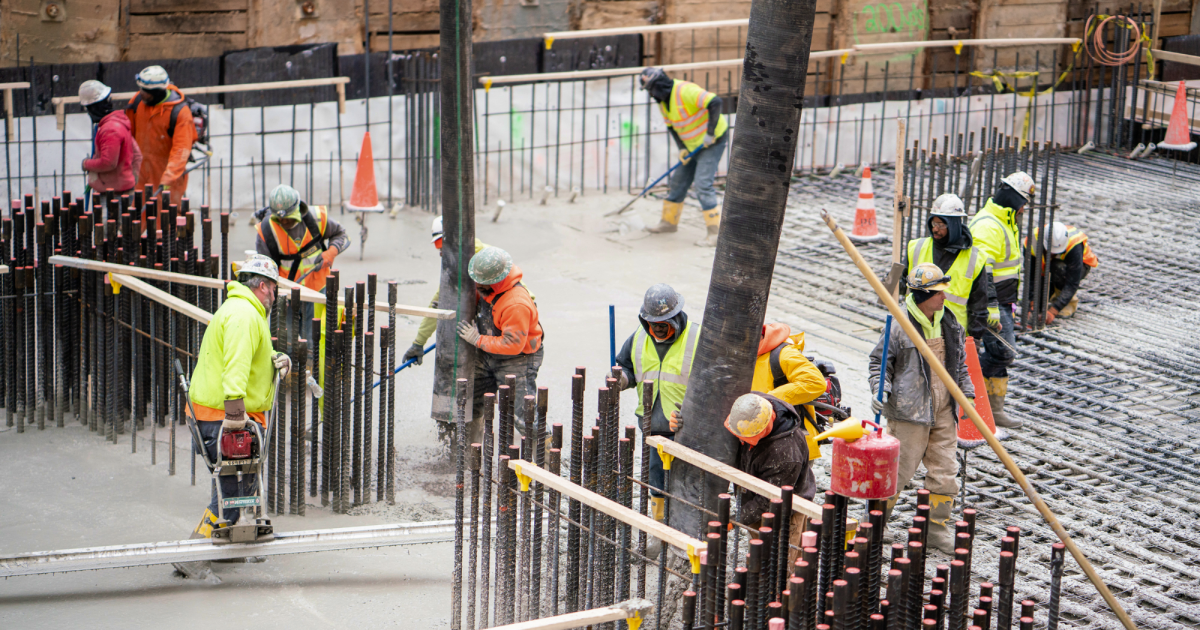 The BuildWitt you see today started out as just one kid with a camera. That kid was Aaron Witt. Dissatisfied with office life, he packed up and started chasing job sites for a glimpse of heavy equipment, then posting his photos and stories on social media. Aaron's passion for construction became BuildWitt's mission: to make the Dirt World a better place by bringing to light the unique stories of the Dirt World while we build up the people who make it happen.
Why did BuildWitt create a training tool?
Before we could fulfill our mission, we had to know what the Dirt World needed. Everyone talks about a "people problem," with hiring and retention at the top of many companies' list of complaints. Others say that younger generations aren't as hard-working as people in the past. Could that really be the case? We had to know—so we started asking.
After years spent with superintendents, business owners, foremen, grade checkers, miners, tunneling experts, pipe crews, and everyone in between, we realized that work ethic is no more of a problem than it's ever been. The problem, as most people see it, has more to do with a lack of consistent training. The US Chamber of Commerce recommends training and upskilling as a way to solve the "people" problem,1 but the question for most business owners is 'how do we get our crews trained consistently while staying within budget?'
We're building a tool that can appeal to people at every level of the Dirt World. Old-timers can fill in knowledge gaps; while those new to the industry can access the tools they need for a career they can really "dig" into. Even better, it doesn't cost an arm and a leg, the way it would hiring additional foremen and superintendents.
What makes BuildWitt credible in creating a training management system?
By now you're wondering what a marketing and software company could possibly know about construction. That's where we differ from your average firm: we get our information from real people on real construction sites across the nation. We started with a passion for the Dirt World, and true to our passion, we only present material from industry veterans who can speak to BuildWitt Training topics from personal experience.
BuildWitt Training
Whether we're building a website for a drilling company like Pacific Northwest-based J.W. Fowler, or sweating in Florida with concrete kings Charley Toppino & Sons, our teams come by each photo and story firsthand. For BuildWitt Training, we hold to the same high standard: if our information doesn't come firsthand from someone with years of experience in the field, we're not putting it out there.
Who is leading the content in BuildWitt Training?
So just who are the people leading all this real-Dirt-World content? We've put together a roster of heavy hitters that know their stuff. Here's a short introduction to the two people leading the charge.
Jay Collup
Director of Field Training
Caterpiller-trained equipment expert Jay Collup has been working with heavy equipment for more than three decades. He's as passionate about the people he trains as the work itself, and his leadership is priceless to our mission.
Eric Jumper
Field Training Specialist
Eric Jumper practically grew up in the operator's seat and is our resident teacher and educator on the topics of excavating, grading, and operating a wide variety of heavy equipment.
Does BuildWitt vet information with industry experts?
At BuildWitt, we don't stop at hiring experts who merely oversee our content or teach a class here and there—we provide training that is so relevant and accessible that it brings revival to the Dirt World.
Not only do our training leaders regularly provide hands-on method training, but we've also got a team of Subject Matter Experts (SMEs) whose job is to verify that the content in BuildWitt Training is 100% credible and up-to-date.
A few of our SMEs include:
Jeremy Bryan
Project Superintendent, Blount Contracting
Tyler Morrow
Foreman, Blount Contracting
Mark Madden
Branch Manager and Trench Safety Expert, United Rentals
Ethan Gross
Outside Sales Rep, United Rentals
Summary
Let's face it—there are plenty of phonies out there, and that number seems to grow exponentially with each new layer of the internet. At BuildWitt, we know there's no substitute for a real boots-on-the-ground experience. That's why we hire industry experts with proven experience in construction to vet our content before it makes its way to the training platform.
A big part of our dedication to the Dirt World means our culture at BuildWitt emulates the values that help companies become successful. One of the most important values on our team is trust. A recent Forbes article calls trust an "economic engine that can empower teams and organizations to achieve the remarkable."2 Without trust, none of us will get far. Like our partners at Berg and Bemas, earning the trust of our partners and maintaining an atmosphere of trust in our own team is priceless. That's why having real experts in charge of BuildWitt Training is vital to our mission.
Want to see for yourself? Get a taste of our BuildWitt Training here.
Problems It Solves
Symptom: Training Generic
Onion: BuildWitt Training Aware
Subcategory: Training
Location: Training Hub
Funnel Step: Convert
Big 5: Problems/Problems we Solve
Category: Investing in Your People
BW Solution: Training
Problems It Solves
Training
Investing in Your People