Promote with a Plan in Place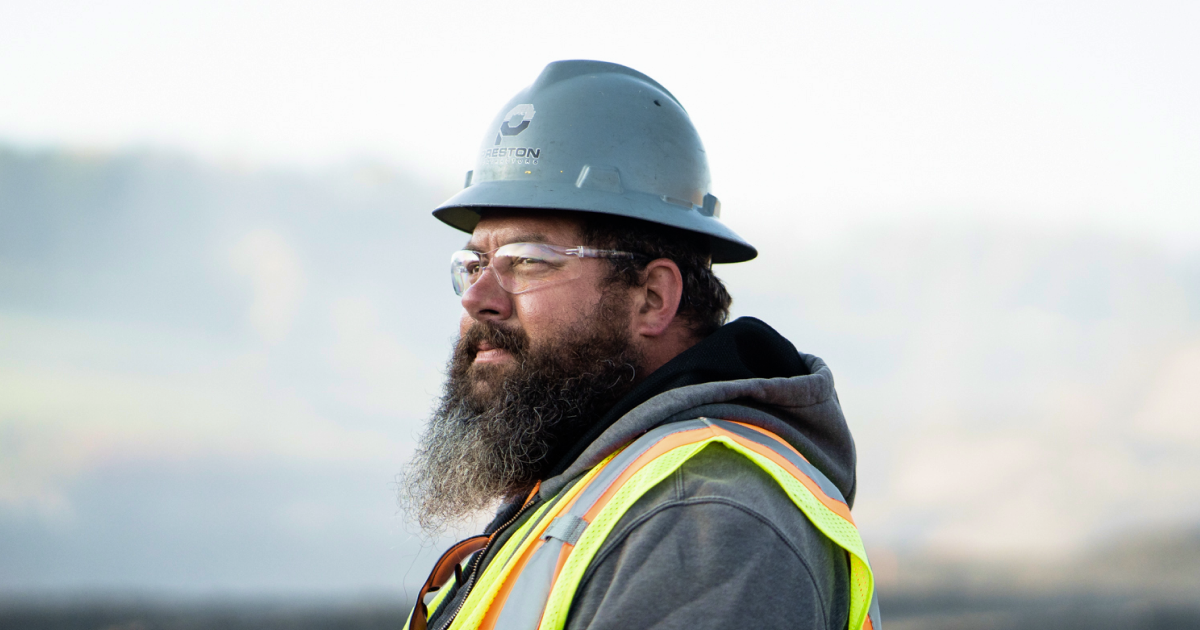 When you promote an employee to supervisor or foreman, there isn't an established reference they can consult to learn what has changed in their role and what their new responsibilities are. Use BuildWitt Training to assert the basics, enhance safe practices, and encourage ownership.
Verify that your basics are their basics
Many people can learn how to direct others, and a few have the innate gift of leadership. Sometimes, it's those with the gift of leadership that get promoted. Other times, people put the effort in to advance to the next role. So what do you do with a natural leader who doesn't necessarily know the guidebook or someone who wants to develop themselves into a leader? Your biggest priority is to get them on the same page so you can pull together.
Speak the same language
First, getting on the same page means that means you'll need to speak the same language. There are an overwhelming number of industry terms in construction, and not everyone agrees on what means what.
A training program with clear references can help to clarify terms so that everyone at your company, from leaders to project coordinators, uses the same language.
Clarify the responsibilities of the role
Second, you want to make sure that newly promoted leaders understand what their responsibilities are.
One way to do that is to follow the military's example and put them through your own version of "basic training." Only, with Field Supervisor Training, it's not an army-crawl through an acre of mud, it's a series of short, relevant lessons that cover industry standards, industry terms, and the primary responsibilities of a field supervisor. These lessons are designed to help leaders be more effective in the small things as well as the large.
As Army General Martin Dempsey said, "It's not practice that makes perfect; rather, it's perfect practice that makes perfect. It is, after all, the seemingly small disciplines and commitment to high standards that make us who we are and binds us together as a force, an Army, in peace and in war."1 We don't train for training's sake—we train to excel, in season and out.
Make safety second nature
It was Winston Churchill who's credited with pointing out that, "With great power comes great responsibility."2 Every good leader bears the responsibility of keeping their team or family safe, and that holds true still more in the world of construction, where hazards come in the form of a124-ton D11.3
When it comes to new field supervisors, they may not immediately understand the scope of their new responsibilities and what it looks like to set an example for safety for everyone on their team. Help them and their entire crews be safe for the long run by providing Training up front—before costly and unnecessary accidents happen.
Create informed ownership
Anyone who is in the habit of taking ownership knows how to keep their mouth shut and bite back excuses, even when it comes to things that they didn't know about in the first place. But too many surprises can throw new leaders off. Over time, being held responsible for things they didn't know about can leave even the most optimistic starter with a bad taste in their mouth.
On-the-job learning is a must, but don't send your new leaders out empty-handed. Give them a training resource they can continually access, complete with a way to test their growing body of knowledge. A little support goes a long, long way.
As Jay Collup, Director of Field Development, notes, "when you promote an employee from the field to supervision, there isn't a clear path on what changes in their role. This can lead to costly mistakes or people issues due to not understanding how to handle personnel. These courses will definitely help in this area."
No matter how much experience in the field your foremen or newly promoted supervisors have, providing clear training will help them to explicitly understand the requirements of their role and establish a common language for everyone on your team.
Want to learn more about BuildWitt Training? Check out some of the 100+ lessons available in our Leadership course.