3
1
Learning Hub
3
2
Investing In Your People
3
3
Train Your Crew Better With These 9 Tips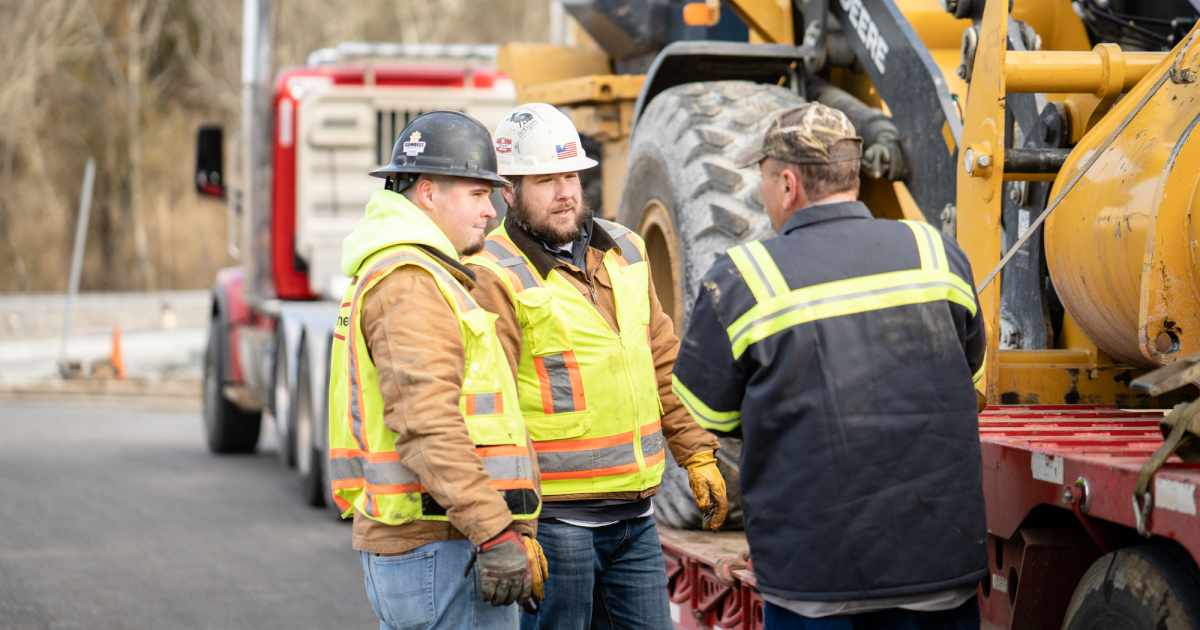 You know your employees will benefit from better training. You're also incredibly busy, and you can't afford to waste time or money on ineffective training. You have to find a program that works.
So, how do you make that happen?
You follow the best practices for choosing a training solution that truly works for your business and your team. We've put together our nine best tips for how to train your team better.
Let's take a look.
01
Make training a priority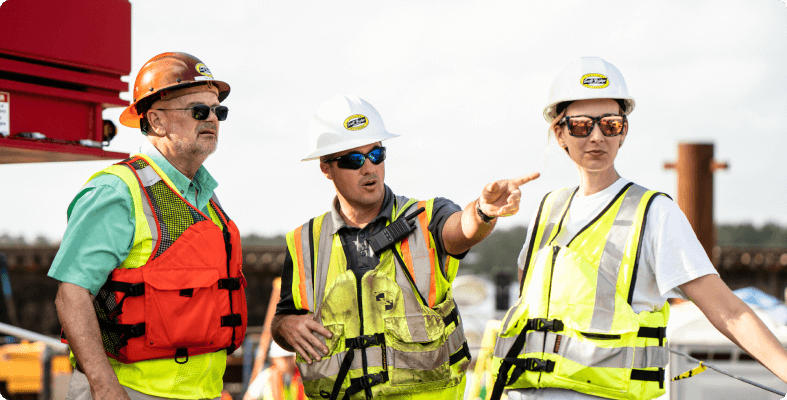 As a business leader, you've got so much on your plate that it looks like Thanksgiving. Many leaders put off training their crews because they think prioritizing training is just one more thing to do.
However, when you train your team well, they'll take many of those things off your plate. For example, they'll make fewer mistakes that cause slowdowns and cost money. They'll be more productive because they work better as a team. They'll start to buy into your company mission and culture, which raises morale and helps you recruit new workers.
Those are some big benefits. So no more hemming and hawing! If you want to lighten your load, you have to commit to training your team well—starting now.
02
Know what to look for in a training program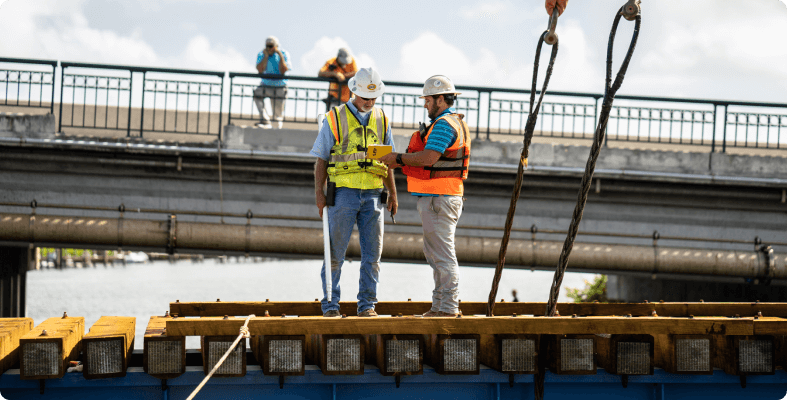 When you're looking for a training program, your biggest goals are to find something that engages employees and helps them remember the material.
Most people love the Dirt World largely because they enjoy being outside doing things and working with their hands. If you try to make them use outdated, overcomplicated, or oversimplified training materials, they'll be frustrated and bored to tears. Then, they'll completely tune out.
Look for an engaging program that:
Helps employees retain the material so they can recall it quickly in the field.
Uses active learning, like quizzes and activities that require participation, to help employees truly understand the course material.
Is modern and professional. The videos and written materials feature real people on real jobsites—no cheesy animations!
Is credible. The experts who make and appear in the content have experience in the Dirt World and know what your crew faces daily.
One way to dive into modern training is with a training management system (TMS). This tool allows you to streamline all the training at your business, and it can have an incredible ROI.
03
Set up turnkey onboarding for new crew members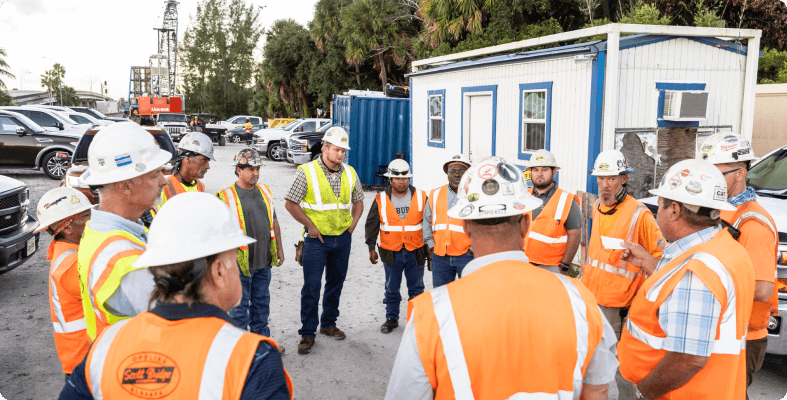 You want new hires out in the field producing as quickly as possible, especially during the busy season. But hold your horses.
Studies show that employees who have been at your company for less than two years are more likely to make mistakes and get injured on the job, even if they have previous industry experience.1
Often, those mistakes and injuries are because new hires don't know what to do or how to do it. (At the very least, they don't know how to do the work your way.) New hires can actually start producing faster—with fewer mistakes and less rework—if you take onboard them first.
Onboarding teaches them the basics of the job and the business. So now they know how to do the work properly and have a clear vision of how they fit in at your company. They understand why they're working with you and not someone else. That "why" will motivate them to perform with excellence in the field.
Now, onboarding can occur in a classroom, in the field, or both. If you take new hires to the field immediately, just remember they are there to learn—not to produce at the same level as everyone else.
04
Provide skill training for different roles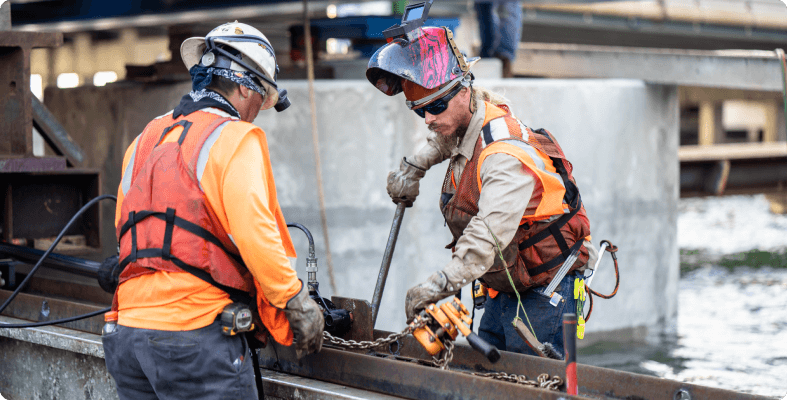 No matter how long someone has worked for you, they still need skill training to help them keep improving at their job. The Dirt World is rapidly changing, so help your team stay up-to-date on industry best practices and technology.
The great thing about providing job-specific training for people in different roles is that you can assign different training to different groups of people. Operators can learn how to do machine walkarounds while pipelayers learn about civil construction.
The better everyone gets at their job, the more the whole team will start to work together like a well-oiled Cat 336.
Consider the different roles at your company. You have laborers, operators, grade checkers, and maybe pipelayers. Maybe you even want to train your field supervisors. List all the different roles, then look for task-specific training to help those people level up their skills.
05
Take advantage of microlearning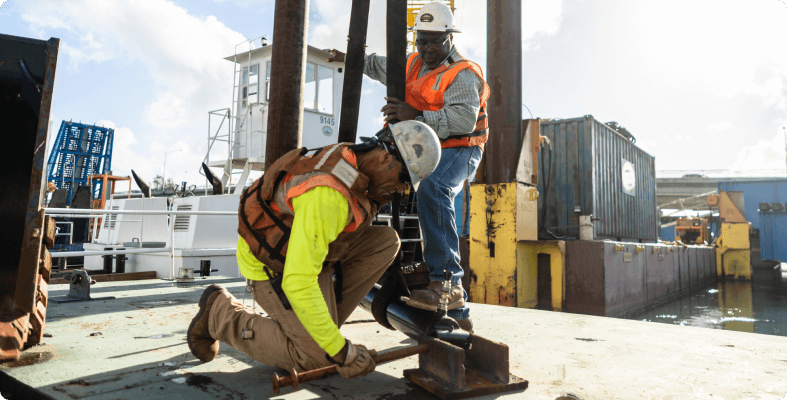 Microlearning is education that happens in small pieces. A good example is a two-minute video that teaches your company's core values to new hires. Or, it could be a one-question quiz that helps your crew sum up what they just learned from a training session.
Microlearning is very different from how the Dirt World has trained in the past. Training usually happens on rain days or whenever it's convenient to get everybody together (which is almost never). So it turns into a long, drawn-out event that happens once every few months.
Inconsistent or overly long training sessions make it hard for crew members to stay focused. When that happens, they have trouble retaining and recalling the information when they need it.
Most crews do best with microlearning because it's easy to digest, retain, and recall. It's also easier for you to implement ongoing training if you use short lessons. People can watch a quick training video in a toolbox talk, during five minutes of downtime, or even at home (without disrupting their family time).
For more info about microlearning, check out these examples that work well in the Dirt World.
06
Supplement field training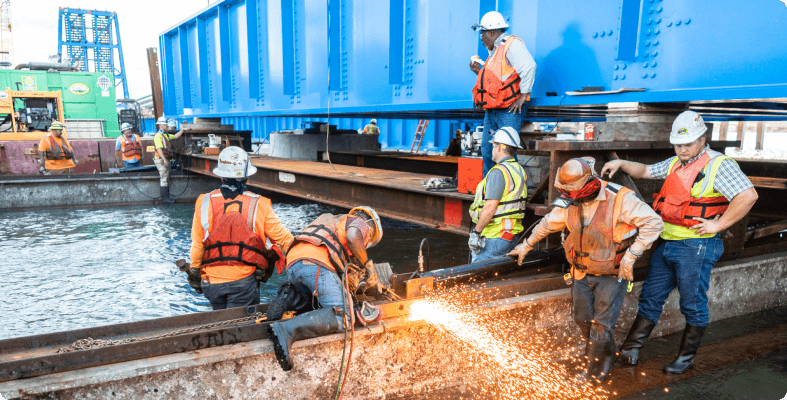 Time is precious, especially in the field. In reality, your foremen and field supervisors don't have time to fully train the crew on the job, which is good because not all training should occur in the field.
As athlete Rich Roll and performance coach Steve Magness say, there needs to be a balance between training in the field and training in the classroom. The right training program enables you to do both.
It gives you enough content to pull the team together for classroom training sessions. For example, those could be weekly, hour-long meetings or monthly half-day sessions. The timing and frequency are up to you.
It also uses innovative microlearning to make field training easier. For example, you can assign a video before a toolbox talk. People watch the lesson independently, then come together with their crewmates and foremen to discuss how to apply what they learned.
Even assigning one video weekly can help new hires get up to speed and upskill experienced workers. Plus, foremen can spend less time covering basic training.
07
Standardize training and communication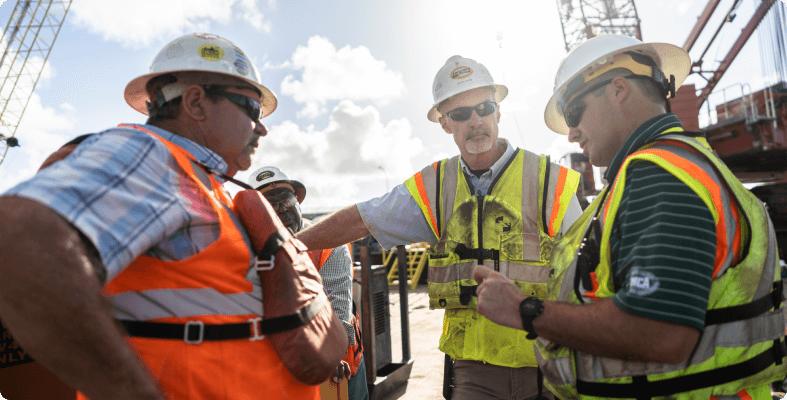 When you use a TMS or training software, you can standardize training across the company. So if you run multiple crews, all your field supervisors will be teaching the exact same material. And all your crew members will learn to meet the same standards.
Even if you run a smaller company, it's wise to standardize your training now so it can grow and scale with the business.
Training software is also helpful for addressing topics with everyone in the company at once. For instance, admins can use training software to announce the date of an all-hands meeting, share a new standard for a jobsite, send a training video, or deal with an urgent safety issue—all in one platform.
As a bonus, most training software has a communication feature that lets you send messages to your employees. This is a handy tool because you can ensure people get the information they need when they need it.
08
Help crews overcome language barriers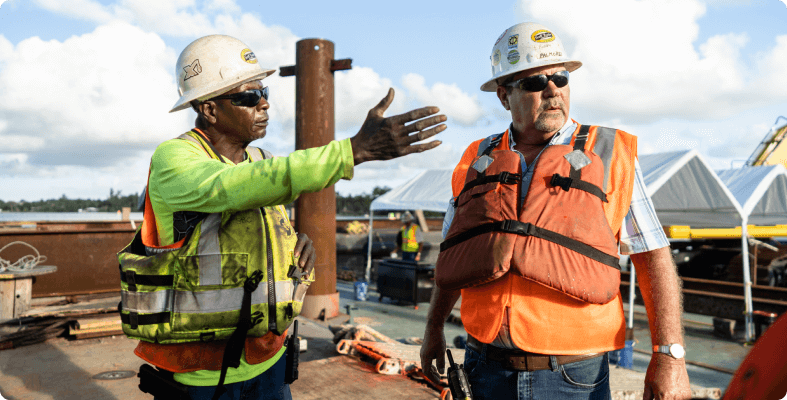 The Dirt World is one of the most culturally diverse industries on the planet. You've got people from all over the globe coming together to work on the same job—which is incredible.
However, most training materials in the U.S. are only available in English. That creates a learning barrier for crew members who speak other languages.
Many workers are most comfortable learning in their native language, so using English-language training materials can make it harder for them to understand and retain the information.
Some companies that create training content are starting to address this issue with multilingual training solutions. That's a great option to explore if you have crew members who speak English as a second or third language. After all, there's absolutely nothing wrong with meeting your crew where they are.
Look for training in other languages, like videos with Spanish subtitles or multilingual workbooks.
09
Choose an easy-to-use training system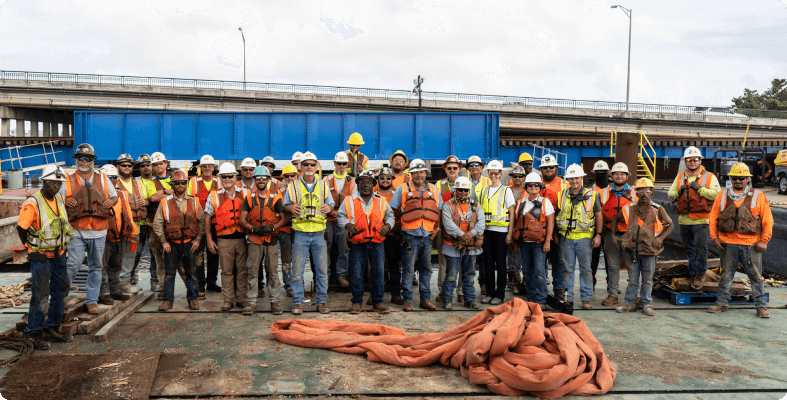 Whether you have a designated training manager or you, plan to administer training yourself, find a training system that's easy to use.
Admins should be able to quickly, and easily assign and distribute lessons. It should also be easy for them to keep track of who's completed what training and how those workers did on any quizzes or activities.
Choose a platform that's easy for your crew to use, too. Complex training systems obstruct education. They make your team dread training. Instead of a time to learn, training becomes something to "get over with"—or maybe something your crew ignores altogether.
We don't know about you, but we want crews to enjoy their training. We want them to get excited about learning and leveling up their skills. That's why we designed the BuildWitt Training app to be easy to access and simple for admins and crew members.
Now, BuildWitt Training may not be the best training solution for your business' needs, or it might be just what you're looking for. It's important to research and make sure you choose the training program that's truly right for you (even if it isn't ours).
Ready to start? To help you better understand whether this software could be a good fit for your business, we'll walk you through the problems BuildWitt Training can solve for your business.
Investing in Your People
Symptom: Training Generic
Subcategory: Training
Category: Investing in Your People
BW Solution: Training
Onion: Solution Aware
Investing in Your People
Training
Tech designed to help solve the Dirt World's training problems.